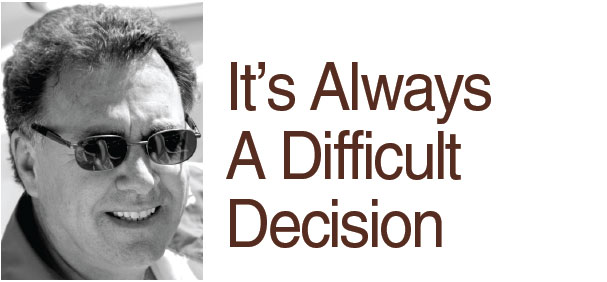 It is always an exciting time of year when we have the opportunity to present the nominees for the Walter Paseska Memorial Canadian RV Dealer of the Year Award.
Each year, the RVDA of Canada, in conjunction with RV Lifestyle Magazine and RV Dealer News, invites nominations from across Canada for the Canadian RV Dealer of the Year Award. The award is dedicated to the memory of the late Walt Paseska, founder of Walt's Trailer Sales in Headingley, Manitoba, in recognition of his many years of commitment and dedication to the Canadian RV industry. Since the award was established in 1989 by Camping Canada magazine, the forerunner to today's RV Lifestyle, this award has been presented to individuals who share Mr. Paseska's tremendous enthusiasm and commitment, in recognition of their long-term contribution to the Canadian RV industry and to the communities that they live in.
Coming up with a short list of nominees is a difficult job, and selecting the winner is harder still. All nominees demonstrate long-term dedication to the RV industry, as well as active promotion of the RV lifestyle. Nominees show commitment and participation in the RVDA at the provincial or national level, and are recognized by customers and peers alike as a person with the highest integrity and credibility in both work and personal life. Perhaps most importantly, nominees are people who make a real contribution to their community.
We are honoured and pleased to present this year's candidates for Canada's most prestigious RV industry award in a special feature beginning on page 10. We think you will agree that the final decision to determine this year's winner will be very difficult indeed.
The winner will be named during the RVDA of Canada's annual Canada Night celebration, held in conjunction with the 52nd annual RVIA National RV Trade Show in Louisville, Kentucky from December 2 to 4, 2014. This year's show promises to be one of the best in years, as the North American economy begins to hit full stride and manufacturers pull out all the stops and unleash their latest and greatest innovations. Wholesale RV shipments were up last year by more than 12 percent, while inventory turn – the number of times inventory "turns over" each year – remained at or slightly above 2x/year. RV inventory aging has also declined steadily, and in March was below 10 percent, meaning the vast majority of units on the lot were fresh from the factory floor and not leftovers from the previous season. Those are very healthy numbers, and they point to the growing strength of an already booming industry.
William E. Taylor
Publisher