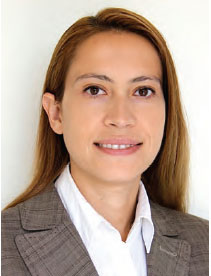 Mike Walton, co owner of J&J Sales in Langley, British Columbia, passed away in late October following a lengthy illness.
Mike took the business over the manufacturers' rep business from his stepfather, Gordon Cahill, and successfully ran it with wife Patti and their two children, Danny and Michelle. He was predeceased by his son, Chris, who was also active in the business at the time of his passing.
Mike will be sorrowfully missed by all that knew him in his more than 30 years in the RV parts distribution business.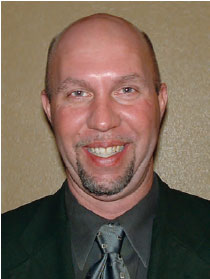 The RVDA of Canada has elected George Goodrick as Chair of its 2015 board of directors. Goodrick, owner of Dartmouth Nova Scotia based Starcraft, Viking and Puma dealership Adventure Sports, succeeds Kyle Redmond of Bucars RV Centre, Balzac, Alberta in the Chairman's role. In addition other officers for the 2014-15 year are:
Vice Chairman: Sam Parks, Camp-Out RV Ltd, Stratford, ON,
Treasurer: Jonathan Stone, Stone's RV & Home Centre, Truro, NS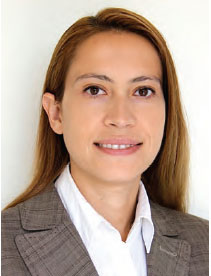 Anna Kalinina has been named Strategic Marketing Leader at GE Commercial Distribution Finance Canada. A seven-year veteran with GE, Kalinina brings considerable experience to her new position, previously holding senior roles in sales and marketing across Europe and Canada. Prior to GE, Kalinina worked for Tyco International and HSBC Finance, and graduated with a finance degree from Concordia University in Montreal.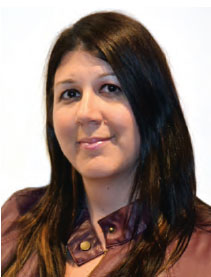 Anick Séguin has joined L'Association des commerçants de
véhicules récréatifs du Québec (ACVRQ) as an administrative assistant. Prior to joining the RV industry, Séguin worked in the transportation sector with 11 years of experience at Transat Tours Canada (a division of Air Transat) as products coordinator, and a further role as the administrative assistant for the VP of Sales and Marketing at TMR Holidays.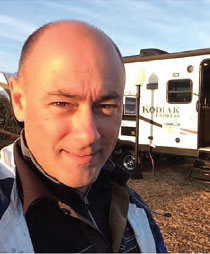 Benoit Riberdy has been named Canadian Regional Sales Manager for Dutchmen RV.
Based in Saint-Alphonse-De-Granby, Quebec, Riberdy assumes responsibility for the company's Kodiak and Aspen Trail product lines sold in Canadian dealerships east of British Columbia.
"Benoit's experience in sales and dealer development will be an integral part of Aspen Trail's and Kodiak's continued emphasis on dealer communications and customer service," general manager Aaron Young said. "With Benoit's contributions and passion, we're looking forward to continued Canadian growth."
Riberdy has extensive experience in the Canadian RV industry, including previous sales management  positions with Fleetwood Canada and Monaco RV.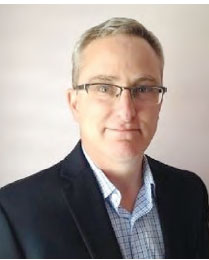 Industrial Alliance Insurance and Financial Service Inc.-SAL (IA-SAL) has appointed Michel Poirier as IA-SAL Sales Manager for British Columbia.
Poirier has an extensive background in the automotive industry, including roles with retail in service, sales and management. He has also worked for General Motors of Canada in multiple management capacities, most recently as the National Manager of Accessories.
Entreprise Robert Thibert Inc. has named a new operations management team in western Canada.
Patrice Lacroix, named Vice-president of Operations, brings more than 10 years of experience in the fields of logistics optimization and project management, with previous experience at Purolator, Michelin and Rocktenn.
Leonardo Iacono, appointed to the role of National Director of Operations, has more than 20 years of experience in the field of Operations Management, having reorganized and optimized operations for companies including John Deere, Kimpex, and Aquaterra.
Robert Prosser, Operations Manager for Western Canada, comes to the company with more than 20 years of expertise in distribution and operations management at Alliance Door Products, Aquaterra and RJS Spagnols.
Brett Davies, Calgary Warehouse Manager, has more than 15 years of experience at large distributors such as Sysco Food Service and Western Site Technologies.
The RVDA of BC announced in October that Rod Friesen, of Voyager RV Centre Ltd., has been awarded the 2014 BC Dealer of the Year Award.
Friesen was honoured during the RVDA's annual general meeting, held in Whistler, BC, where his son Jason Friesen accepted the award on his behalf with an emotional acceptance in front of their peers and friends.
Friesen's commitment to the RV industry, support of the RVDA of BC, continuing community service and outstanding customer service at his dealership were cited as factors in his selection.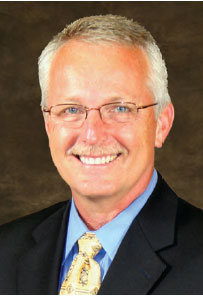 Derald Bontrager, president and CEO of Jayco, Inc., was elected RVIA Chairman of the Board for fiscal year 2015 during the association's Board of Directors meeting, held in late September.
Bontrager has served on the RVIA Board and on the Executive Committee since 2009, holding the positions of First Vice Chairman, Second Vice Chairman, Secretary, and Treasurer. He has also served as chairman of the Audit Committee and as a member of the Go RVing Coalition, Public & Legislative Affairs Committee, Public Relations Committee, RV Service Training Council, and Strategic Planning Committee.
The RVIA Board of Directors also named other association officers to join Chairman Bontrager on the Executive Committee, including RVIA President Richard Coon; Secretary Kevin Phillips, president of Thetford Corp.; Treasurer Matt Miller, president of Newmar Corp.; Chairman Ex Officio Doug Gaeddert, general manager of Forest River, Inc.; Second Vice Chairman Garry Enyart, director, RV business for Cummins Power Generation; and First Vice Chairman Bob Parish, vice president, manufacturer relations for GE Capital.
John Cunningham has been appointed General Manager Of Motorized Product for EverGreen Recreational Vehicles. Joining the company as it makes an entrance into the motorized segment with the new Imperial Class B motorhome, Cunningham will oversee and manage the development of motorized recreational vehicles. Cunningham's resume includes over 15 years of experience in the RV industry.
"It's exciting having the opportunity to lead the team that brings EverGreen into the motorized market," commented Cunningham. "I'm thankful to work with a company so committed to producing quality products, motorized and otherwise. Our goal is for the team to continue expanding EverGreen's presence in the motorized segment."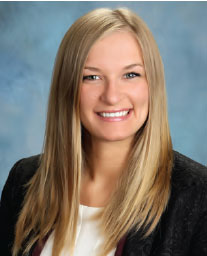 Elkhart, Ind.-based ASA Electronics has hired Jannie Slone as its new public relations and digital marketing specialist.
Slone will handle all written promotional materials, social media, public relations, e-mail marketing campaigns as well as SEO/SEM strategies for the corporation and its product lines.
"We are excited to have Jannie on our team. Her background in digital marketing is going to be a valuable asset to our team as we continue to expand our marketing mix as well as embrace current technology trends," said Monica Pletcher, ASA marketing manager.
Navistar Inc. announced in November that Jack Allen, 56, the company's Executive Vice President and Chief Operating Officer, is retiring after more than 33 years of service.
"Jack has been an important leader at this company for more than three decades, and he played a critical role during our turnaround these past two years," said Troy Clarke, Navistar President and CEO. "Today marks a new beginning for Navistar as we introduce a new leadership team and organization structure that will guide us into the future and enable us to accelerate our performance now that our turnaround is behind us."
Bill Kozek, 52, has been named President, Truck and Parts, and will also oversee global/export truck and parts sales, product planning and Navistar Defense. Persio Lisboa, 49, has been appointed President, Operations, with responsibility for product development, manufacturing, and global businesses. Walter Borst, 52, Executive Vice President And Chief Financial Officer, assumes additional responsibility for business development, mergers and acquisitions, and corporate strategic planning.
Vinyl upholstery fabric manufacturer Morbern has announced two new hires as part of its continuing expansion.
John Shane joins the company operating as an independent sales agent, serving distributors and manufacturers in the US Mid-Atlantic region. Shane comes to Morbern with more than 20 years of experience in sales and management, primarily in the textile industry.
Also joining the company is Melanie Stevens, who assumes new responsibilities as a marketing assistant. Stevens has an extensive background in graphic design, marketing, account management and project management.