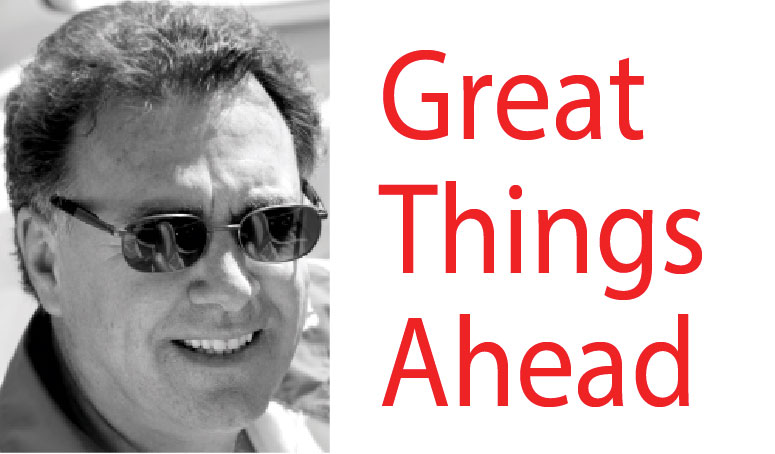 Good things are coming up fast for the 52nd Annual National RV Trade Show in Louisville, KY, the gathering of the who's–who of the RV industry scheduled from December 2 – 4, 2014, at the Kentucky Expo Center.
Louisville – home of the great Mohammed Ali, the famous Louisville Slugger, the Kentucky Derby, Kentucky bluegrass, and where 95 per cent of the world's bourbon is made – is the hosting city where industry representatives from all over the world come to introduce and showcase new units, products, services – and everything in between – for the new model year.
On this issue's cover we highlight the 50th anniversary of Triple E Manufacturing and its celebrations in Winkler, MB. This feature takes you back to the company's humble beginnings when Triple E was asked to make housing trailers for the World Expo '67 in Montreal – a date I will never forget as its my wedding anniversary.
In its 46th year of publishing, RV Dealer News celebrates another key anniversary – the 25th year of its popular Walter Paseska Memorial Canadian RV Dealer of The Year Award. This milestone is very important as it was George Enns from Triple E who reached out to us (when Walter Paseska passed away in 1986) explaining a B2B magazine should do something to commemorate the tremendous contribution Walter made to the dealer organizations across Canada. It was this inspiration for us to create the Canadian RV Dealer of the Year Award in 1989.
As 2015 comes upon us, I am thrilled with our art department's new cover design. With this fresh, new look, RV Dealer News features terrific Canadian content and expert business features.
My mind is thinking of all the movers and shakers in our industry network of Canadian dealers, manufacturers, distributors and vendors, who will travel to Kentucky and check out the very latest in RV design and technology. It's a very intensive and productive show. Please join us on Tuesday, December 2, 2014 for our annual Canadian Cocktail Hospitality Night at the Crowne Plaza Louisville Airport Expo Centre. We will be there from 5 p.m. until 8 p.m. You will be greeted at the door by IA/SAL Group as the title sponsor for all these years, with RBC Royal Bank as our silver sponsor. Co-sponsor's TCF and NTP are also back with us, providing a comfortable atmosphere for industry members to network and meet up again with industry friends and colleagues, while enjoying the warm hospitality of good food and a wonderful array of door prizes.
See you at the show!
Bill Taylor