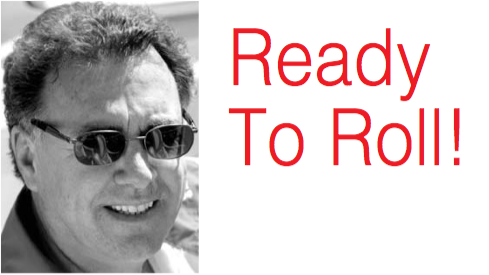 As we surge into the thick of the 2015 selling season, the Canadian RV industry has never looked stronger. New data from the RV Industry Association reveals that RV ownership is currently at an all-time high. This record participation will only grow higher this year, as industry analysts like Dr. Richard Curtin forecast sales for 2015 to increase by yet another four percent. This will mark the sixth straight year of growth for the RV industry, and bring RV
ownership levels to another all-time high.
As we enter the second quarter of the year, we're already seeing evidence of this surging growth. In spite of heavy snowfall in Atlantic Canada and cold temperatures in Ontario and Quebec, sales at the winter RV shows were consistently strong. In spite of an unfavourable exchange rate against the US dollar, low interest rates from the banks have encouraged Canadians to buy. So while we've been saying there's never been a better time to buy an RV for some time now, it still holds true.
You could see even further evidence of the RV industry's strength at our third annual Dealer and Rep Night, held in late February at the Chop Steakhouse Toronto Airport Lounge.
Held in conjunction with the Toronto International RV Show, this annual extravaganza provides a comfortable and informal setting for reps and dealers to unwind after a long day on the show floor,and enjoy the Chop Steakhouse's famous cocktails, prime rib, mac n' cheese, steak and seafood.
As we move forward into the prime selling season, we're pleased to present this issue of RV Dealer News, which celebrates the accomplishments of Gérard Dufrésne, recipient of the 2014 Walt Paseska Canadian RV Dealer of The Year award.
As the president of Caravanes de la Petite Nation, with locations in Gatineau, Quebec and Plantagenet, Ontario, Gérard Dufrésne joins an exclusive group of exceptional dealers who represent the very best of the Canadian RV industry. Congratulations, Gérard, and thank you for sharing your story.
In this issue you'll also find an informative interview with David Robinson, vice president, national direct sales for GE Capital Commercial Distribution Finance Canada, in which he shares his thoughts on the year ahead for the Canadian RV industry.
Of course there is still a long way to go until our industry reconvenes again at our annual Canadian Hospitality Night in Louisville. We'll be paying close attention as the CRVA convenes at Central Ontario's Nottawasaga Inn in May for its annual general meeting, and we'll be keeping a close eye on wholesale shipments. But overall, the picture looks very bright indeed. If we can get our fluctuating currency to settle back to an acceptable level, what's forecast to be a good year could be a truly great one.