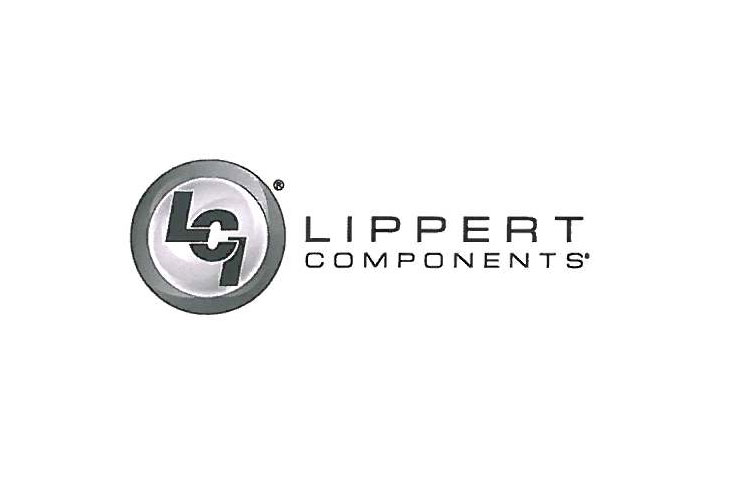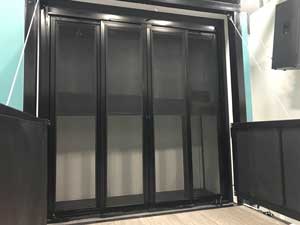 Lippert Components, Inc. (LCI®) has introduced the Patio Wall Armor system to its line of toy hauler products/ The Patio Wall Armor is a three-season patio wall system for toy haulers, designed to enclose and secure the unit's ramp garage patio area.  This product will be available to OEMs.
Installing at the rear opening of the Toy Hauler cargo area, the Patio Wall Armor adds privacy to the unit, enclosing the garage and creating additional living space.  This second-generation product has interior latches for improved safety and security.
The company has added the option to fit G20 tempered glass sliding window panels in the Patio Wall Armor system.  The panels are similar to the sliding glass panels found on residential screen doors.  This allows owners flexibility to either create protection from the elements or create a fully open space to expose the system's integrated screens, allowing a breeze into the unit.
LCI has also added a secondary Z-glide track at the top of the doors. The Z-glide track works in conjunction with the roller bearing glide tracks at the bottom of the doors, promoting a true gliding motion that brings the doors together evenly in the center of the opening every time.
The new Patio Wall Armor system also features LCI's patent-pending, easily removable door system allowing the end user to remove the doors completely when extra clearance is needed in the garage area.
"The older system served our customers well for a number of years, but with changing times and changing markets, we always gather feedback on all of our existing products for future product improvements. This allows us to bring the best products to market, products that our customers are asking for, and this product was no exception," said Scott McKinnon, Product Manager at LCI, in a release. "Customers wanted a more secure, stronger patio wall system along with the option of the removable doors."