Winnebago® Earns Prestigious Quality Circle Award
from RV Dealer Association
FOREST CITY, Ia., October 18, 2021 – Winnebago, the legacy brand in the premium portfolio of Winnebago Industries, Inc. (NYSE: WGO), a leading North American outdoor lifestyle product manufacturer, today announced it has earned the prestigious Quality Circle Award from the National RV Dealers Association (RVDA). The company was recognized for its Class A, B and C Motorhomes and for its Towable lines. The awards are based on overall dealer satisfaction as measured by RVDA's Dealer Satisfaction Index (DSI) survey. Winnebago will accept the award on Nov. 11 during the RV Dealers Convention/Expo in Las Vegas.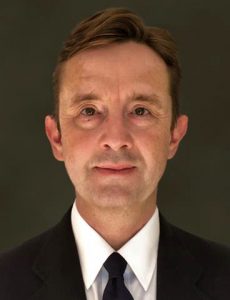 "It is an honor to be recognized by our dealers and RVDA for the quality of our many different motorhomes and towables," said Winnebago Outdoors President Huw Bower. "Our teams are deeply committed to providing best-in-class products and services that dealers and customers can rely on for quality, service and innovation. This award is a testament to our employees' diligence and dedication, and evidence of Winnebago's relentless effort to deliver on our promises to dealers and customers."
RVDA created the DSI as a tool to help improve communication and relationships with RV manufacturers. The DSI survey measures four core areas related to Reliability and Quality, Parts, Warranty and Sales. To receive the award, a manufacturer must receive a score 4.25 or above on a five-point scale in overall dealer satisfaction.
Winnebago Industries' other premium RV brands, Grand Design RV and Newmar, also received the Quality Circle prize for their respective travel trailers, fifth wheels and motorhomes.
For additional information about Winnebago, visit Winnebago.com. For the latest product insights and reviews, as well as technology spotlights and expert commentary, check out Winnebago Insider.
About Winnebago
Winnebago brand RVs have been stitched into the fabric of the American outdoor experience for generations. Winnebago offers legendary innovation, quality and service across a full spectrum of towable and fifth wheel travel trailers and motorhomes ranging from Camper Vans to luxury Class A diesel pushers. For more information, visit www.winnebago.com. Winnebago is a wholly owned subsidiary of Winnebago Industries (NYSE:WGO), a manufacturer of premium outdoor lifestyle products. For access to Winnebago Industries' investor relations material or to
add your name to an automatic email list for Company news releases, please visit
http://investor.wgo.net.