RVDA of Canada Update
October, 2021
From Eleonore Hamm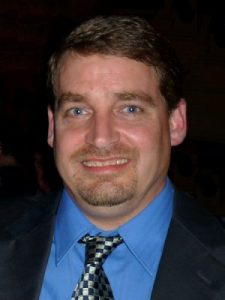 The RVDA of Canada Board will be holding its next meeting on November 8, 2021. This Board meeting also serves as our annual meeting where directors will elect a new Executive Committee. We would like to thank Gord Bragg for his role as Chairman of the Board over the last two very interesting years.
The incoming Executive and Directors will be announced following our meeting.
Economic Update
The Canadian economic recovery continued through the second quarter, led by strong growth in the job market, consumption, and strong consumer confidence.
Although economic activity was weaker than anticipated in the second quarter due to the restrictions in place during the third wave of the pandemic, increased consumption, job growth and government spending supported growth during this quarter. That said, Consumer Price Index (CPI) inflation has reached concerning levels over the past couple of months, trending upwards of 3.5 percent, which is well above the Bank of Canada inflation target. This may be transitory as the economy buoyed following the reopening this summer, but uncertainty remains, and inflation trends will be closely monitored by expert in the coming months.
Looking ahead, Gross Domestic Product (GDP) is forecast to grow by close to 6 percent on average in 2021 and moderating to 4.3 percent in 2022 and 3.3 percent in 2023. Recovery will likely be choppy and uneven across sectors but underpinned by low-interest rates, strong consumption and increased domestic and foreign demand post-crisis and mainly by the wide distribution of effective vaccines in Canada and around the world.
However, the resurgence of infections over the past couple of weeks could weigh on economic conditions in the second half of the year.
Government Relations
During this fall's election process, we made the effort to meet with as many local candidates as possible. While not a lot has changed since Parliament was last adjourned, the election results will continue to bring opportunities and challenges for the RV industry. When Parliament resumes, the RVDA of Canada will actively work to educate all new MPs on the challenges faced by our industry and the importance of the RV sector to Canada's economy. In this minority government scenario, grassroots engagement becomes even more crucial to our advocacy goals.
Please let us know if you would like to participate in our grassroots efforts.
Parts Department Product Sales Training Webinar series
This fall we launched the Product Sales Training Webinar series. We are offering weekly product sales training from Marshall Excelsior, Stromberg Carlson, Safe-T-Alert, Girard, Spyder Controls, MORryde, Bauer Locks and KING, dedicated to parts and service department personnel.
Some sessions are more technical but are suited for both Parts and Fixed Operations personnel as well as RV service technicians.
Browse through the training webinars we have put together for you and sign up now.
October 27, 2021 Girard Tankless RV Water Heater
Don't forget to check out the FULL event listings on the RV Careers site! New events are added weekly.
2021-2022 NTP-Stag Canada RV Industry personnel bursary criteria
For the 2021/2022 fiscal year starting August 1, 2021 and ending July 31, 2022, $12,500 has been allocated for the bursary program for RV Technician and RV fixed operations personnel.
To encourage professionalization of all fixed operations personnel, bursaries will be allocated as follows:
RV Technician
RV Fixed Operations personnel
7 bursaries valued at $1000

1 top bursary at $1500

Total $8500

8 bursaries

$500 bursary

Total $4000
Ask us for an application form!
New Benefits
John Deere Rewards Partner Agreement
We recently entered into a new member program with John Deere.
John Deere manufactures and distributes riding lawn equipment, zero-turn mowers, tractors, and skid steer loaders. In an effort to acquire new customers and increase sales, John Deere will provide RVDA of Canada members with access to the John Deere Rewards program. John Deere Rewards members have many opportunities to save both online and at a John Deere dealership. Our members will automatically qualify for Platinum status. Log in to our website www.rvda.ca for more details.
Perkopolis Discount Program
Great Perks on everyday products and services. You will receive exclusive managed discount, reward and benefits programs backed by personal concierge service and no fees.
Perkopolis is Canada's leading provider of fully managed perk programs. Their team is always sourcing exclusive, high value discounts… perks that our members and your employees will desire most. To deliver on these high value offers and preferred pricing deals, they partner directly with North America's top entertainment, travel, shopping and lifestyle brands.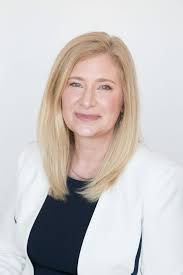 Eleonore Hamm, President
Recreation Vehicle Dealers Association (RVDA) of Canada
Suite 145 – 11331 Coppersmith Way
Richmond, BC   V7A 5J9
tel: (604) 718-6325
email: eleonore_hamm@rvda.ca
www.rvda.ca      www.rvcareers.ca