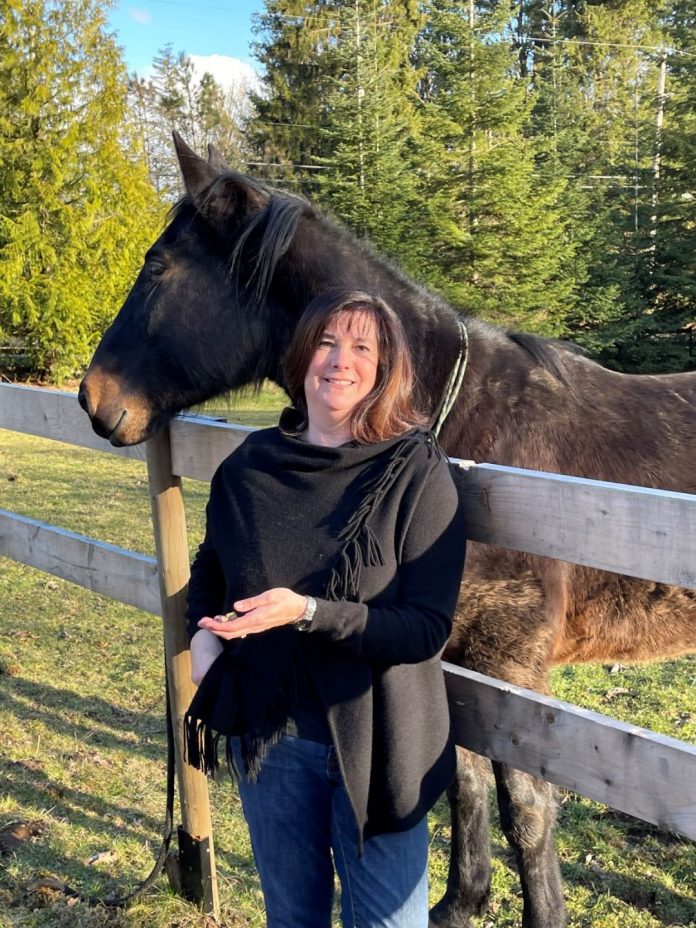 MJ Wiggins was recently named the new Executive Director of the RVDA of BC. Wiggins grew up around the RV industry where she started working in the family business, J & J Sales, founded by her father, Gordon Cahill; she continued to work in the business throughout her school years and into her late 20s.
After leaving the industry for a short time to pursue her passion for horses, Wiggins realized that it was "truly her family". She recalls, "I went back to work at a Traveland RV in Langley as a parts specialist for a few years until I was given the opportunity by Guy Dansereau to become a sales rep for Danzy Distributors. I jumped at the chance – I was following in my father's footsteps, it was in my blood."
Wiggins worked for Danzy for six years until it was sold to Thibert. She remained with the company as an outside sales rep, travelling endless miles throughout BC and Alberta, calling on customers, building business and relationships, and renewing old friendships.
Says Wiggins, "When the RVDA of BC Executive Director position became available it became clear to me this was a perfect way to finish my career in the RV industry. I remember as a kid helping with registration and badges for the RV show at the PNE grounds in the RVDA office and attending the RVDA events. Over the years it was always in the back of my mind that I would love to finish my career in this position …
"I am very excited to start the final journey of my career as the new ED of the RVDA of BC. I know I have big shoes to fill, Joan Jackson was the Executive Director for the last 15 years. I have been busy the last two months learning my new role and I look forward to this stage of my career."
The Recreation Vehicle Dealers Association of British Columbia, also known as the RVDA of BC, is a non-profit, member-driven industry association that works to promote, protect, educate and enhance benefits for its members.