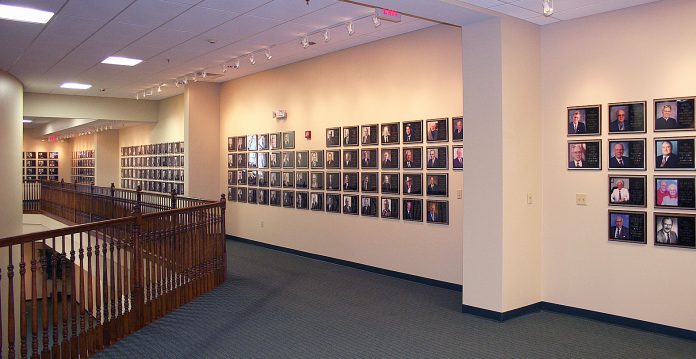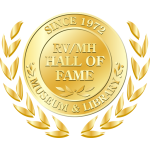 The board of directors of the RV/MH Heritage Foundation (Foundation) has announced the names of those who will be inducted into the RV/MH Hall of Fame (Hall) in August as the Class of 2020.
Foundation President Darryl Searer said, "Congratulations to the ten new honorees. All of them have had or are having outstanding careers and are richly deserving of this high honor."
Searer also applauded the work of the nominating committee. He said, "I was especially impressed with the committee's work for the diversity of this year's class-not only in the inductees' regions within the U.S, but also the diversion of nominee's industry segments such as suppliers, manufacturers, dealers, association executives."
The Class of 2020 includes:
Mark Beecher, RV Retail Finance, South Dakota
Mark Beecher started not one, but two major lending institutional RV indirect programs for the RV industry via John Deere Credit and Bank of the West. He started both operations from infancy to huge operations ranking in the top four in the industry. Along the way, Mark developed numerous relationships with manufacturers, dealers, RVDA, and RVIA members. He pioneered numerous innovative lending programs such as the VIB pre-approval program, 240-month terms for larger loans, lucrative participation and bonus programs, and back end programs. He was also heavily involved in RVDA and RVIA. Without the creative mind behind John Deere Credit and Bank of the West, the industry probably wouldn't have enjoyed the sales success and profitability it has seen over the past 28 years. Mark is also living the RV Lifestyle as the proud owner of a 42-foot diesel pusher motorhome travelling the US and Canada. He is an avid ambassador for the industry.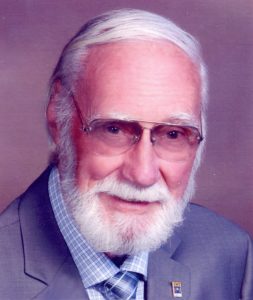 Garth W. Cane, RV Service Technician; Professor, Cobourg, ON, Canada
Garth Cane has contributed tirelessly to the Canadian RV industry and the community for more than 65 years, as a sales associate, RV service tech, RV tech trainer, RV TV host, magazine tech editor, and RV seminar presenter at RV shows and rallies throughout North America. Garth was the first Professor to teach the RV Apprenticeship Program at Mohawk College in Ontario. A Professional Engineer, he was highly instrumental in the creation of the RV Apprenticeship Program. Garth also serves as a board member on the Recreation Vehicle Safety & Education Foundation (RVSEF). The RVSEF provides professional and objective RV education with a focus on consumer safety and lifestyle enhancement. Garth has been semi-retired for 20 years, but he continues to serve as one of the finest ambassadors of the RV lifestyle.
For a full profile on Garth Cane, click here.
David Fought, RV manufacturer, Indiana
David Fought studied to be an engineer and began as draftsman at Starcraft RV in 1970. By 1991 when Starcraft RV was sold to Jayco, he had worked his way up vice president of operations. Dave, being the consummate innovator, ventured out on his own with an idea. He and some partners soon founded SunnyBrook RV, where they built and marketed his light-aluminum superstructure that revolutionized the towables industry. After selling SunnyBrook in 1996, Dave started another successful RV company named DRV and then purchased Cruiser RV. Dave's vision for lighter weight products, along with fully loaded high-end luxury convenience and comfort features, lives on today in Cruiser RV. In January 2015 Dave sold Cruiser and Doubletree RV to Thor Industries. Having remarkable track record in creating successful companies is a difficult task. This is something that can only be done by being a man of his word and having respect throughout the RV industry. There are several aspects that sets David apart from others not only in the industry but as an individual. David goes the extra mile and puts forth effort every step of the way. David is hard working and extremely efficient. He is a leader by example, hands-on role model, and his work ethic is a good representation of true character.
Jeff Pastore, RV Dealer, Ohio
Jeff often mentions the four most important things in his world are: his faith, his family, his friends and the business. Jeff has been with Hartville RV Center, Inc. since it opened in 1972. At that time, Jeff was just 10 years old, but began helping out in small ways around the dealership and learned the ropes. As time went on, each year he took on more and more responsibilities. He worked part-time at the dealership while in high school. While he was attending Kent State University, he worked at the dealership full-time all while earning his degree in Business/Marketing. Jeff is now the Vice President and General Manager of Hartville RV Center. He has always been a dedicated volunteer in service to the RV Dealers Association (RVDA) for more than 20 years, serving as Chairman and many other committee assignments. Jeff always has the dealer in mind when it comes to decisions that are made or various avenues that are pursued. He guided dealers through one of the hardest times in RVDA history. He led the association through the steps needed to keep the association going with calm confidence. Jeff has a "volunteer mentality", takes time to mentor those whom need the advice and wisdom he can offer, and his has exhibited incredible honesty and integrity in every aspect of life and business
David Schutz, Supplier, Indiana
Many people have had successful careers in the RV industry but not many have had successful careers AND demonstrated so much breadth of service to the industry for so many years as Dave Schutz–and doing so with notable integrity. As senior vice president, RV OEM Sales North America, for Dometic Corporation, Dave's high character, long and successful career, and his lengthy list of activities in service to the U.S. and Canadian RV industries help define who Dave is. For several years. Dave has demonstrated consistent and continuing volunteer service to the industry at all levels of participation from boards of directors, to serving on many different "in the trenches" committees for the enhancement of the industry. He has been recognized by RVIA for his contributions to the industry by awarding him the association's Special Award for making extraordinary contributions to the industry's overall success, along with supporting other industry initiatives.
Manufactured Housing Inductees
Steven P. Adler, Manufactured Home Community Owner/Operator, Florida
Community owner/operator Steven P. Adler is president and owner of Murex Properties, LLC. that owns and manages 15 communities in Arizona, Florida, Oregon and Texas. Steve has selflessly promoted the advancement of manufactured housing communities as an active member and leader of the Manufactured Housing Institute (MHI) and the Florida Manufactured Housing Association (FMHA). He has spent a career developing, acquiring and managing some of the finest manufactured home communities in the country. While these accomplishments exemplify Steve's entrepreneurial spirit, business acumen, and industry leadership, they do not tell the story of Steve Adler. Steve has been a staunch industry advocate for over three decades. While Steve has served in numerous leadership positions at MHI and the Florida Manufactured Housing Association, it is how he served (and continues to serve) that defines him. Steve is a doer, a leader, not just a participant. Steve's handprints are on most initiatives that have advanced the professionalism of manufactured home communities.
Burt Dickman, Manufactured Home Communities, Indiana (Deceased)
For more than 60 years Burt Dickman demonstrated his hard-working talents as a visionary of the highest moral character Burt committed to providing affordable housing. Poor but young, while working full-time at another job he and his wife manually installed utility lines and lots at their first small mobile home park. As demand grew, Burt's foresight to purchase land beside a proposed interstate highway grew into West Edge Park, a Community of Convenience offering city utilities and walking distance to businesses. Industries, parks and recreation. An "ethical man knows what is right: a "moral" man does what is right. Even the tough decisions, including financial, were made with the true moral character which Burt possessed.
Ron Dunlap, Association Executive, Virginia
Ron Dunlap's life could be defined as the man who could be counted on to serve above and beyond the call of duty whether it was in Vietnam where he earned a bronze star, in his volunteer work for the Habitat for Humanity, or his passion to help others through his work with the Virginia Manufactured and Modular Housing Association (VAMMHA). As executive director and president of VAMMHA Ron is known as someone who, in addition to representing his members, would also take his time to help homeowners and others who had problems or issues that needed attention. Virginia is one of the more favorable places for the manufactured and modular housing industry because of Ron Dunlap. He led the legislative efforts that produced the favorable zoning treatment Virginia now has. Without his efforts homeowners would face county-by-county fights every day. But Virginia now has statewide protections that provide association members and customers with certainty and clarity. These efforts were by no means a slam dunk. Lesser lobbyists would have failed. Ron did not. And, Virginia is better for it. Ron is a member to the VAMMHA Hall of Fame and was recognized for his contributions by receiving a Virginia House Joint Commendation upon his retirement.
George Porter, Manufactured Housing Resources, Delaware
George Porter, since 1990, has been manufactured housing's 'go to guy' in all matters regarding new home installation on rental homesites in land lease communities and on developed realty conveyed fee simple. His pioneering principles positioned George as housing installation expert used by state manufactured housing associations, MHI and HUD to research and prepare industry standard manufactured housing installation. manuals and teach installers nationwide. In 2007 he headed the effort to prove the effectiveness of Frost-Free Foundations. George Porter is a true pioneer and continues as recognized expert in installation matters throughout the entire manufactured housing industry. In 2008 George was named "Man of the Year" by the Journal of Manufactured Housing.
Jerry Ruggirello, Manufactured Home Community Owner/Operator, Michigan
Jerry Ruggirello, president of AJR Development and AJR Home Sales, has been recognized numerous times from associations, groups, and politicians for his time spent bettering his community and industry. Jerry has served on far too many committees to list. Some of his involvement however has helped avoid government overreach with key landlord-tenant issues such as ad valorem taxes and rent control. His peers and industry professionals often credit Jerry with the thriving status of the MH industry in Michigan today. An example of his ambition and innovation Jerry made the decision to display a manufactured home into the 2014 Novi (Michigan) Home Remodeling show in the Suburban Collection Showplace. This is a Home Builder Association show that Jerry realized was hosting a captive audience. By putting a brand-new sectional home inside of the show, tens of thousands of traditional home buyers were exposed to a new MH product. The response was good. The MH Showcase in October 2019 featured five homes, one park model, and over twelve retailer/operator/supplier booths. His communities have received numerous awards.
The Class of 2020 will be officially inducted into the RV/MH Hall of Fame at the annual induction ceremonies and dinner on Monday, August 3, 2020, in Elkhart, Indiana.  Friends and relatives of the inductees can make reservations for the Induction dinner and ceremonies at: https://www.rvmhhalloffame.org/rsvp/