Elkhart, IN, November 8, 2021 – The RV/MH Hall of Fame and Museum has once again developed a new vision to build. This time, it is a 38,000 square foot event center that will be used for a wide variety of industry and community events and shows.  This will allow the Hall of Fame to host functions that are outgrowing the current spaces available. In combination with the current 17,000 sq. ft. Ingram Hall and the 21,000 sq. ft. Peter Orthwein Pavilion, the future facility brings the Hall of Fame's total square footage of indoor, climate- controlled event spaces to 76,000 sq. ft. This addition will be the final phase for the development of the Hall of Fame's campus and can be built by 2022 with your help.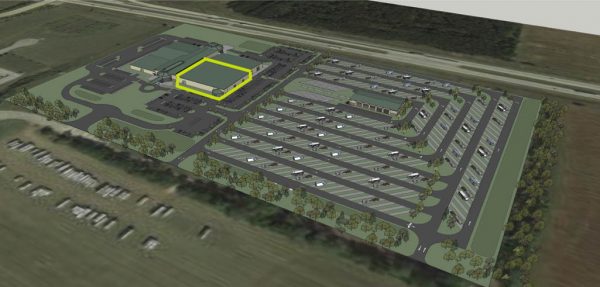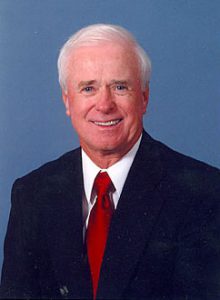 According to the Hall of Fame's president, Darryl Searer, "There are numerous benefits this facility will offer to the industries and community. First, the Elkhart Open House Supplier's Show will be ensured for many years to come with a greatly increased availability for exhibitors to show under one roof. Second, the facility will be far more adequate to host large industry and community events that the existing spaces cannot currently support. This will come with an overall increase of resources for events such as break out rooms, storage capacity, refreshment areas, restrooms, etc. Lastly, greater convenience in set ups and tear downs due to more outlet points and garage doors that are thoughtfully placed. Overall, the benefits of this facility will be ample."
Donation Levels are as follows:
Copper ($2500)
Bronze ($5000)
Silver ($10,000)
Gold ($25,000)
Diamond ($50,000)
Platinum ($100,000)
Benefactor ($250,000+)
By participating in this campaign as a founder, your company will be forever memorialized on a large bronze plaque within the new event center. This 38,000 sq. ft. facility will host large industry and community events that are outgrowing our existing facilities.
According to Searer, "5 years ago the city of Elkhart paid for a professional study to assess what this facility would mean to the city of Elkhart. The consensus was overwhelmingly in favor after considering all of the benefits for the community, the industries that support this community, and the Hall of Fame."
Please take a moment to donate at the website: https://www.rvmhhalloffame.org/neweventcenter/
OR if you are interested in discussing this opportunity further, please contact one of the following Hall of Fame executives:
Darryl Searer – 574-903-3850 – dlsearer@aol.com
Ryan Szklarek – 574-360-9789 – ryansniec@gmail.com