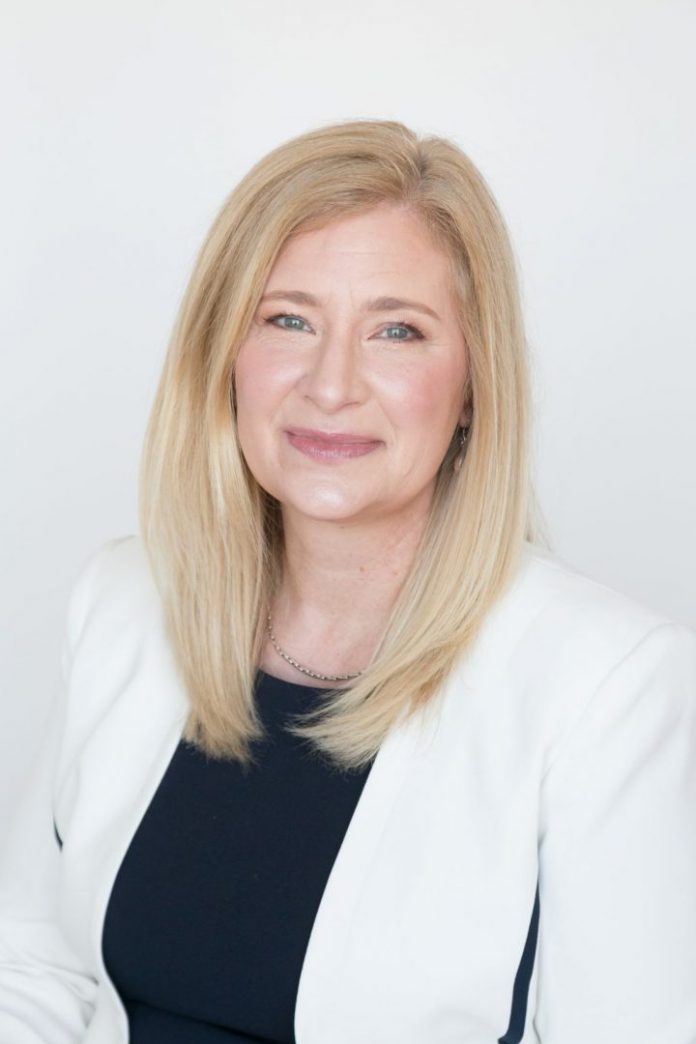 The Recreational Vehicle/Manufactured Housing (RV/MH) Heritage Foundation in Elkhart, Indiana recently announced its 2021 Hall of Fame inductees and Canada's Eleonore Hamm, President, Recreational Vehicle Dealers Association (RVDA) of Canada was one of five named in the RV category.
To be inducted into the RV/MH Hall of Fame requires a minimum of 25 years of industry service. Eleonore started with the RVDA in 1995 in an executive assistant role, was Executive VP from 2003-2009, and was promoted to President in 2010.
Eleonore has been a key player in Canada's RV industry. Over the years she has spearheaded provincial and national campaigns, formed key organizations, and worked with the camping and outdoor sector and government offices to promote the industry in its entirety.
To say that Eleonore has been active in the industry is an understatement. She has volunteered for provincial and national associations in Canada and collaborated with North American associations such as the RV Industry Association (RVIA) and RVDA, and has been an active member with the following:
RV Women's Alliance Board
Canadian Outdoor Recreation Roundtable
Canadian Camping and RV Council Board
Canadian Coalition Committee
RV Education Foundation Board
RV Executive Council
RV Dealer News interviewed Eleonore about her illustrious career and how she has seen the RV industry change over the past two decades.
How did you first come to work for the RVDA of Canada? Have you had mentors in your 25 years with the Association?
Prior to joining RVDA of Canada, I worked in the event management field for both art organizations and not-for-profit societies in the Vancouver area. I had a colleague who suggested I look at the RV Dealers Association since they were looking for an assistant who would, among other duties, oversee the association's events. Not being familiar with the RV industry I was a bit hesitant, but I found the people very welcoming and supportive. I am so glad that I stepped out of my comfort zone to become part of such a great industry.
Absolutely, there were many people who mentored me along the way. When I first came on board, I had to learn about RVs. I didn't even understand the different types or know any of the manufacturers. Several dealers in the Vancouver area showed me around their dealerships, taught me how to differentiate a Class C from a Class A and continued to educate me about their business models and needs.
I also reached out to several other association executives at the time to assist me with ensuring that the association continued to employ sound governance practices.
Most importantly, there have been the exceptional leaders that I have had the privilege to work with on the RVDA of Canada Board. They have given me guidance, support and the liberty to continue to grow the association. They are the thought leaders that have provided their insights and expertise which have helped us all succeed.
I do want to give a shout out to the "DONs" as I call them: Don Ferguson and Don Main were Chair and Past Chair in 2003 when they offered me the position of (now) RVDA of Canada president. I will be ever thankful to them for having the confidence in me to lead the Association.
What does your job as president of the RVDA of Canada entail?
I manage and direct the day-to-day activities and operations of the Recreation Vehicle Dealers Association of Canada. I oversee the administration of programs and the strategic direction established by the Board of Directors. I also liaise with government officials as well as other industry associations to enable the industry to realize its maximum potential.
What does it mean to you to be inducted into the Hall of Fame?
I was quite surprised to have been nominated, but truly, truly honoured for the induction nomination. I feel very humbled to be included in the ranks of such outstanding industry contributors.
Looking back, what would you say is your greatest career accomplishment?
Launching our national advocacy program in 2004 has definitely been one of the strongest initiatives that our association has undertaken. Prior to that, the RV industry was never consulted by government departments when amendments were made to transport, to tourism or with tax measures that affected dealerships. We decided to develop an annual RVDA Advocacy Day, which has now turned into an annual RV Industry Advocacy Week, so that we could develop relationships and potential partnerships with government officials and departments.  Now we are a known entity to policymakers and are often consulted on changes that may affect our industry.
What contribution have you made to the RV industry or community that is most meaningful to you?
I think that one of the things that I have brought along is the ability to unite different aspects of the industry. I strive to treat everyone fairly and always welcome open discussion. There have been times when there were strained relationships between different segments in the industry, but I have always pursued open dialogue and working towards a consensus.
How has the RV industry evolved since you began your career?
There has been a lot of consolidation within the industry over the last few years. We are seeing dealership groups becoming bigger. I think the consolidation has helped our members become more professionalized and able to offer better services to the consumer.
We are also seeing a lot of younger buyers. Demographics of the RV consumer have certainly shifted over the last 25 years. Younger buyers are interested in camping and RVing but also view their RV as a way to experience so many other activities.
What future do you see for the RV industry and how much has the COVID-19 pandemic changed this?
I think the future is bright for the RV industry. We have had a lot of interest from first-time buyers recently. RVing and camping have been noted as safe ways to have a family vacation these days; you're able to be outdoors, social distance, and can bring many of your own supplies. I think people are really interested in staying closer to home while also getting outdoors, and we have the perfect way for them to do just that.
We do need to ensure that we have quality products, adequate campground space and enough dealership personnel to ensure that customer expectations continue to be met.
What advice would you give someone who wants a lasting career in the RV business?
Go for it! There are so many career opportunities in this industry. Not just at the dealership level, but in manufacturing, marketing, with suppliers — the list is really quite long. The people in the industry are what drew me in, in the first place, and they continue to be remarkable. The industry sells recreation but also a lifestyle and you can tell that people enjoy what they do. If anyone is looking for information on RV career opportunities, we do have a website www.rvcareers.ca for that very purpose. To quote our site: "Working in the industry is working on people's dreams."
Notable moments in Eleonore Hamm's career:
1997 – Assisted with the formation of the Atlantic RVDA and grew the association reach across ten provinces and two territories.
1999 – Participated in first joint industry planning session between CRVA, Campgrounds Camping Canada Campgrounds (CCC) and RVDA of Canada.
2004 – Launched the national advocacy program, improved and fostered relations with Parks Canada, Canadian Tourism Commission, Transport Canada, Finance Canada and Industry Canada.
2005 – Helped launch RV Careers, including RV career ladder and HR programs to promote various career opportunities in the RV industry.
2009 – Worked closely with the RV Industry Association (RVIA) to bring continuing technician training events such as 'Trouble Shooter Clinic' to Canada.
2010 – Lobbied government for provincial and federal park infrastructure upgrades (additional funding was made available to RVDA of Canada to support provincial campground associations).
2013 – Helped form the Canadian Camping and RV Council (CCRVC), a national association that now represents over 1,700 private campgrounds across Canada.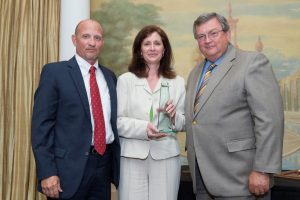 2014 – Received the National Education Service Award from the RVIA (recognition of an individual who has been instrumental in the development of educational programs in the RV industry).
2017 – Developed a national advocacy campaign for dealers alongside private campground owners to lobby Canada Revenue Agency to consider campgrounds as active small business and essential to the Canadian tourism sector.
2018 – Assisted in the creation of the Canadian Outdoor Recreation Roundtable.
2019 – Launched RV Tech Week to recognize the skills and dedication of service personnel and promote consumer awareness of the RV service technician trade.
2020 – Lobbied tirelessly for federal subsidies supporting RV dealers and other tourism businesses negatively impacted by COVID-19 shutdowns and health regulation compliance. Worked closely with dealers and industry stakeholders to provide RVs to first responders during the first wave of the coronavirus pandemic.