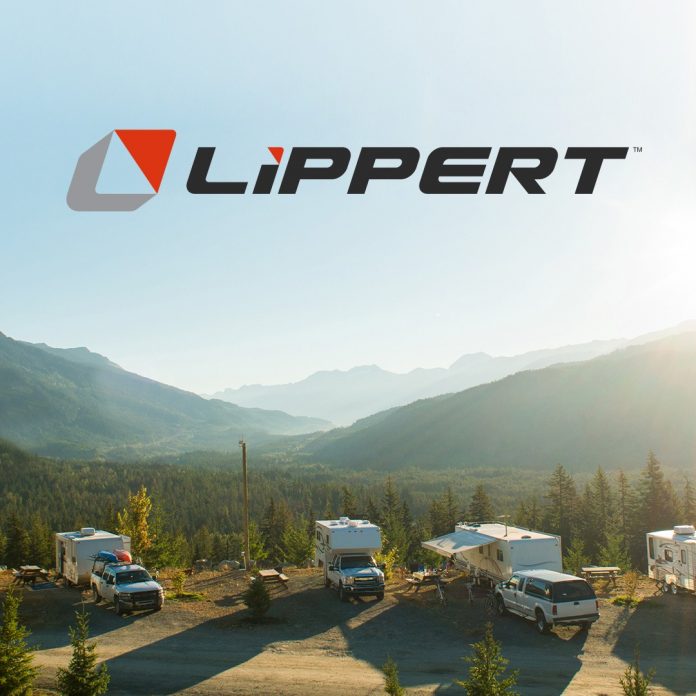 Lippert Components® has announced a company rebrand with a new name and logo and brand identity change. Its core business will now be known as Lippert™.
The company is a leading global manufacturer and supplier of engineered products and customized solutions for the RV, marine, automotive, commercial vehicle, and building products industries. The parent company of Lippert will remain "LCI Industries."
The rebranding initiative was driven by in-depth research and third-party customer survey results that indicate the public already widely recognizes the company as Lippert. Lippert will now represent all of the company's core line of RV and commercial products formerly branded as Lippert Components. Taylor Made, CURT, Lewmar, and all of Lippert's other sub brands will be endorsed by Lippert in order to reinforce Lippert's role as a leading global manufacturer.
The first public unveiling of Lippert's reimagined identity will be on display at the NTP/Stag Expo 2021 in Orlando, FL this January. Along with the change, Lippert is introducing a refreshed brand identity — including an updated logo, color scheme, design, and messaging that incorporates the all-new brand promise, "Whenever, wherever, we make your experience better," a statement influenced by the company's "core values, social impact initiatives, renowned workplace culture, and determination to better the customer experience," stated Lippert in its press release.
This new look and feel is aimed to inspire consumers and reinvigorate Lippert team members with a more cohesive identity that creates a sense of unity and solidarity for everybody, no matter what division, department, or state they work in.
"For the past decade, we have been on an intense journey to become more than just a single market component manufacturer," said Jason Lippert, CEO and President of Lippert. "After the recession, we turned our strategic focus toward leveraging our acquisition capabilities, our great people, manufacturing expertise, and geographies to become a more diverse manufacturing and engineering solutions company across multiple industries. We have succeeded in that effort, and early last year, we set out to redefine our brand strategy which better fits our business today. As we drive toward $3 billion in sales with a significant global presence, the time is right to fine-tune our branding strategy."
"Our customers have almost always referred to us as "Lippert", and with millions of components in the field that will be touched by the consumer, it was time to trim down the hundreds of brands we've developed and acquired over the years, and simplify it for the consumer," added Jason Lippert.
Throughout 2020, Lippert launched several consumer experience initiatives, such as the Lippert Scouts program, the Lippert Scouts Community, and the Campground Project as well as being involved with multiple RV influencers, timed to enhance and accelerate the new brand launch. Holding true to the new brand promise, Lippert is utilizing the user-generated feedback and recommendations provided within these programs to enhance its products and services in order to further enrich the consumer experience.
Starting January 2021, Lippert will begin implementing the new brand through packaging, website updates, marketing collateral, social media channels and signage. Said Chief Marketing Officer, Joe Thompson. "This rebrand is more than a new logo and color scheme, it's about creating an identity that can help us better relate to and serve our customers."