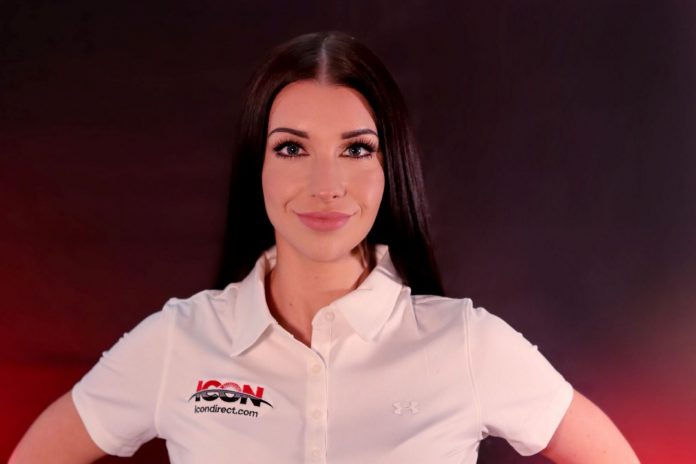 ICON Technologies, Manitoba-based manufacturer and marketer of plastic components for RVs, is to sponsor professional race car driver Amber Balcaen this season in NASCAR's BMR Drivers Academy, a Nascar development program.
Balcaen is expected to race in 40 NASCAR sanctioned races on the West Coast of the United States, sporting car #10, proudly sponsored by ICON.
"We are excited to sponsor Amber Balcaen in the NASCAR West Series," said John Loewen, CEO of ICON Technologies Limited. "I resonated with Amber's underdog story. She has a really bright future as a professional race car driver and will be a great brand ambassador for ICON."
Balcaen, from Winnipeg, is a third-generation race car driver who made history in 2016 when she became the first Canadian female to win a NASCAR sanctioned race in the USA.
"I am very honored to be representing two Manitoba companies, ICON and Glen McLeod and Sons Ltd, this year as I transition back to the NASCAR world," said Balcaen. "It feels amazing to have such great support from my home province. I have put in the work this off-season and cannot wait to see what we can accomplish on track."
Amber's first race of the year will be March 26 in Roseville, CA. (Races can be viewed live on Speed Sport TV.) Click HERE to view ICON's YouTube video introducing Amber Balcaen.
ICON had been manufacturing RV parts since 1998. They currently focus their energies on innovative custom thermoformed and rotomolded solutions to OEM customers and supplying quality RV products via a strong network of RV aftermarket distributors in North America.
ICON RV parts are available for order through RV product distributors or at www.IconDirect.com. For more information, contact ICON at (888) 362-4266.