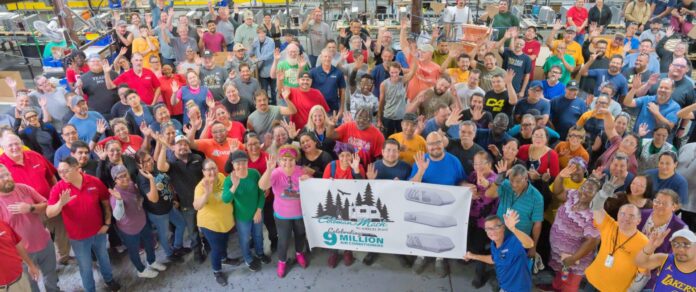 Coleman Mach Marks 9 Million AC Units Produced at the Wichita Factory…
A Special Report from our friends at Airxcel
WICHITA, KS., October 3, 2023 – Coleman-Mach, an Airxcel® brand, achieved a major milestone with the production of its 9 millionth AC unit. The company held a special celebration at the factory in Wichita to thank all the employees who helped achieve this significant milestone for the company.
The first air conditioners Coleman-Mach produced were 13.5K BTU units that were available for purchase in the aftermarket. RV OEMs began installing them at their factories in the 1980s. The original AC unit was a free delivery system with manual controls. Around 1989, the company introduced ducted systems with remote wall thermostat controls. Today, Coleman-Mach offers air conditioners for every size, shape, and RV application as well as ceiling assemblies, electric heat kits, climate control accessories, and conversion kits.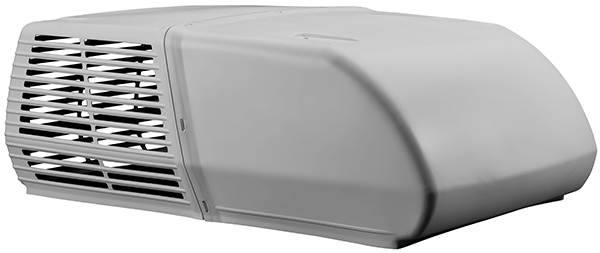 The 9 millionth AC unit produced was the Mach 15, which is one of Coleman-Mach's most popular units.
"This is a major milestone for us, and the best part we can say is that Coleman-Mach is 'Built in America'," said Rob Leach, President, Coleman-Mach and Maxxair. "This is a true testament to all the employees throughout the years. Our team remains committed to continuing that tradition of producing a product we are proud to say is American-made, superb quality, and a competitive price."

About Coleman-Mach
Since 1967, Coleman-Mach has been the preeminent manufacturer of air conditioners, heat pumps, thermostats and climate control accessories for the RV lifestyle.
Located in Wichita, Kansas, Coleman-Mach is part of the Airxcel family of brands. For more information, please visit www.Coleman-Mach.com
About Airxcel, Inc.
Airxcel is the leading designer, manufacturer and distributor of the most critically functional products for the RV industry. Headquartered in Wichita, Kansas, the Airxcel family of brands includes 14 companies with 13 facilities across the U.S. and Europe. For more inform,ation please visit www.Airxcel.com