Truma Welcomes Royer Allman as Key Account Manager
July 25, 2022 – Truma North America welcomes Royer Allman to their growing Sales Team. As a Key Account Manager, Allman will cultivate, develop, and maintain positive business partner and consultive relationships with current and prospective partners. He will be based out of the Truma North American headquarters in Elkhart, Ind. Allman will report to Harold Ogden, VP of Sales of Truma North America.
Allman brings with him more than 28 years of sales experience. Most recently, he worked for Mercedes Sprinter Van in the RV Industry.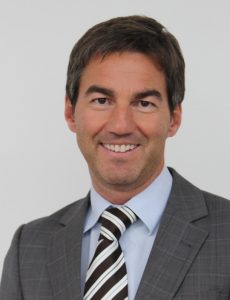 "Royer has a keen understanding of the RV Industry and the challenges that it can bring. Truma is thankful to have him on our Sales team, and we look forward to his many accomplishments," said Gerhard Hundsberger, President and CEO of Truma North America.
A native to the Elkhart area, Allman was born and raised in Elkhart County.
"I met Gerhard Hundsberger several years ago in Germany and was impressed with Truma's leadership qualities," said Allman. "By applying my past experiences in the RV industry, I will aid in Truma's growth and market share aspirations. I've always been captivated by Truma's brand and look forward to being a part of their success."
Truma's sales team is thriving with no signs of slowing down. With more products on the horizon, the company's offerings expanded into Air Conditioning Systems in 2021 with the Truma Aventa. It has garnered significant interest from OEMs across both the US and Canada.
"Royer is a perfect match with Truma. We're prepared to support him as he builds and fosters the broad base of relationships he has established across the RV industry," said Harold Ogden, VP of Sales for Truma North America.
If you wish to contact Allman, he can be reached by email at r.allman@trumacorp.com.
Truma is a premium solutions partner to the outdoor recreation community. Truma started doing business in North America in 2013, establishing its headquarters in Elkhart, IN. Backed by over 70 years of German engineering, Truma has a long history of providing quality solutions to the global outdoor recreation market. Truma provides "Simply Better" world-class systems designed and tested specifically for outdoor adventures and the diverse terrains unique to North America. Truma distinguishes itself by its high-quality products, exemplary customer service, knowledgeable technicians, and customer-first philosophy.