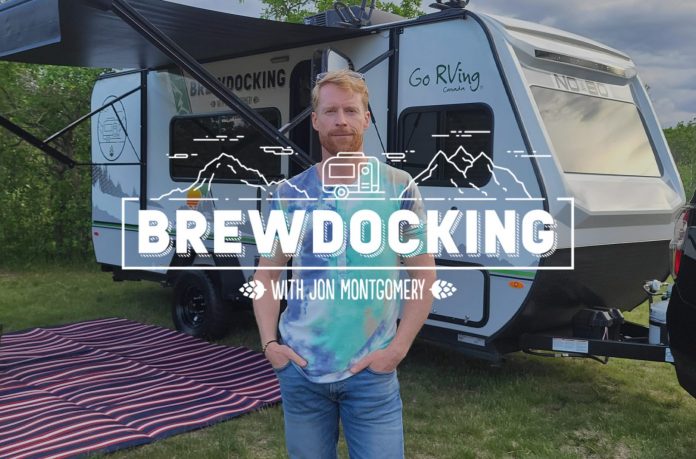 Go RVing Canada Announces Official Launch of "Brewdocking" with Host Jon Montgomery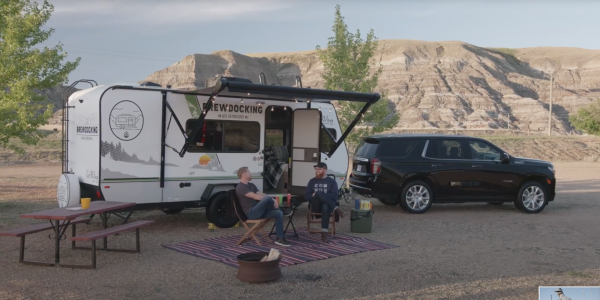 Go RVing Canada has announced the official launch of "Brewdocking" with Jon Montgomery, a new RV lifestyle series promoting RV travel within Canada.
After over two years of production, the Brewdocking series is now live and available to watch on brewdocking.ca. Birthed as a passion project from Go RVing Canada's president, Christopher Mahony, the series inspires to promote RV travel to all demographics while showcasing the diverse and scenic landscapes of different regions in Canada. The series totals 7 episodes across P.E.I, Niagara, Tofino, Manitoba, Quebec City, and Calgary – as Jon Montgomery explores each destination's craft beer scene, local culture, and takes part in adrenaline rushing activities.
"As Canada's destination for all things RVing, we're proud to introduce Brewdocking as an opportunity to reach new audiences and showcase RVing in a new light aimed to inspire. This project is an example of the remarkable range of homegrown storytelling that we do, fulfilling the opportunity for people in communities across the country to see themselves as RVers, reaching an audience that is inclusive and reflective of the changing face of Canada" – Christopher Mahony, President, Go RVing Canada
About the Nationwide Campaign and Marketing Strategy
The Brewdocking project has been the mainstay for Go RVing Canada's 2022 efforts, with the team leading the production creation, planning and execution throughout. With the help of GRVC's internal agency teams, a robust launch strategy has been crafted incorporating experiential, earned and paid media placements.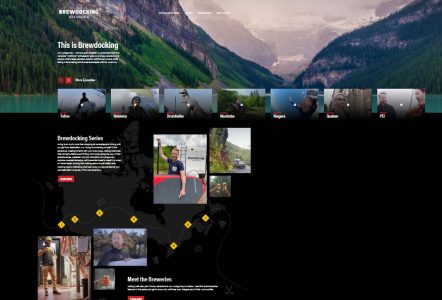 "A custom landing page, brewdocking.ca, has been developed to be the online destination for all things Brewdocking where audiences can find information on the series, the breweries, and, of course, watch the episodes. We have initiated a targeted digital campaign that will drive traffic to the website over the summer months to generate awareness of Brewdocking and the benefits of RV travel for all types of adventures" – Cyrus Irani, Head of Digital Strategy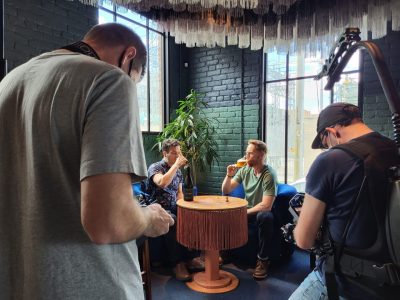 The soft launch of the series was appropriately held at Vancouver Craft Beer Festival on July 9 &10 where Jon Montgomery was in attendance with Go RVing Canada to promote the series to over 13,000 attendees in an immersive XM space to generate buzz before the official launch on July 21.
Brewdocking Marketing Assets Available for Dealer Usage
To support the campaign and drive further awareness, Go RVing Canada will have promotional assets for Brewdocking available to members of RVDA  for download in the "videos" section of the Dealer Tie-In Program.
The assets include each episode for download, the Brewdocking series trailer, and promotional material for social media. We highly encourage RVDA dealer's to share their regions unique episode and the brewdocking.ca landing page to their social channels. The videos will be available to download by the end of this month, July 2022. In the interim, you can share the videos by sharing the Brewdocking episode YouTube links found on Go RVing Canada's channel. For inquiries to join the dealer tie-in program, contact Go RVing Canada's Marketing & Communications manager, Julia Bouterakos.