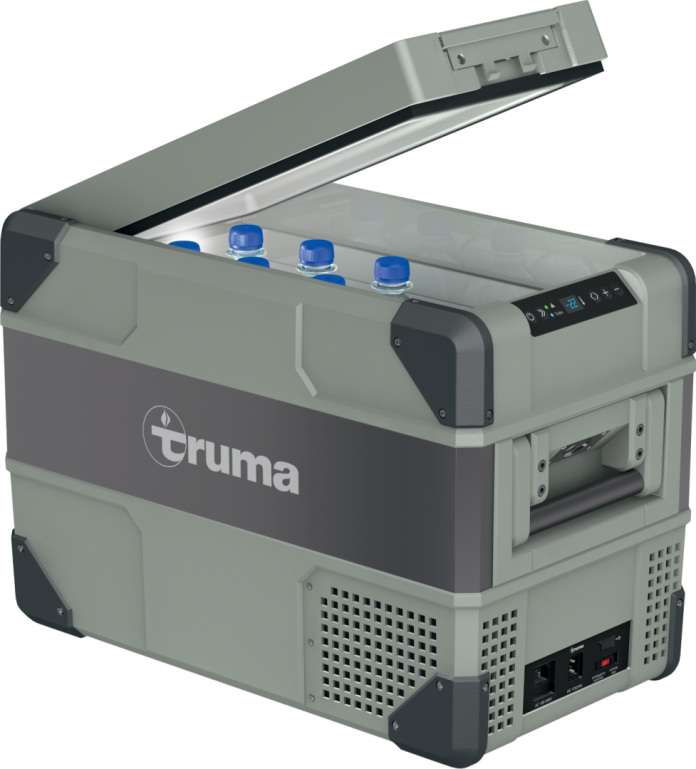 Truma North America will soon release the Truma Cooler C30, a portable fridge/freezer suitable for stowing between the seats of a family passenger van or work vehicle.
"The compact Truma Cooler C30 is small enough for weekend road trips or daily work vehicles while still providing the same amenities as our larger units," said Gerhard Hundsberger, president and CEO of Truma North America.
Mark Howlett, senior VP of business development at Truma North America, added, "We had strong feedback from the market looking for a solution which fit better into their lifestyle but retained the same features as our larger units. The C30 fits conveniently between the seat of commercial vans like the Mercedes Sprinter and Dodge Pro-Master, while at the same time allowing for short shopping trips, soccer games or tailgating …"
The Truma Cooler line of portable fridge/freezers is available in eight single and dual-zone models. The C30 will be available starting March 1.