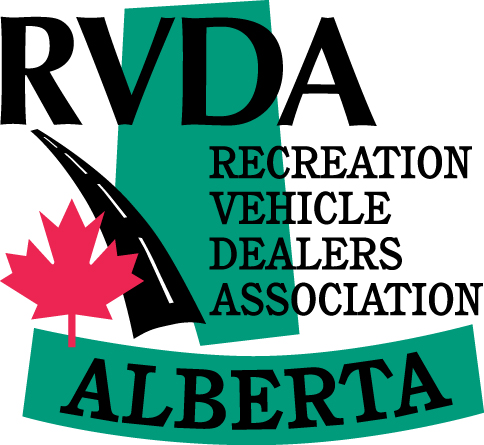 Dan Merkowsky, current Executive Vice President of the RVDA of Alberta, will be retiring on July 28 after thirteen years with the Association.
Dan will be known for the following accomplishments:
instrumental in having the Traffic Safety Act amended to include the NFPA 1192 code
implemented bursaries and travel subsidies for RV technicians to help with their schooling
fostered and built a relationship between the RVDA of Alberta and SAIT, and currently sits on both the Dean's and President's Advisory Committees
lobbied the Alberta Hotel and Lodging Association to encourage their campground members to join our Association
initiated a proposal, and was successful in acquiring The Board`s approval to create the Campground Improvement Grant
created the popular RV Learning Weekend at Ol`MacDonald`s Resort at Buffalo Lake
through his lobbying efforts, he has solidified the relationship and profile of the RVDA of Alberta with government officials at many levels
coordinated successful RV Shows and EXPOS in Calgary and Edmonton
substantially increased the assets of the RVDA of Alberta, including purchasing an Association office in Edmonton.
Dan is looking forward to his retirement where he will be dropping that hook in the water, possibly scoring that elusive hole-in-one, and spending time with his wife, children, and grandchildren. He will miss the many people with whom he has developed great friendships and will also miss the social engagements on both the provincial and national levels. Dan would like to thank Eleonore Hamm and the numerous Board members for their guidance and trust.
The RVDA of Alberta would like to welcome Gerry Haracsi as incoming Executive Vice President.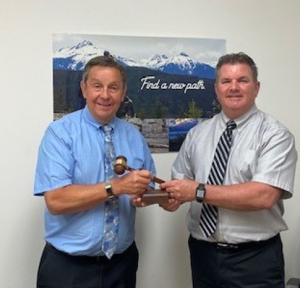 Gerry will shadow Dan for the next two months. Gerry comes from a construction background and brings many years of experience working with not-for-profit societies and local government bodies. As Chair of the Spirit of the Edmonton Grey Cup and many other volunteer events, Gerry brings to the Association strong interpersonal and organizational skills and a wealth of knowledge about working with committees and boards.
The Association wishes Dan all the best in his retirement.