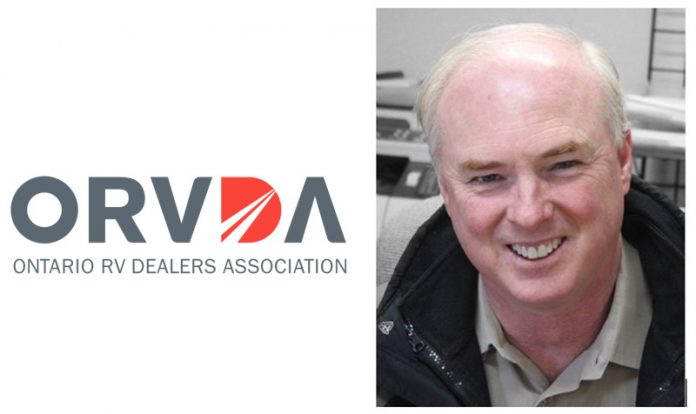 ORVDA Dealer of the Year 2021- Andy Thomson, Can-Am RV Centre, London, Ontario.
The Ontario RV Dealer of the Year Award was presented on October 7 at the ORVDA AGM, held on-line due to the pandemic.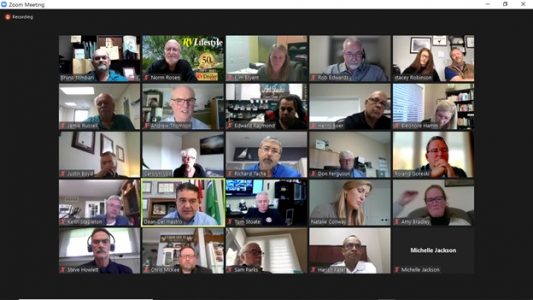 The Zoom meeting was attended by more than 40 ORVDA members and Associate Members, and featured presentations by Go RVing Canada and the RV Apprenticeship Program at Fleming College.
The highlight of the session was the presentation of the 2021 ORVDA Dealer of the Year Award to Andy Thomson, of Can-Am RV Centre, London, Ontario.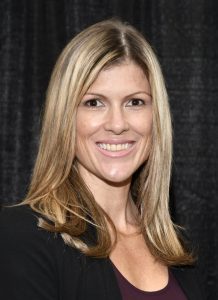 Natalie Conway, ORVDA Executive Director, had the honour of presenting the Award – here is the text of the presentation:
"Once again, I am very pleased to have the opportunity to present this year's ORVDA Dealer of the Year Award and recognize the commitment to the industry and to the ORVDA not only this year, but the recipient has earned his reputation as a credible resource to the RV Community for over three decades.
He literally grew up in the industry.  At the age of 11 he was working part time in the family-owned dealership that was started by his father 51 years ago, which was once one shop, one showroom, and three service bays – that has since expanded to over 20,000 square feet, three buildings, and a staff of more than 50 people.
A lifelong car enthusiast, working alongside his father they enjoyed experimenting with the mechanics behind trailer towing and identifying different techniques to improve the sway, and overall towing performance. His dealership's towing expertise has earned recognition not only in the media, but they are also widely recognized as leading towing specialists in Ontario's RV Community.
He is also recognized as a leading contributor to the Canadian RV Industry, earning the respect of Association peers and industry partners. He has served on several boards of directors including the RVDA of Canada; he is former Chairman of the Board for GO RVing Canada, and one of the founding members of the ORVDA show committee. His advocacy efforts have also been a tremendous asset to the ORVDA's government relations committee for well over a decade; he has actively worked with various ministries and government to resolve regulatory issues impacting Ontario's RV Dealers.
In addition to his professional accomplishments, he is a strong supporter of several local charities and volunteers his time to important community initiatives, most recently providing complimentary trailer donations to front line worker's during the onset of the COVID 19 crisis.
His dealership was awarded Airstream's #1 Dealer in customer satisfaction in sales, service, and parts; a true testament to his commitment to the RV industry and lifestyle – a legacy built on a 50-year tradition of value, service and craftsmanship.
He is a proud father of two girls, Ashley and Megan, and when time allows, he enjoys travelling with his wife Heather in a 27" Airstream appropriately towed with his favourite car, the Tesla.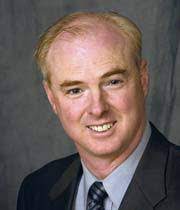 On a personal note, I would like to thank him for supporting the ORVDA travelling to and from the RV Shows in both Toronto and Ottawa as our seminar host. He is a fountain of knowledge and has been an excellent resource for myself, and committees for many years.
It is my honour to present this year's Ontario RV Dealer of the Year Award to Andy Thomson, of Can-Am RV Centre, London, Ontario.