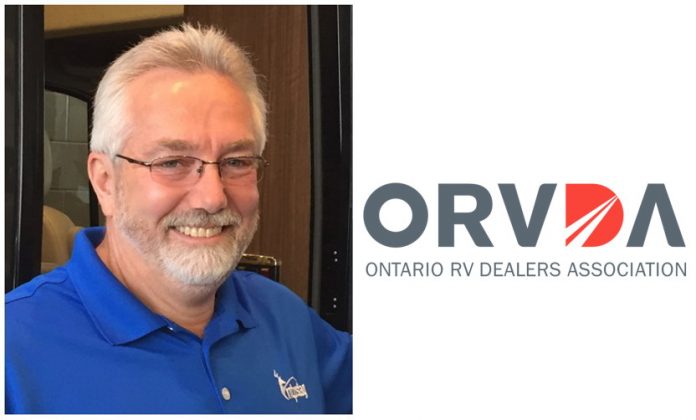 ORVDA Associate of the Year 2021 – Rob Edwards
The Ontario RVDA Associate of the Year Award was presented at the 2021 ORVDA AGM, held on October 7, 2021, via Zoom, due to the pandemic.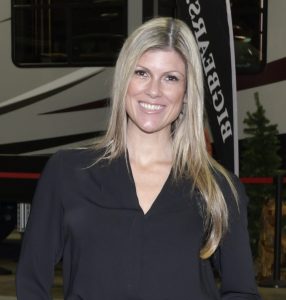 Natalie Conway, ORVDA Executive Director, presented the Award to Rob Edwards, of NTP – Stag Canada.
Here is the text of the presentation:
"I am very pleased to present this year's ORVDA Associate of the Year award to a very well deserving recipient who has devoted more than four decades of service to the RV Industry.
Starting from the ground up – he began his career in 1981 working in a wash bay.  He steadily grew with the dealership, assuming roles such as shop technician, parts manager, and finally as general manager of The Hitch House.
His background in RV dealership operations, positioned him well to offer his expertise in RV aftermarket and OEM Sales. Today, he leads a team of RV professionals as Director of Sales with NTP-Stag Canada.
He is recognized by his peers as a leading contributor to the Ontario RV Industry.  He currently serves on the ORVDA Board of Directors, in addition to his support on several committees such as the former show committee, membership committee and education committee.
Over the past year, amid the disruption the Association has faced due to the COVID 19 pandemic, his get down to business attitude, collaborative approach, and industry expertise have helped to ensure that our recovery is transformative and equitable for all shareholders. I have the utmost respect for him. He is always available for a phone call and the first to roll up his sleeves when the going gets tough.
In addition to his professional accomplishments, he is a devoted father and new grandfather to granddaughter Riley, dog father to puppy Archie and husband to Denise.  He and his family are definitely what you can call enthusiasts of Canada's outdoor recreation lifestyle and when he isn't live on the mic in his office, jumping from meeting to meeting, he is probably enjoying the great doors on his boat.
It is my pleasure to present the Associate of the Year award to Rob Edwards, NTP Stag Canada.