2023 ORVDA Associate of the Year Award
Every year, ORVDA is proud to honour an Associate Member who has made a significant long-term contribution to the RV industry in Ontario.
We asked Natalie Conway, of ORVDA, to provide the following special report…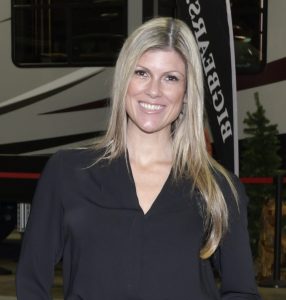 It is with profound respect that we acknowledge the dedication and contributions of all the nominees for this year`s ORVDA Associate Member of the Year Award.
We recognize the pivotal role that suppliers and associate members play in shaping the landscape of the RV sector, and we extend our appreciation to each nominee for their unwavering commitment.
Most of you are familiar with the contributions of the 2023 ORVDA Associate of the Year Award recipient, as she has been an integral part of the Wayfarer Insurance Group, soon to be rebranded as Orbit Insurance Services, since the year 2004. Beginning her journey as an insurance broker, she swiftly honed her expertise in addressing the distinct needs of both RV customers and RV dealers.
She has been supporting the RV industry for over two decades. Throughout her career, she has been instrumental in the growth of the specialty RV insurance program, originally founded by Joe Martin, into what it is today, the largest RV insurance provider in Canada.
She has been at the front of the lines supporting RV dealerships to find insurance solutions for their customers.  Most recently, she assumed the role where many of you see her today, on the road, supporting RV dealer partners as business development manager for RV and Lifestyle insurance products.
She can light up any room with her infectious personality and laugh.  A consummate optimist, she's always willing to lend a helping hand and has been known to go the extra mile when it comes to providing outstanding customer care.  She can be seen supporting the RV lifestyle at various dealer open houses, ORVDA trade shows and provincial trade shows across the country from Edmonton to Halifax, delivering seminars on RV insurance for potential RV buyers.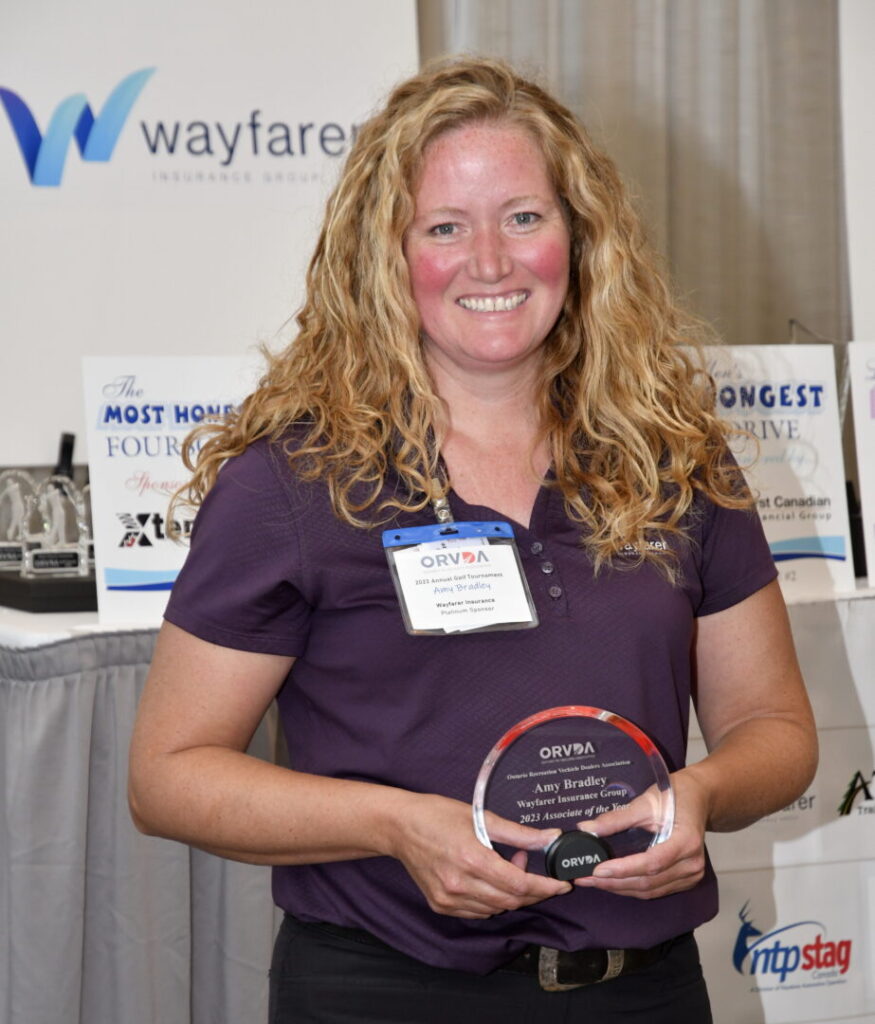 She is also a recurring guest on Dave's Corner Garage on SiriusXM and Zoomer Radio where she speaks about the benefits of RV insurance and growing the RV lifestyle. Most recently, she was instrumental in the launch of Wayfarer's newest Dealer Incentive Program, to provide financial rewards to ORVDA dealers that have supported Wayfarer over the years.
It is my honour to present the 2023 Associate of the Year Award to Amy Bradley!