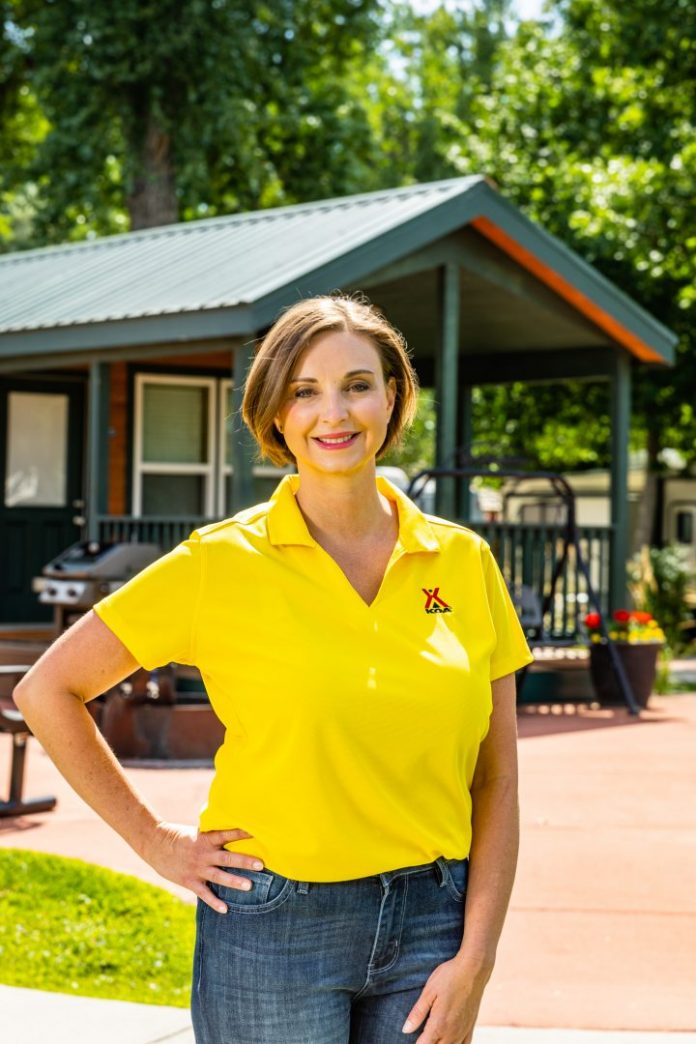 Toby O'Rourke, president and CEO of Kampgrounds of America (KOA), held a virtual meeting today on 2020's 'Camping Comeback' and discussed results from a special fall edition of KOA's North American Camping Report, "The Growth of Camping Amid COVID-19".
The event was organized by the RV Women's Alliance and sponsored by East to West, a division of Forest River Inc. It was of the RVWA's Friday's Coffee, Lunch and Learn sessions that the organization launched during the pandemic.
O'Rourke, who joined KOA in 2011 as its digital marketing director, discussed what campers are saying and what they want to see from the RV industry.
"While it's great to see a strong rebound of camping and the effect that has on the broader outdoor hospitality industry, it's this summer's high level of interest among new campers and the re-engagement of past campers that really excites me," said Toby. "Of the new campers that joined the fold in 2020, many have indicated they will continue camping in the future, which really drives home that camping and time spent in the outdoors can have such a positive impact on people's lives, pandemic or not."
The report concluded that camping is "still considered the safest form of travel" and that campers and RVers are willing to visit less popular locations to avoid overcrowding. It found that since the pandemic began, 46% of leisure travellers have spent more time outdoors.
The RVWA started Coffee, Lunch and Learn in May 2020 as a way to connect and provide resources and educational experiences during COVID with a goal of helping its members "to grow both personally and professionally".
—
For more information on Coffee, Lunch and Learn, visit the RV Women's Alliance
website
.
Founded in 2019, the RV Women's Alliance mission is to bring together a diverse group of extraordinary women and men from across the RV Industry who, through social and educational programs, mentorship and networking opportunities, are inspired and empowered to realize their individual potential, enhance their career experiences, and create opportunities for the next generation of women leaders.