The Erwin Hymer Group North America, Inc. debuted their newest ultra-light weight towable trailer line in Las Vegas, NV last week at the Downtown Grand Hotel and Casino last week.
Dealers from Canada and the U.S. caught their first glimpse of the trailers at a reception on the rooftop pool deck.  Hundreds of people attended the unveiling, representing 125 different dealerships.
Two new trailers were introduced by Erwin Hymer Group of North America, the Eriba and the Touring GT.
"The event was a huge success, we were thrilled that so many of our dealers were able to join us for the unveiling and to place their orders on the spot," said Michael Snell, VP of Sales & Service for Erwin Hymer Group North America, Inc.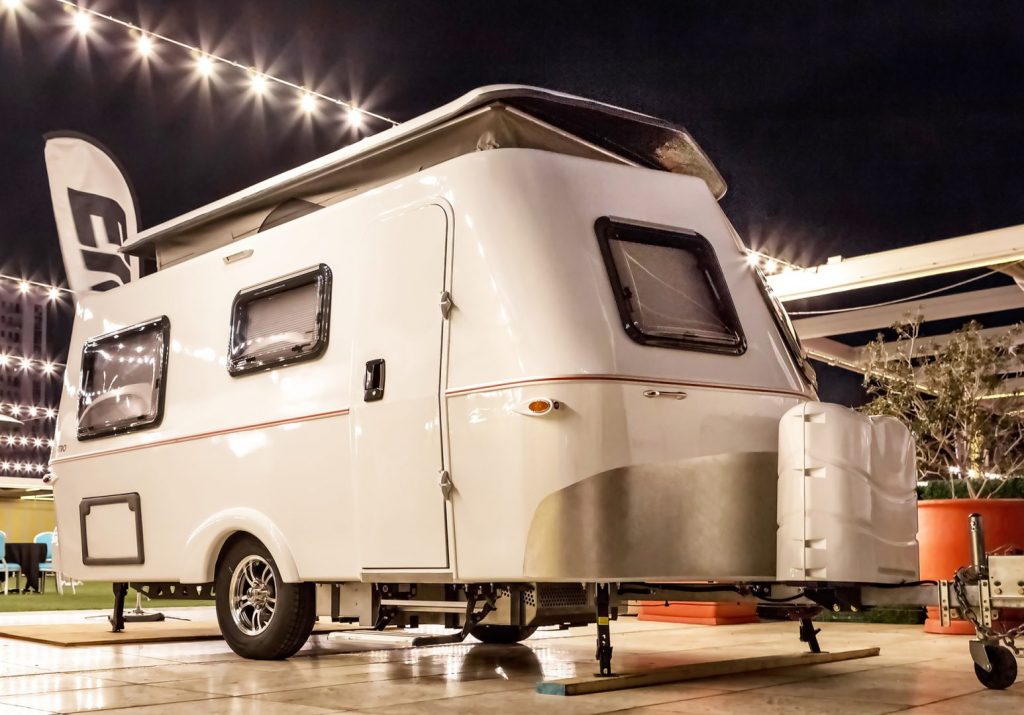 The Eriba is an ultra-light-weight towable trailer that the company says, "goes back to its German roots with sleek retro style made modern again."  It comes in a variety of exterior colour options, and features a pop-top roof for additional head room.  The company has packed a king size bed, full kitchen with bath and show and an abundance of storage in a package that weighs in at under 2,500 lbs.
Hymer also introduced the Touring GT, another light weight towable featuring a pop-top roof coming in under 2,500lbs., while still having a king sized bed, bathroom and kitchen.  A variety of different exterior options are available, including the choice between a fully stainless exterior, or having the bottom a splash of colour to it.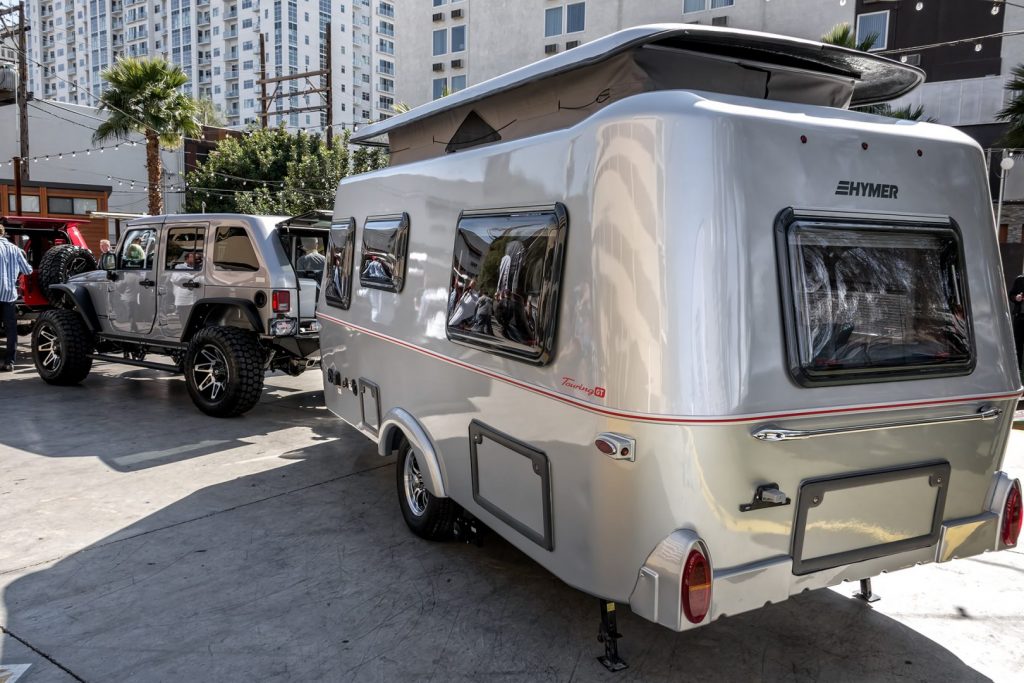 Both trailers will have interior styling options available in light and dark cabinetry and fabrics.
"These trailers are unique to the market as they are being built in North America, but all the design elements are straight from Europe, which is what makes them so attractive," said Karyn Torcoletti, Director of Marketing for Erwin Hymer Group North America, Inc. "Add in the fact that most owners won't need to purchase a heavy-duty tow vehicle and you have the elements of something never seen in the North American trailer market before."
The event concluded with an evening street party with dinner and entertainment and final view of the trailers. Both Eriba Retro and the Hymer Touring GT trailers lines are currently in production and expected to be available at various dealerships by late spring/early summer.