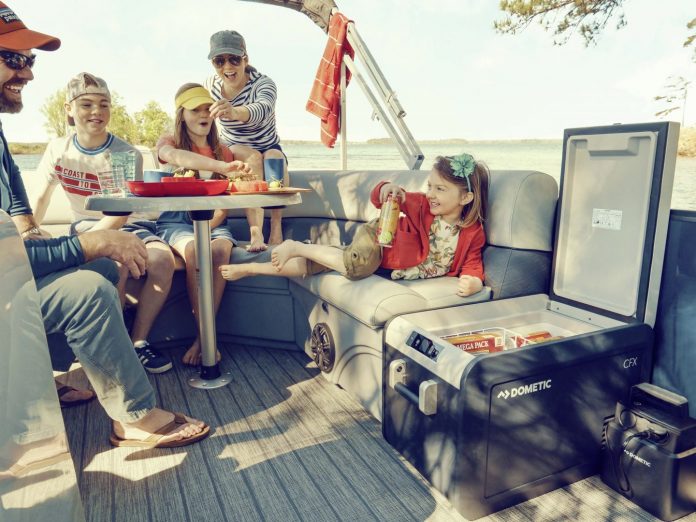 Dometic is launching the new generation of its popular powered cooler: the CFX series. The line-up includes the world's first model featuring a rapid freezing plate making. Dometic intends to expand its customer base by releasing globally with expanded sales channels.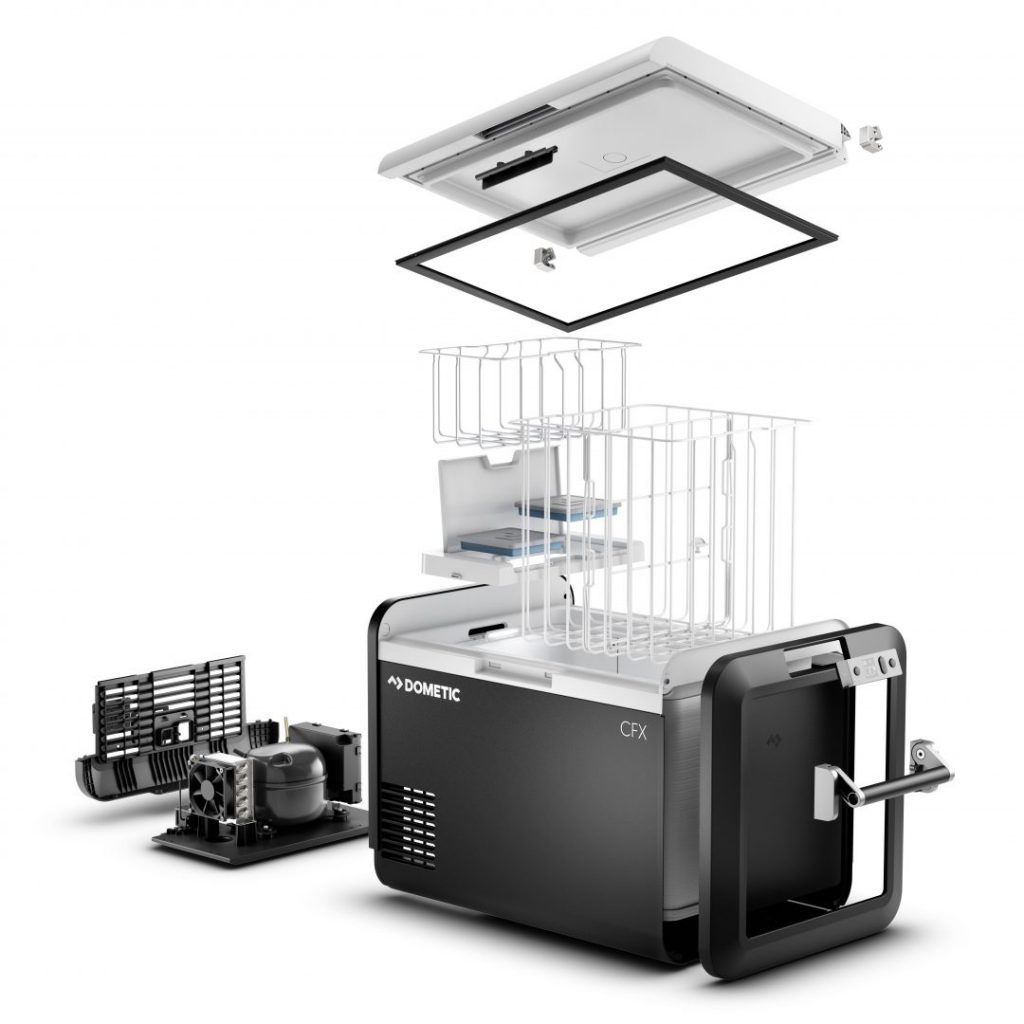 According to a press release, Dometic has done extensive consumer research prior to the development of the new generation. Their studies have shown modern consumers still want fresh and healthy food without having to limit the time they spend off-the-grid.
The CFX3 offers Dometic's market-leading VMSO3 variable-speed compressor with optimized software for better cooling and power consumption. Combined with its capability of consistently maintaining refrigerated or freezing temperature down to -7° F (-22° C), the CFX3 allows outdoor enthusiasts to go even further and stay longer on their adventures without the need for ice. Fresh fruits, vegetables, meats, fish, and more stored in the CFX3 will ensure users are well-fed while living mobile.
The award-winning Dometic global design team created this generation of premium coolers focusing on consumer behavior and needs. The CFX3 has many innovative designs for better user experience, including an enhanced user interface, easy to open latches, heavy-duty yet lightweight construction, improved LED lights, and solid anchors to secure the unit in vehicles. At the same time, the CFX3 still retains the ruggedness that outdoor enthusiasts need.
The electronics have also received an impressive upgrade including a high-resolution color display and soft-touch buttons enabling seamless control and monitoring of performance via Bluetooth. Compared to Wi-Fi, Bluetooth is a more reliable connection and uses less energy. The CFX3 also now has a more powerful USB charger output to power important devices like mobile phones and tablets faster. In addition, the new user interface is IP65 and certified as weatherproof.
For even better control of the cooler from mobile devices, the new Dometic CFX3 app provides new visual graphing of temperature and power consumption to allow monitoring of performance over time.  Simply by opening the app, they can quickly check the power and adjust the temperature.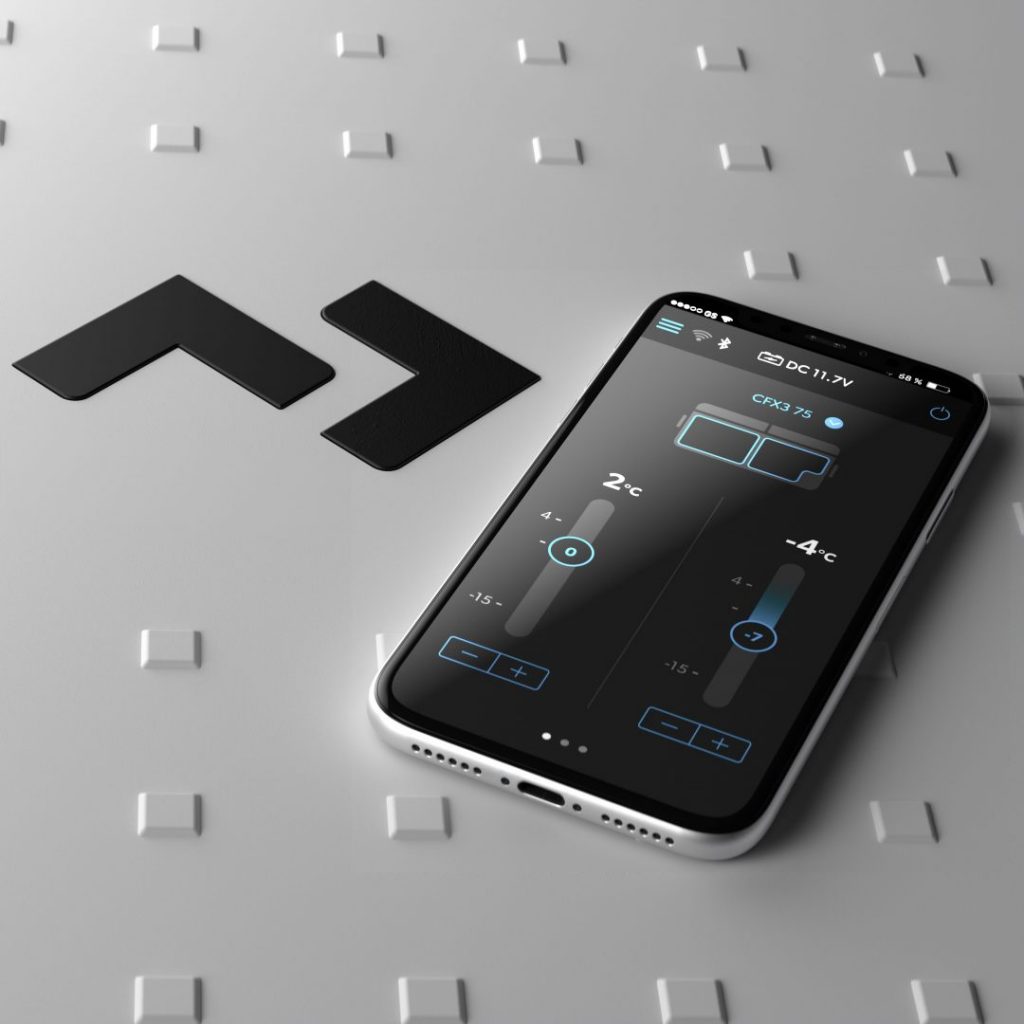 The app gives users further peace of mind when they are away from their Dometic CFX3. Along with monitoring and controlling the temperature and energy efficiency, the app will also provide the user alerts when the temperature deviates from the set level providing another level of confidence.
The Dometic CFX3 55IM model has a unique function that is first in the market. The single-zone cooler has an independently refrigerated rapid-freeze plate chamber inside the unit with silicon ice-trays that can make ice for cold drinks while running the main compartment as a refrigerator.
The Dometic CFX3 series will be available to the market beginning Feb. 1, 2020. With models starting at an MSRP of $899.99.