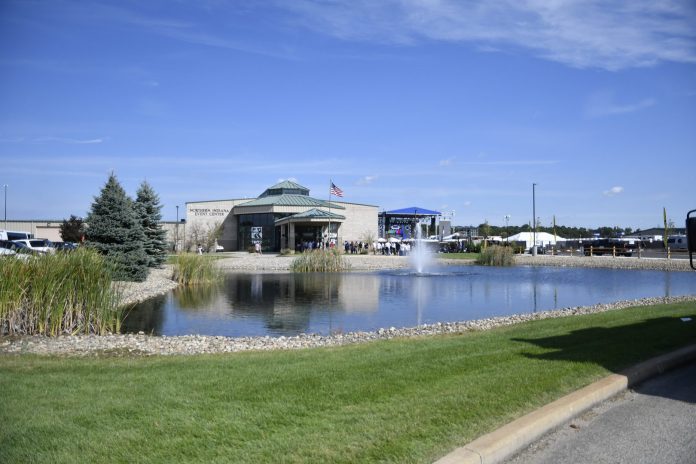 To Be Held During RV Open House in September
With the 2020 show cancelled due to the pandemic, the 2021 RV/MH Hall of Fame Supplier Show is being billed as the 2nd Annual event of this type, to be held concurrent with the Elkhart Open House ("RV Dealer Days"), September 27 – 30, 2021.
Show times will be Monday through Wednesday, 9 – 5, and Thursday, 9 – 1.
According to Hall of Fame President Darryl Searer. the Second Annual RV Hall of Fame Suppliers Show to be held during the September 2021 RV Open House is nearly sold out. "At this point there are no indoor booths available for suppliers. However, outdoor space is available, and it is possible to combine outside booths to expand from 10' to 20' or even 30' or 40'. Based upon the results of the first year's sellout event, it was quite apparent that the first show was a huge success for exhibitors. Except for two exhibitors, all participants reserved their same space for the 2021 show and those 2 booths were quickly sold to new exhibitors.  I urge those suppliers that are thinking about exhibiting at this year's event or joining next year's waitlist, to contact the Hall of Fame as soon as possible."
Included in the price are two padded chairs, one 8-ft. table, drayage to and from booth, electric, WiFi, badges, complimentary drinks, hospitality area, storage if necessary. The Hall plans to do more promotion and advertising this year.
For more information and registration for the 2nd Annual RV Hall of Fame Suppliers Show please visit https://www.rvmhhalloffame.org/rv-hall-of-fame-suppliers-show / or email: dlsearer@aol.com