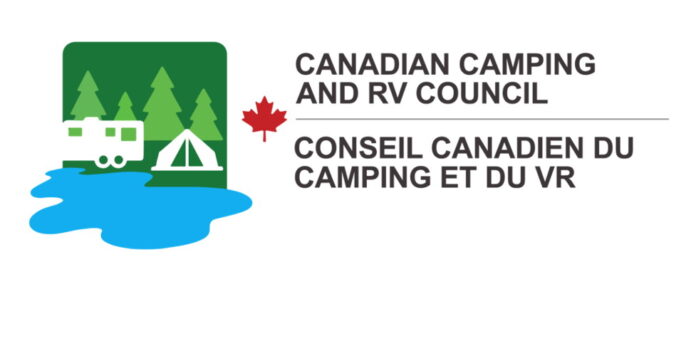 Canadian Camping and RV Council Appoints Cara Csizmadia as New President
Toronto, ON, May 29, 2023 – The Canadian Camping and RV Council (CCRVC), Canada's national campground owner's association, is excited to announce the appointment of Ms. Cara Csizmadia as its new President.
After 8 years of committed leadership and devotion to CCRVC and its members, Shane Devenish, the association's Executive Director, will transition to supporting Cara in her new role as President. Shane and Cara have worked closely together since 2019, and his guidance, experience, knowledge, and support have been vital components to preparing Cara for this shift. His strengths will continue to benefit CCRVC as Shane remains a key member of the team moving forward.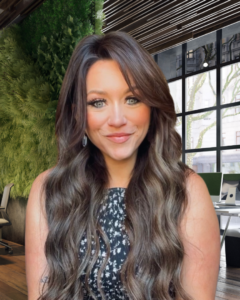 "CCRVC and its board of directors wish to extend heartfelt appreciation and gratitude to Shane for his tireless efforts to advocate for members, help grow the provincial associations, facilitate strong strategic goals, and so much more. His impact as Executive Director has carried the association through various challenges, brought opportunities for growth and evolution, and built a strong foundation for the future. Words can't express how thankful I am to have him as a role model and mentor" said Cara Csizmadia, President of CCRVC.
Cara has been an integral part of the CCRVC staff since 2019, serving as Member Services Director and supporting the team in various events, strategies, and projects. Prior to her time as an employee, Cara was an active member of the CCRVC Board of Directors, and Chair of the Parks and Campground Owners' Association of Alberta. This experience provides a unique perspective as she steps into the role of leading the national association into the future.
Before joining the CCRVC team, Cara owned and operated a 200-site RV park in Alberta from 2007 to 2019. This hands-on experience, coupled with her extensive involvement with the CCRVC, has allowed her to develop relationships with hundreds of campgrounds nationwide and has given her deep insight into the needs of the association's 1900+ members.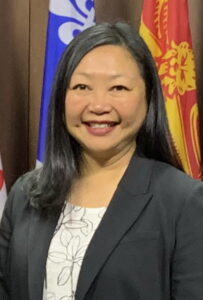 "Her understanding of our industry is unparalleled, and her passion for camping and the outdoors shines through in everything she does," said Ellie Abucay-Giammattolo, Chairperson for CCRVC, "We're excited to see how Cara will steer the CCRVC and serve our members in her new capacity."
With a background in campground management, payroll, bookkeeping, accounting, and several years in customer service roles, Cara's appointment as President underscores the CCRVC's ongoing commitment to strong and responsible financial management and member-centric service. Cara strives to prioritize the foundational structure of the association, which unites Canada's campground owners, RV dealers, and RV manufacturers with a collaborative strategy that supports all facets of the industry.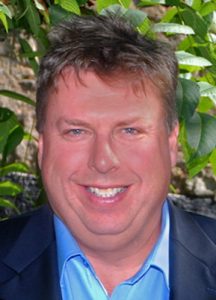 "With Cara's skillset and background as a former Campground Owner, she fully understands the challenges of our Industry and is the perfect individual to lead the Canadian Camping and RV Council into the future," said Shane Devenish. "It has been a real pleasure getting to know Cara and working with her for the past several years and I look forward to great things for CCRVC under her leadership."
Outside of her professional life, Cara is an avid outdoor enthusiast. A mother of two teenagers, she loves to take them camping, hiking, and exploring the incredible outdoors of Alberta. Her personal experience and passion for camping make her ideally positioned to understand and serve the needs of the Canadian camping community.
The CCRVC looks forward to working under the leadership of Ms. Csizmadia and believes that her appointment will support the continued trajectory of growth and prosperity for campground owners, industry partners, and campers across the country.
About CCRVC:
The Canadian Camping and RV Council (CCRVC) is the national association representing the interests of private campground owners in Canada. The CCRVC serves to enhance and promote the interests of its 1900+ members, providing resources, advocacy, education, and industry leadership.
For more information, please visit www.ccrvc.ca
To contact Cara Csizmadia, President CCRVC:
cara@campincanada.ca 
403-690-5642