Lead Photo – Copyright: Messe Düsseldorf / C. Tillmann
Caravan Salon Düsseldorf on Record Course – 736 Exhibitors from 34 Countries!
For the first time in its 61-year trade fair history CARAVAN SALON DÜSSELDORF will break the 700-record: 736 exhibitors from 34 countries will almost completely represent the international industry with many highlights from August 27 – September 4, 2022 (August 26 Preview Day) at the fairgrounds in Düsseldorf, Germany. This makes the trade fair the world's largest event for mobile leisure. In 16 exhibition halls – also a first – CARAVAN SALON will showcase the latest in motorhomes and caravans (Halls 1, 4, 6, 7a, 9-12, 16 and 17), campervans (Halls 12 and 15) and premium vehicles (Hall 5) as well as the Starter World (Hall 7), travel & nature and equipment & outdoor (Hall 3) and technology & components (Halls 13 and 14).
Attendees can individually prepare for their visit at www.caravan-salon.com and compile their favourite routes through the 16 halls. An interactive hall map, the extensive exhibitor and product database (where manufacturers present themselves with their trade fair innovations) as well as the "My Organizer" feature are all ideal digital assistants for planning a trade fair visit.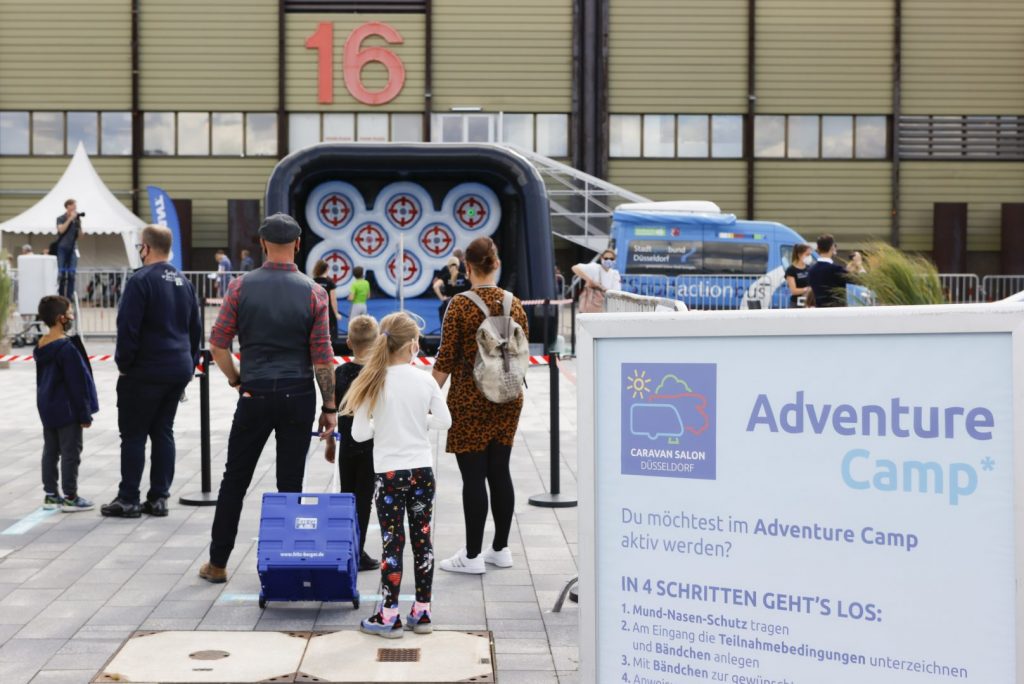 "Adventure DIY" for technology fans – model pitch attractive for vintners and farmers.
The ranges displayed by manufacturers, dealers and associations will be complemented by attractive special shows. The "Adventure DIY" outdoor area located between Halls 5 and 9 will provide hands-on tips for rebuilding a motorhome or converting a vehicle into a motorhome. Experts will explain module installation, floorplan design, electrical installations, lightweight construction materials, water supply, workshop and material science, interior furnishing and the actual costs as well as time needed for the conversion.
Of particular interest for farms, winegrowers and gastronomy will be the model pitch in the open-air area between Halls 9 and 17. Experts from the Caravanning Industry Association (CIVD) will present pitches in a wide range of categories – from basic pitches with electricity supply to pitches with water supply, drainage and electric charging stations as well as premium pitches with fully automatic cleaning stations for camping toilets.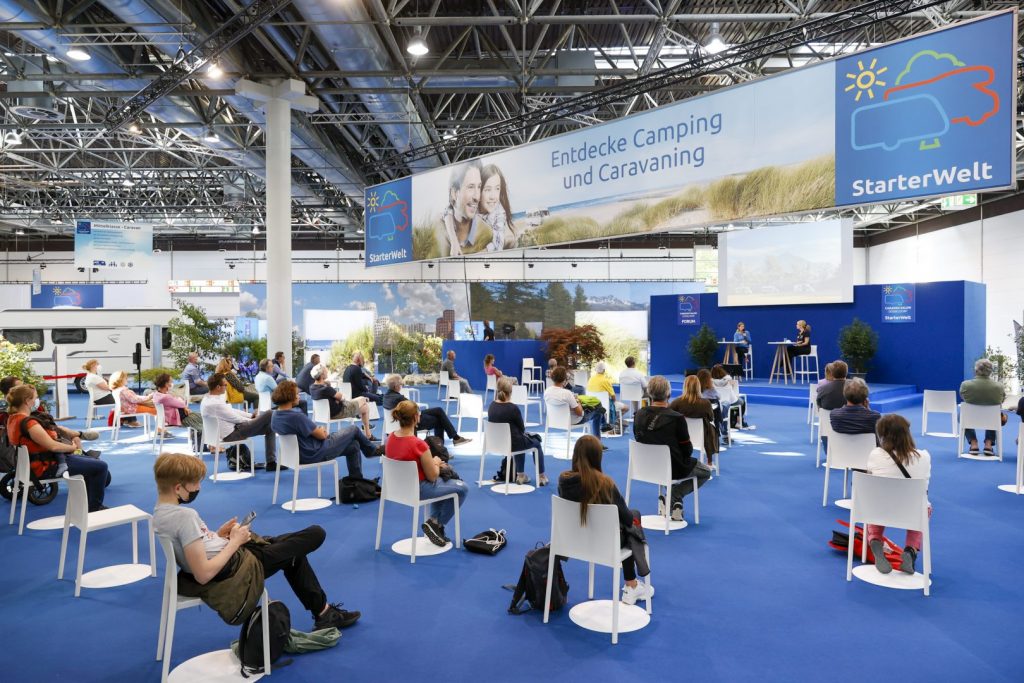 "Starter World" in Hall 7 – a must for beginners
For all beginners, the "Starter World" in Hall 7 will show what to look out for before buying or renting motorhomes and caravans. In addition to the basics, the diverse stage program will focus on attractive travel routes, including planning for beginners, legal requirements and preparing the vehicle for the trip.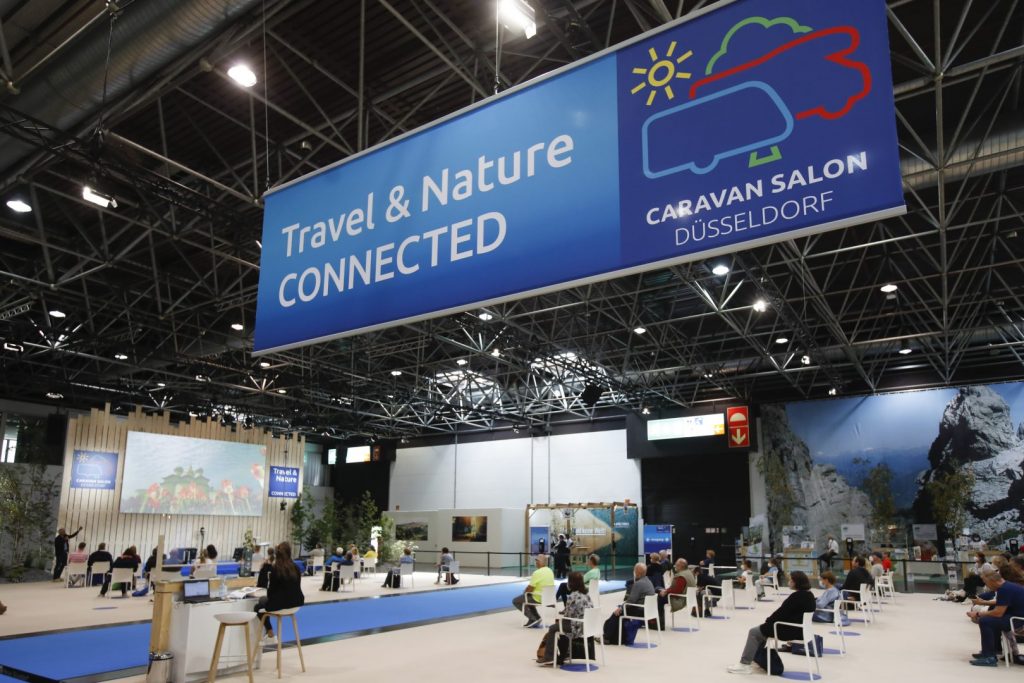 Hall 3 impresses with dream destinations and current outdoor trends
With the motto "Travel & Nature", Hall 3 will offer equipment such as folding and tent caravans as well as rooftop tents, camping, igloo and trekking tents. On the "Travel & Nature CONNECTED" event stage, exhibitors and tourism experts will present a varied program for caravanning tourism, outdoor activities and nature experiences. An exciting program will also be offered by the Dream Tour presentations as part of activities on the stage in Hall 3, with experts describing tours in several different countries. The stage presentations will be broadcasted live with the title "Travel & Nature CONNECTED" on www.caravansalon.com and the trade fair's social media channels.
For further information on visiting or exhibiting at CARAVAN SALON 2022, contact Messe Düsseldorf North America; Telephone: (312) 781-5180; E-mail: info@mdna.com; Visit www.caravan-salon.com and www.mdna.com; Follow us on twitter at http://twitter.com/mdnachicago
For hotel and travel information, contact TTI Travel, Inc. at (866) 674-3476; Fax: (212) 674-3477; E-mail: info@ttitravel.net; www.ttitravel.net