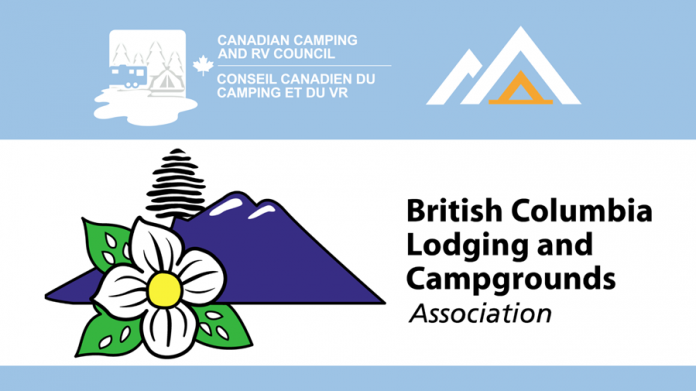 The BC Lodging and Campgrounds Association (BCLCA) has organized a series of fall webinars being delivered virtually via the Zoom Video platform.
The webinars all happen on Wednesdays and start at 10:00am Pacific Time and are open to the public. The first webinar is scheduled on September 30th and the series concludes November 4th. Topics include:
Campground booking – Campground Bookings and the value of online reservations at your park during the COVID-19 Pandemic and Beyond. (Presenters Kate Kingman, Campground Booking and Cara Braeutigam, Canadian Camping and RV Council)
Emergency Preparedness – Overview of the 2020 Fire Season and a discussion around the new BC Wildfire App and how best to utilize this for the BCLCA members during Fire Season. (Presenters Chris Hodder and Amanda Reynolds, Wildfire Prevention)
Digital Marketing – How to use digital marketing and social media to grow your business. (Host Michael Tiojanco, former digital marketing manager for Camping World)
Campground Employee Personal Safety – Conflict Management Training Communicating Health and Safety Guidelines – https://etraining.arete.ca/courses/covid. (Presenter Hugh Pelmore, President and CEO, ARETE Training)
Measuring What Matters – Measuring What Matters at your operation. (Host TBD; details forthcoming)
For more information and to register visit the Canadian Camping and RV Council (CCRVC) website.