Andy Thomson – 2021 Canadian RV Dealer of the Year!
London, Ontario, November 18, 2021 – Andy Thomson, of Can-Am RV Centre, London, Ontario, has been selected as the 2021 Canadian RV Dealer of the Year.
This prestigious Award, presented annually since 1989, recognizes the Canadian RV dealer who best exemplifies the criteria: long-term contribution to the RVDA movement at National and/or Provincial level; dedication to the RV community at large; long-term contribution to the local community; and recognition by customers and peers as a person with the highest integrity and credibility in both work and personal life.
The Award honours the memory of Walt Paseska, of Walt's Trailer Sales, Headingly, Manitoba, whose dedication and commitment to the RVDA movement and his community established a benchmark for all Canadian RV dealers to emulate.
The Award was created and sponsored by RV Lifestyle Magazine and RV Dealer News, and is supervised by the RVDA of Canada.
The Award nominees are submitted by the Provincial and Regional RVDA chapters across Canada. This year, the nominee process was expanded to include all active participants in the Canadian RV industry.
The nominee documentation is evaluated by a selection committee comprised of five previous Canadian RV Dealers of the Year, overseen by a representative from RV Lifestyle Magazine / RV Dealer News, and supervised by the RVDA of Canada.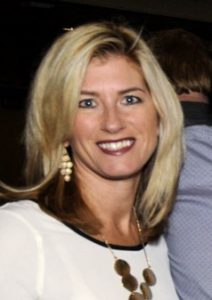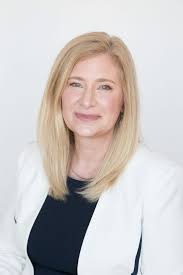 This year's selection committee was comprised of previous Canadian RV Dealers of the Year: Left to right: Sam Parks of Camp-Out RV, Stratford, Ontario; Jason Bell, Chemo RV, 150 Mile House and Quesnel, B.C.; Jim Gorrie and Kevin Betzold, GNR Camping World, Winnipeg, Manitoba; Bruce Marsh, Cape Breton Trailer Sales, Cape Breton, Nova Scotia; and Al Robinson, Great Canadian RV, Peterborough, Ontario. The selection committee operates under the supervision of Eleonore Hamm, RVDA of Canada, with assistance from Melanie Taylor of RV Lifestyle Magazine and RV Dealer News.
This year's nominees included:

Chardell Brydon           Jason Friesen          Andy Thomson
Chardell Brydon, Jerry's RV Trailer Sales & Service, New Minas, Nova Scotia
Jason Friesen, Voyager RV, Winfield, B.C. – RVDA of BC Dealer of the Year
Andy Thomson, Can-Am RV Centre, London, Ontario – Ontario RVDA Dealer of the Year
For profiles on the three nominees, please visit https://rvldealernews.com/2021-canadian-rv-dealer-of-the-year-meet-the-nominees/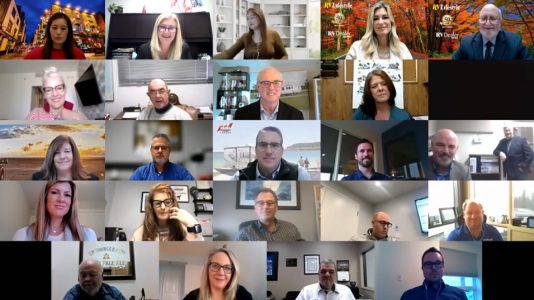 Andy Thomson is a second-generation RV dealer whose experience dates back to the creation of the dealership in 1970, when his father, Andy Thomson Sr., moved the family from Toronto to Lambeth, Ontario, where he and two partners, Al Hamill and Dr. Lew Hersey, established Can-Am RV Centre, selling Airstream travel trailers. The three partners purchased 17 acres on Highway 4 between Highway 401 and the then-to-be-built Highway 402, in the southwest corner of London, known then as Lambeth. They built a facility that housed four large indoor service bays—something that was unknown in the RV industry at that time—and a small office and reception area.
Andy Jr. started working at the dealership when he was 11 years old, observing and assisting his father as they learned everything they could about trailer hitches, towing, and RV service. News of Can-Am's unique and high-quality service spread throughout the RV network. Shored up by the steady demand for its service offerings, Can-Am survived the formative years and began to thrive. In 1972, Can-Am was recognized as Canada's largest Airstream dealership.
As Andy describes the history of the dealership: "Can-Am has always been a family business. In the early years, Mom helped Dad out at the shop, and throughout high school, Nancy, Kirk and I would work there on weekends. In the early '80s, during those years of double-digit interest rates, Dad bought out his silent partners."
"I could hardly wait to graduate so I could be at Can-Am full-time. Nancy followed me straight into the business and we both enjoyed our work with customers. Little brother Kirk went off to Toronto where he completed his undergraduate degree in Marketing, but after a few years of working for a major Canadian firm, he found his way back to Can-Am as well."
"From the beginning, my dad, Andy Sr. was always very fussy about properly setting up hitches and matching the right tow vehicle with a trailer."
"In 1977, when car manufacturers began to produce smaller vehicles, everyone felt it was the end of the RV industry. But not Dad. He applied his considerable technical skill to the problem and soon proved that the smaller cars, with smaller engines, were actually superior tow vehicles."
"This brought a whole new group of clients to Can-Am, and for several years we sold more properly outfitted tow vehicles than we did trailers. Our continuing journey of learning more about hitches, tow vehicle properties and towing in general began."
Sadly, we lost Andy Sr. in 1992, but Andy Jr. and his brother Kirk are proud keepers of his legacy. A few years ago, Andy dropped the "junior" reference, but those of us in the industry who had the privilege of knowing Andy Sr. will always remember his effervescent personality and sense of humour – and we recognize Andy's skills as a raconteur as a direct influence of his father.
Andy began writing about RV hitches and trailer towing in the 1980s, with columns published in local newspapers and in RV Lifestyle Magazine, where his Hitch Hints columns have been among the best-read features for decades.
His seminars at RV Shows and rallies have brought a greater knowledge of RV touring to tens of thousands of RV enthusiasts, and his willingness to help dealers across North America solve towing enigmas has made him one of the industry's most respected personalities.
In 2010, Maclean's Magazine featured Andy in an article on the RV experience, labelling him Canada's RV Guru… see the article here: https://www.macleans.ca/culture/getting-hitched-in-london-ont/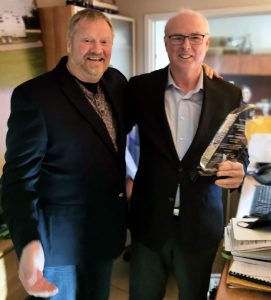 Andy's efforts to help charities in his community have attracted international attention. He and Kirk stepped up during the pandemic to assist first responders and hospital staff who were faced with the need to self-isolate to protect their families. Can-Am RV provided travel trailers for these members of the London and area communities, delivering them to the driveways of the first responders, setting them up, and making sure the RV was as comfortable as possible, even through the Canadian winter. The dealership's efforts were recognized throughout North America with extensive TV news coverage that enhanced the image of RV dealers everywhere, and inspired many RV dealers across Canada and the United States to offer similar programs, free of charge, as part of the industry's efforts to help the community at large.
Andy truly embodies all of the qualities that characterize a Canadian RV Dealer of the Year, and he is a wonderful role model for younger RV dealers whose dedication to the RV experience assure the continued success of the industry.