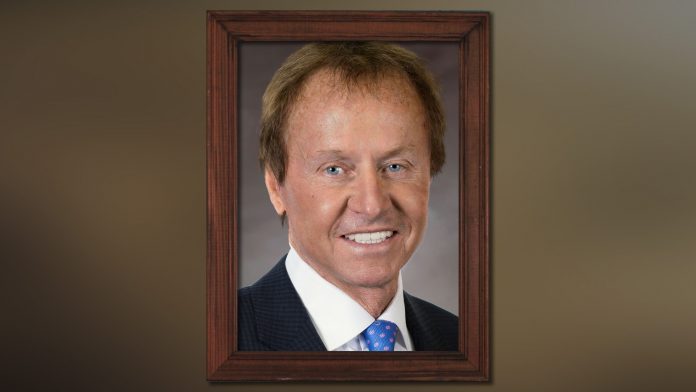 The board of directors of the RV/MH Heritage Foundation has announced the RV/MH Hall of Fame inductees, Class of 2017. This year's inductees span the range of RV personalities, from builders and suppliers to retailers and proponents of the RV and MH lifestyle.
Darryl Searer, President of the Foundation commented on the selection of Woody Paylor as one of the 10 inductees (out of 77 nominees), "The Class of 2017 is historic in that the first inductee from the Canadian RV/MH industries will be inducted this year.  He is Woody Paylor, retired founder of Woody's RV in Alberta, Canada."
"Congratulations to the ten new honorees. All of them have had or are having outstanding careers and are richly deserving of this high honor."
Woody has made a long-term contribution to the community, The RVDA of Canada, and the RV industry at large. He was selected in 2001 as the Canadian RV Dealer of the Year.
Woody's RV World, the full-service RV dealership that Woody Paylor founded in Red Deer in 1986, has grown to become a leader in the retail RV industry, being recognized numerous times as the Reader's Choice Gold Award, Reader's Choice Best Service and Best RV Dealer, in addition to being listed as one of the Top 50 RV Dealers in North America, Canada's only 'Blue Ribbon" Top 50 Dealer, and Entrepreneur of the Year (1998).
The RV/MH Hall of Fame inductees, Class of 2017
RV Inductees
Edwin H. Baier
Retired President, Evergreen RV Supply. Washington International parts distributor in the U.S. and Canada
Martin J. (Marty) Shea
President/Owner Madison RV Supercenter, Inc. Alabama
Woody Paylor
Retired Founder of Woody's RV World,
Red Deer, Alberta, Canada
David Gorin
President, David Gorin Associates LLC Virginia Association Executive, RV Parks and Campgrounds
Walter Bennett
Vice President, Thor Industries,
Ohio RV Manufacturer
MH Inductees
Doug Lippert
Retired Chairman, Lippert Components, Inc. Indiana
RV/MH Supplier
Michael G. Sullivan
CEO, Newport Pacific Family of Companies, California
MH Professional Property Management, RV/MH Sales, and Real Estate Development
Spencer Roane
President, Boyd Roane Inc. and Founder, Southeastern Community Owners, Georgia
MH Community Management Consultant
Christine Lindsey
VP of Sales & Finance, Regional Vice President, UMH Properties, Inc., Tennessee
MH Community Management
Dennis J. Beadle
Retired President, Victorian Homes, Indiana
MH Manufacturer & Retail Dealership
Searer applauded the work of the nominating committee that had to narrow a list of over 60 highly deserving candidates down to the final ten selected.  Searer said, "I was especially impressed with the committee's work for the diversity of this year's class—not only in the inductee's gender, but also the diversity of regions within the U.S. as well as the diversion of nominee's industry segments such as suppliers, manufacturers, dealers, community managers and developers, as well as association executives."
The Class of 2017 will be officially inducted into the RV/MH Hall of Fame at the Annual Induction Dinner on Monday, August 7, 2017, in Elkhart, Indiana.