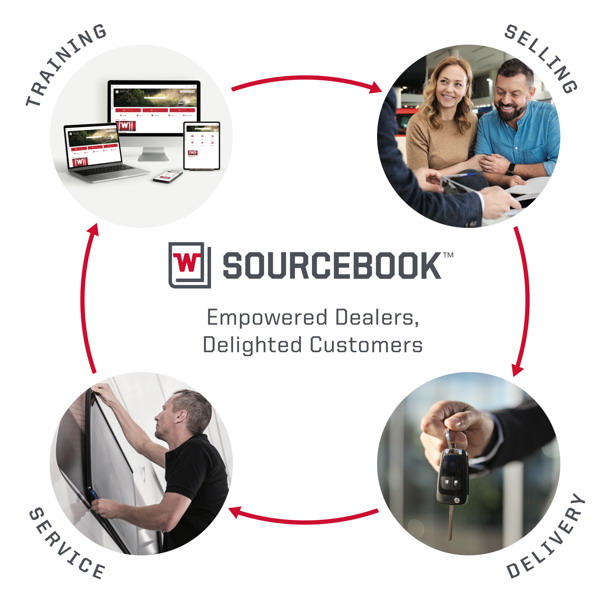 Winnebago Launches Innovative New Dealer App Driving
Improved Customer Experience
New app empowers dealers to deliver a superior purchasing, delivery and
ownership experience to Winnebago customers
FOREST CITY, Iowa, Sept. 9, 2021 — Today, Winnebago, a leading outdoor lifestyle product brand, launched SourceBook™, the first app in the RV industry to help dealers navigate every step of a customer's sales journey, from dealer training to vehicle servicing. Key highlights include engaging dealer and technician training courses; comprehensive information about each Winnebago model; powerful search functionality to quickly address customer questions; and document forwarding, which enables dealers to share materials with prospective customers and strengthen the overall sales opportunity. SourceBook is always up to date with current information, and is available to dealers on all devices, including desktops, tablets and phones.
"We built SourceBook with the goal of empowering dealers and delighting customers," said Huw Bower, president of Winnebago Outdoors. "Winnebago is known for manufacturing high-quality, leading-edge products that take owners to their dream destinations. Now, with SourceBook, dealers will have the tools and information they need to help customers realize their travel dreams more seamlessly than ever before. This innovative new app represents the beginning of a new era in sales and service, where education, content, and technology combine to deliver an enhanced experience for dealers and customers alike."
SourceBook is built around four key areas of the dealer operation: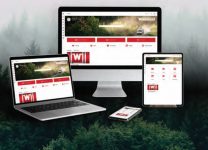 Peak Performance training modules feature detailed courses on all Winnebago models in an engaging format, making it easier than ever before for dealers to become knowledgeable about the entire Winnebago product line. SourceBook provides the additional benefit of course tracking so leaders can reward staff for their training progress.
Dealer staff gain access to a library of searchable information about every Winnebago model, so they can address customers' questions quickly and accurately. They can even share specific documents with customers to help them better understand a particular model or feature. With information at their fingertips, dealers can improve the customer experience and demonstrate their expertise and trustworthiness.
Through quick "how to" training videos within SourceBook, delivery technicians gain helpful insight into the customer's RV, so they can expertly onboard them to their new vehicle. Technicians can share these same videos with customers, so they too, can orient themselves to their new RV and become even more knowledgeable owners. Both technicians and customers benefit from this faster and more informed delivery process.
Thanks to a robust, searchable library of technical information about every new model, service technicians can quickly find the resources they need to provide exceptional service and help customers maintain their RV.
Winnebago has partnered with Bigtincan™, a worldwide leader in sales enablement tools, to provide a premiere app experience. SourceBook is part of Winnebago's broader commitment to leverage digital technologies to enhance business operations and customer experiences.
SourceBook is a product with exclusive dealer-facing content that requires authorization; it is not for customer use.  For access, contact your Winnebago district manager or email Winnebago directly at Training@winnebagoind.com.
About Winnebago
Winnebago motorhomes, travel trailers and fifth wheel products are manufactured at dedicated facilities in Iowa and Indiana. The leading Winnebago brand of products is the most recognizable name in the industry. Winnebago is a part of Winnebago Industries, Inc. (NYSE: WGO), a leading U.S. manufacturer of outdoor lifestyle products under the Winnebago, Grand Design, Newmar, Chris-Craft and Barletta brands, which are used primarily in leisure travel and outdoor recreation activities. Winnebago Industries has multiple facilities in Iowa, Indiana, Minnesota, and Florida. The Company's common stock is listed on the New York Stock Exchange and traded under the symbol WGO. For access to Winnebago Industries' investor relations material or to add your name to an automatic email list for Company news releases, visit http://investor.wgo.net.
About Bigtincan
Bigtincan (ASX:BTH) helps sales and service teams increase win rates and customer satisfaction. The company's AI-powered sales enablement automation platform features the industry's premier user experience that empowers reps to more effectively engage with customers and prospects and encourages team-wide adoption. Leading brands including AT&T, Thermo Fisher, Merck, ANZ Bank and others rely on Bigtincan to enhance sales productivity and fuel customer engagement. With global sales and marketing headquartered in Boston, Bigtincan also has offices across EMEA, Australia and Asia. To discover more about how your organization can benefit from the Bigtincan platform, please visit www.bigtincan.com or follow @bigtincan on Twitter.