RVDA of Canada Update

Special Report from Eleonore Hamm
RVDA of Canada Board
The RVDA of Canada held its board meeting on November 7, 2022, in Las Vegas, NV. This meeting serves as our annual meeting and this year we re-elected the same executive committee for a second term. The 2022-2023 Executive is as follows: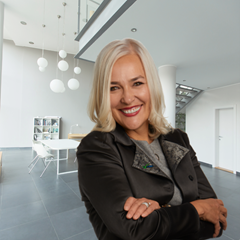 Chair: Josée Bédard, Roulottes Chaudière, Levis, QC
Vice Chair:  Dale Hopkins, RV City, Leduc, AB
Treasurer: Jim Gorrie, GNR Camping World, Winnipeg, MB
Past Chair: Gord Bragg, Hub City RV, Lantzville, BC
During our meeting, the Board approved a new 3-year strategic plan and renewed our partnerships with Wells Fargo and iA Dealer Services.
Canadian RV Shows
The provincial and regional RVDAs just wrapped up their retail RV Shows. Our show producers are reporting that the majority of the shows have been well attended, and the general mood is good. Interest in travel has never been more prevalent and consumers are indeed exploring the different RV options available to them.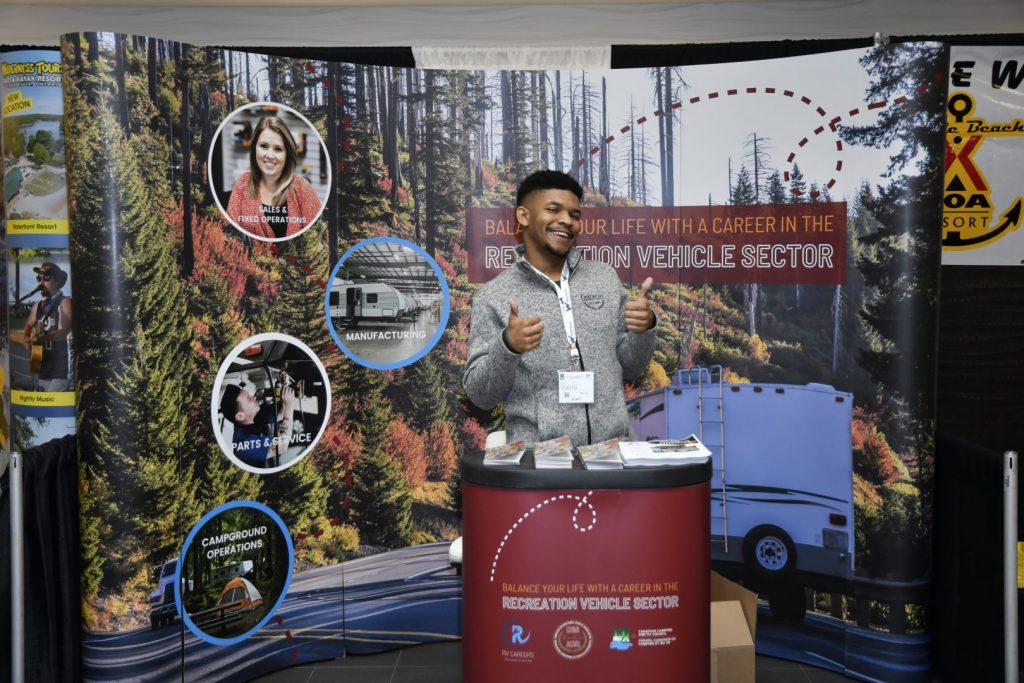 This year, with the CRVA, we created a series of 10′ x 10′ RV Career booths for use in all RV shows. The goal is to talk to consumers about the numerous RV career opportunities while they visit the shows.
Awards
Do you know someone that deserves to be named the Canadian RV Dealer of the Year or the George Goodrick Emerging Leader?
Nominations are now open for both awards.
Do you know an RV industry pioneer?
Long-term dedication to the RV industry
Active promoter of the RV lifestyle
Capable leadership
Strong commitment and participation in the RVDA
Integrity and credibility
Tremendous contribution to the community
Does this sound like one of your rockstar employees?
To be considered, individuals will need to meet the criteria of exceptional:
Customer Service
Impact
Innovation
Initiative
Social Responsibility
Visit our website for nomination forms.
2022-2023 NTP-Stag Canada RV Industry personnel bursary
For the 2022-2023 fiscal year starting August 1, 2022 and ending July 31, 2023, $12,500 has been allocated for the bursary program for RV Technician and RV fixed operations personnel.
To encourage professionalization of all fixed operations personnel, bursaries will be allocated as follows:
RV Technician
RV Fixed Operations personnel
7 bursaries valued at $1000

1 top bursary at $1500

Total $8500

8 bursaries

$500 bursary

Total $4000
Fixed Operations Online Courses
Registration is open for the service writer/advisor, parts specialist, and parts manager courses.
Late 2023 to 2024 will see the completion of the Warranty Administrator and Service Manager courses. Fully interactive and easy to navigate, the Learning Center's courses feature audio voice-overs and progress checks, and conclude with timed, comprehensive final assessments.
Students who complete the courses may print Certificates of Completion. Those who enroll prior to December 1, 2023, have access to the course and learning management platform until the end of the year.
The fee is $150 US per student, per course. The fixed operations online courses help RV service management, parts, and warranty employees increase efficiency and reduce RECT.
Upcoming Risk Management Webinars
In the survey by Statistics Canada, the most common types of cyber security incidents identified by business in
2021 were incidents to steal money or demand ransom payments (7%) and incidents to steal personal or financial data (6%). More than one-third (39%) of Canadian businesses impacted by cyber security incidents indicated that there was no clear motive.
The damage often goes far beyond financial losses such as business disruptions, data recovery, damage to your dealership's reputation, regulatory fines or legal penalties, intellectual property theft, and mental health for you and your employees.
Here are some resources to learn more about different types of cyber attacks and how to mitigate risks.
Threat Reaction Plans
April 5, 2023
Defensive Procedures
May 3, 2023
Ransomware Training for Technical Teams
June 7, 2023
Brute Force Attacks
July 5, 2023
Cybersecurity Awareness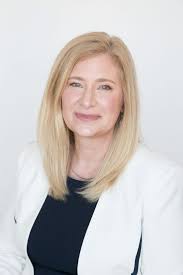 Eleonore Hamm, President
Recreation Vehicle Dealers Association (RVDA) of Canada
Suite 145 – 11331 Coppersmith Way
Richmond, BC   V7A 5J9
tel: (604) 718-6325
email: eleonore_hamm@rvda.ca