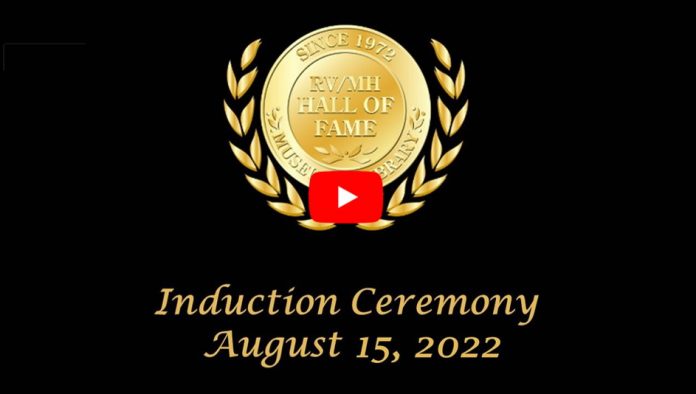 https://www.youtube.com/watch?v=j2aVqXZCcow
RV/MH Hall of Fame 2022 Inductees were honoured August 15, 2022 – video is online…

The induction ceremony was live streamed for your convenience.
Scroll down for a special gallery courtesy of Anita Lien, RVDA of Canada.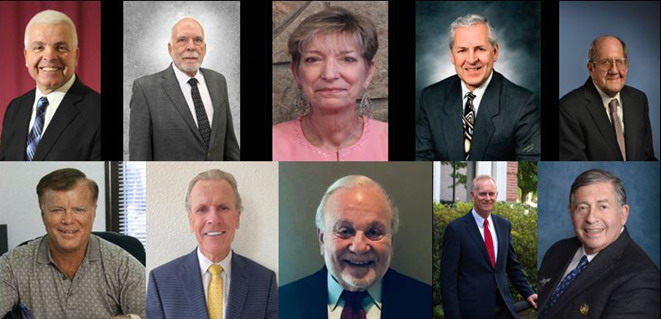 RV/MH Hall of Fame Class of 2022 includes:
Top row: RV, Left to Right: Mark "Mick" Ferkey, Donald "Don" Gunden, Veronica "Ronnie" Hepp, William "Bill" R. Redmond, Lewis "Lewy" Shaum
Bottom Row: MH, Left to Right: David J. Carter, Sr., Raylen Gritton, Harry Karsten, Tim Williams, Eugene W. Landy
The board of directors of the RV/MH Heritage Foundation (Foundation) honoured ten individuals on August 15, 2022, as they were inducted into the RV/MH Hall of Fame (Hall) as members of the Class of 2022.
Foundation President Darryl Searer said, "Congratulations to the ten new honourees. All of them have had or are having outstanding careers and are richly deserving of this high honour. The Hall of Fame could not be more excited to celebrate these ten phenomenal people along with their family, friends, and industry colleagues."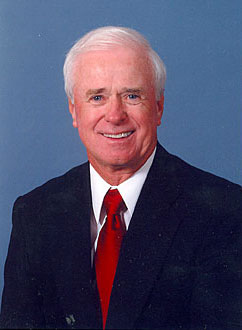 Mr. Searer applauded the work of the nominating committee that had to narrow a lengthy list of highly deserving candidates down to the final ten selected.
"I was especially impressed with the committee's work for the diversity of this year's class—not only in the inductee's gender, but also the diversity of regions within the U.S. and Canada as well as the diversion of nominee's industry segments such as suppliers, manufacturers, dealers, community managers and developers, as well as association executives."
The Class of 2022 was officially inducted into the RV/MH Hall of Fame at the Annual Induction Dinner on Monday, August 15th, 2022, in Elkhart, Indiana. Along with the ten inductees listed above, Eleonore Hamm of Canada and Jim Sheldon of California were in attendance to receive their class of 2021 award, as they were not able to be in attendance last year due to complications with the pandemic.
The Hall of Fame Class of 2022 Induction Ceremony was live streamed Monday, August 15, 2022 – the video is available online for your convenience…
Please follow this link to view the event:
https://www.youtube.com/watch?v=j2aVqXZCcow
Hall of Fame Induction Ceremony – from a Canadian perspective…
Photos courtesy Anita Lien, RVDA of Canada