RV Dealer News had the opportunity to sit down with Nicolas Rousseau, of Groupe Rapido, at the company's corporate offices in Canada, to discuss the new developments at Roadtrek Inc., the newest division of Groupe Rapido. 
To view the interview video, please follow this link: Roadtrek Inc. – The dawn of a new era!
Here is a synopsis of the interview…
Who will lead the renaissance of Roadtrek Inc.?
We have signed several of the key executives who will form the nucleus of Roadtrek Inc. – let me introduce them:
Len McDougall
Head of Sales & Service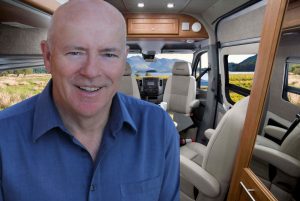 "Well-travelled" defines Len's 30-year RV manufacturer's sales and marketing career, having worked for leading manufacturers both in Canada and the United States. He was a founding member of the Leisure Lifestyle Marketing Group which eventually evolved into GoRving Canada and recently served on the Board of the Canadian Recreational Vehicle Association. Len believes Roadtrek is an innovative brand lined with layers of greatness in people, technology, and opportunity, he is looking forward to continuing to build on his years in the industry and fostering relationships with our dealer partners.
Karyn Torcoletti
Head of Marketing & Communications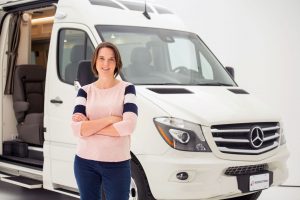 Karyn joined the RV industry six years ago and has gained a strong knowledge and love of the Roadtrek brand, having shaped its foothold in the industry during that time. She is a recent recipient of the RVIA Top 40 under 40 award for leadership in the industry and brings over 18 years of marketing experience, specializing in Leadership, Digital Marketing Management, Market Planning, Product Design, Product Planning, Strategic Planning, and Marketing Strategy. Karyn will continue to lead all marketing and communications efforts for Roadtrek Inc. and is excited to be able to bring the beloved iconic brand back to the North American market. 
Jeff Stride
Head of Operations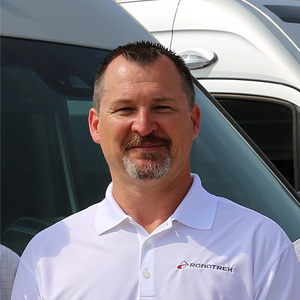 Jeff has over 26 years of automotive manufacturing experience, eight of which has been in the RV industry. Throughout his career, he was responsible for managing production, engineering, R&D, and product concept and specialized in change management, project management, product and process development and lean manufacturing. Jeff is looking forward to managing the operational side of the business going forward and helping to build Roadtrek motorhomes for families to enjoy in the years ahead.
Jeff Dukes
Head of Research & Development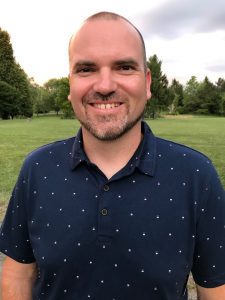 Jeff is a long-time avid camper and joined the RV industry two years ago to begin working in an industry he loved. He brings over 16 years of product development and manufacturing experience in both consumer products and automotive segments to Roadtrek Inc. He has been integral in the development of multiple products for both North America and International markets and is thrilled to be part of Roadtrek's future giving families new adventures and memories.
Mark Harron
Head of Finance & Accounting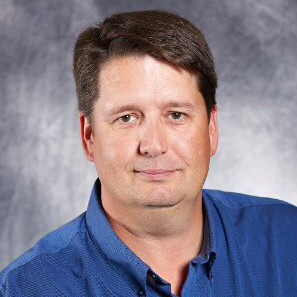 Mark joins Roadtrek Inc. with over 20 years of senior management financial experience in manufacturing both in Canada and the United States. He brings vast knowledge in managing cash flow, CAPEX planning, intercompany financial management, budgeting & forecasting, corporate taxes, human resources and relationship building. Mark is eager to bring his expertise to Roadtrek Inc. and help re-start the North American operations.
The CEO position will be announced soon.
Will Canadian dealers be working with their previous Roadtrek reps?
We are currently in the process of defining the territories for the sales representatives we have hired to be part of Roadtrek Inc. Once this information is available, we will reach out to the dealers and let them know who their new representative will be.
When will Roadtrek Inc. begin producing the 2020 models?
Our intention is to begin producing them in the first quarter of 2020
What models will highlight the Roadtrek 2020 line?
We will be moving forward with six of the previous Roadtrek models which will include the CS Adventurous, RS Adventurous, SS Agile, E-Trek, Zion and Zion SRT.
Will Roadtrek Inc. embrace the Groupe Rapido perspective on quality control?
We will be looking very closely at quality control and will be setting up a full department tasked with ensuring each model meets or exceeds the quality standards that are put in place.
What will become of the Eco models outfitted with lithium battery systems – and other considerations?
We will continue to offer the proprietary and industry-leading EcoTrek lithium battery systems in all the models we are moving forward with.
Will Roadtrek Inc. be a Mercedes Master Upfitter?
We are initiating the certification process as a new RV manufacturer.
How many of the previous Roadtrek dealers have signed-on to carry the Roadtrek Inc. products? (Canada and US)
We have overwhelming interest from prospective new dealers in addition to what appears will be over 95% return of our existing dealer body.
Will there be any territories open for new dealerships?
This is something we are still looking at.
Will Roadtrek Inc. have a team to develop stronger working relationships with the dealer channel?
We will have a dedicated sales team with representatives both internal and external that already know and have working relationships with the Roadtrek dealers. They will continue to work closely with the dealers as the business moves forward.
How will Roadtrek Inc. counteract the negative market factors arising from recent model year quality control and/or design issues?
Although we are continuing with the Roadtrek brand, the great thing about the position we are in is that we are a brand-new company with brand new beginnings. We have the unique opportunity to improve in all areas of the business and that is exactly what we are focused on doing.
How will Roadtrek Inc. handle parts and warranty claims for recent consumers?
We will have a dedicated service and warranty department that will handle these inquiries. At this time, we are evaluating the existing systems and finalizing parts inventory, once this is completed, which we expect to be mid to late August, we will communicate with the dealers.
How will Roadtrek Inc. handle the warranty on the new stock on dealer lots that were shipped during or prior to the transition?
Roadtrek customers will be eligible for a two (2) year warranty, from the original date of purchase, for the original owner, up to a maximum of $1,500 (CDN) per unit. This does, however, exclude any models sold on the Mercedes Sprinter 3500 chassis with a second-row seat, due to the recent recall by the receiver for this product.
How will Roadtrek Inc. handle warranty work done by dealers during the transition period?
Once our warranty system is up and running in mid to late August, we will be able to start processing warranty work already completed, as long as the customers' vehicle fits with the warranty perimeters set out.
How will Roadtrek Inc. handle the NHTSA second-row seating recall?
The second-row seat recall was done by the receiver prior to the acquisition of the Roadtrek brand by Rapido. Although we are in communications with the receiver regarding a solution, all matters related to the recall are to be addressed directly by them.
What features and characteristics of the Roadtrek Inc. products will carry on the distinctive Roadtrek innovations, and what elements of the Rapido models can we expect to see in the 2020 and future Roadtrek Inc. models?
We will continue to offer Roadtrek models with the features our customers love such as the EcoTrek technology. We can't say right now what elements we may bring forward from Europe to use in the Roadtrek models as this is something we will start to look at once the Roadtrek brand is back in the market and stable.
Are there any thoughts that you would like to convey to the current and prospective Roadtrek Inc. dealers and consumers?
We want to thank all our dealers and all the consumers for their support, patience, understanding and especially their enthusiasm as we work hard to bring the Roadtrek brand back to North America.