Owasco RV Welcomes Brinkley RV
Clarington, Ontario, September 20, 2023 – Owasco RV, one of Ontario's premiere RV dealerships, has welcomed Brinkley RV to their family of products.
The occasion was marked by an exclusive VIP Brinkley RV unveiling at the Owasco RV dealership at 570 Rundle Road, Clarington, ON.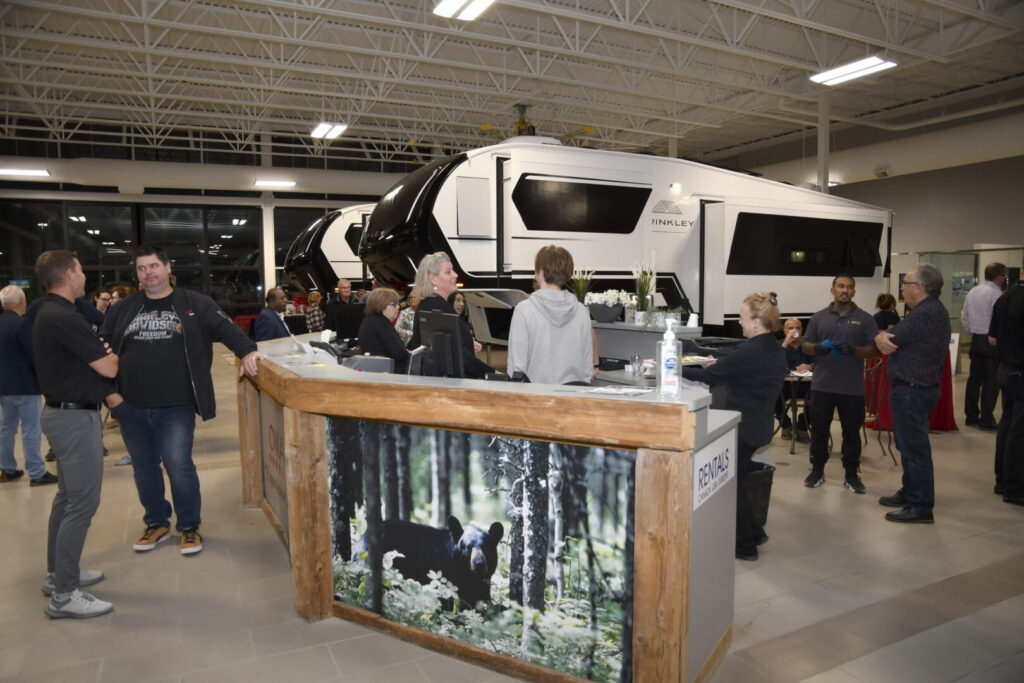 Approximately 200 Owasco RV customers were on hand to view the mid-size luxury Brinkley RV models Z 2900, Z 3100, and Z3600. Owasco RV will receive their model G units in early October.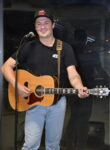 The event commenced with appetizers at 7:p.m., followed by speeches, unveiling of the new models and product demos at 7:30 p.m., and a walk-around of the units at 8:30 p.m. Entertainment and refreshments throughout the evening were enjoyed by all.
The official presentation of the new Brinkley RV fifth wheels was very well received, with customers enthusiastic to view the luxurious interiors of these very impressive new models. The full roster of Owasco RV sales consultants was on hand to guide customers through the new models.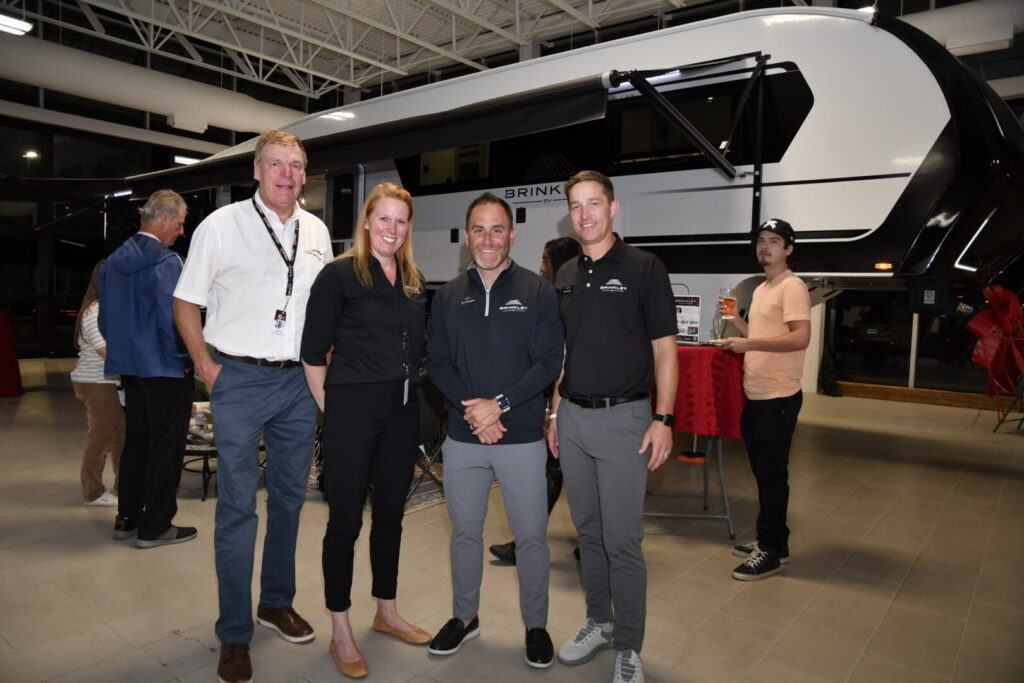 In welcoming the Brinkley RV team, and the 2024 fifth wheels, Bob Verwey, President of Owasco RV, reflected on the decision to expand the dealership's range of towable RV lines: "While once exclusive with Jayco, Owasco RV now welcomes Brinkley RV as a partner, as their shared philosophies also mirror our commitment to excellence at Owasco RV."