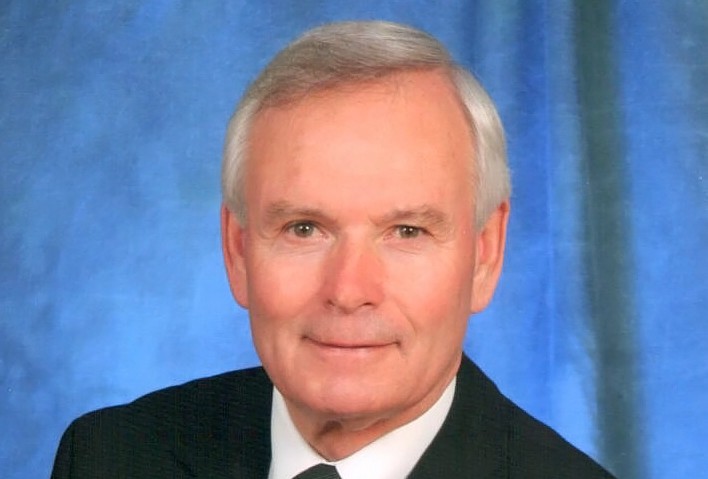 It was a busy summer for PEI Home and RV Centre President, Wayne Hambly. The Charlottetown-based businessman and community leader was appointed to the Order of Canada, then named to the Order of Prince Edward Island barely four weeks later.
The Canadian RV Dealer of the Year in 2008, Hambly received a phone call in early June advising him he was to be appointed as a Member of the Order of Canada by His Excellency the Right Honourable David Johnston, Governor General of Canada, in recognition of his multitude contributions toward business, philanthropy and culture in Prince Edward Island. Hambly is one of 86 people appointed to the Order of Canada this year, joining an elite group which includes astronaut Chris Hadfield and CBC humourist Rick Mercer.
The Order of Canada, among our country's highest civilian honours, was established in 1967 to recognize outstanding achievement, dedication to the community and service to the nation. Over the last 45 years, more than 6,000 people from all sectors of society have been invested into the Order.
No sooner had that news began to sink in when Hambly learned he had also been appointed to the Order of Prince Edward Island. First conferred in 1996, the Order of Prince Edward Island recognizes PEI residents those who have shown individual excellence or outstanding leadership in their community, and in their chosen occupation or profession. It is the highest honour that can be accorded to a citizen of the province.
"It's obviously a tremendous surprise, and I feel completely humbled" said Hambly. "To receive a phone call like that from the Governor General's office was an enormous honour, then to receive a second call a couple of weeks later from the province … your first thought is well, why me? You just live your life and do what you do, and you don't think you're that much different from anyone else. To be considered that way is a tremendous honour."
For over four decades, PEI Home and RV Centre has been serving island residents with a full line of recreational vehicles as well as mini and modular homes. As founding partner, Hambly has led the company since its inception and held board positions with several industry trade organizations, including terms as President of the Atlantic Recreation Vehicle Dealer Association and President of the Recreation Vehicle Dealers Association of Canada.
A strong advocate of arts and culture, as well as community health and development, Hambly is currently Chairman of the Board of the Confederation Centre of the Arts and past District Governor of Rotary International District 7820. In addition, he has been involved in various capacities in several community groups including the Queen Elizabeth Hospital Board of Directors, Provincial Chair United Way PEI, Vice-Chair Holland College Foundation, and Co-Chair Heart and Stroke Provincial Campaign.
In 2007 Hambly was a co-recipient, with his wife Wilma, of the Red Cross Humanitarians of the Year award. Two years later, Wilma was named to the Order of Prince Edward Island.
"We just do what we do," says Hambly. "We're no different than anyone else."