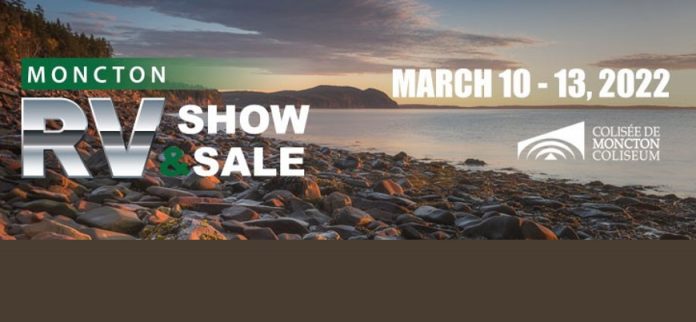 New Brunswick's Largest RV Show and Sale Returns – LIVE!

Moncton, NB, March 9, 2022 – Just one day away from the opening of the 2022 Moncton, NB, RV Show – and excitement is building throughout Atlantic Canada, as RV dealers prepare to return to LIVE events, and RV enthusiasts are delighted to be able to return to a sense of "new normal".
The events leading up to the re-opening of the Province of New Brunswick reached a critical point in mid-February, when the announcement was made that live events could be open to the general public.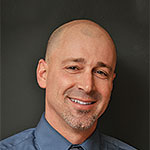 "We are happy to announce that the event industry just received some encouraging news from the New Brunswick government regarding their reopening plan." said Scott Sprague, Show Manager.
Starting February 18, 2022, indoor public capacity limits were lifted, while still maintaining proof of vaccination and masking mandates – which gave us the green light for the show, taking place from March 10-13, 2022.  In just a few hours, the Moncton Coliseum will be transformed into the province's premiere destination for RV and camping enthusiasts to climb aboard the newest models and test the latest technology.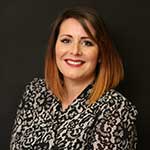 Moira Pellerine, Marketing and Operations Manager, added "We thank you for your patience while we navigate these changes and look forward to welcoming you all to the show floor, March 10-13, 2022. Let's get back to business!"
For full details on the announcement from the office of New Brunswick Premier Blaine Higgs, click here.
"We're excited have the full go ahead for the 2022 edition of the Moncton RV Show," says Scott Sprague, Show Manager. "At the show, visitors can expect the largest display of travel trailers, fifth wheels, park models, motorhomes, and more at the show this year."
Showcasing over 150 units on site, the event includes RV lifestyle products, services and information on the region's top campgrounds and vacation destinations. The 2022 edition of the Moncton RV Show brings together the latest models from the following leading dealers:

Tickets for the event will be available at the door and online in advance. Regular adult admission is $12.00, Seniors are $10.00, a full weekend pass is $18.00, and children under 18 are free of charge.
More details including show features will be announced at a later date. For complete show details and to view the event's safety protocols, you can visit www.MonctonRVShow.ca or follow the show on Facebook.
SHOW HOURS:
Thursday, March 10, 2022    12:00 am – 8:00 pm
Friday, March 11, 2022          10:00 am – 8:00 pm
Saturday, March 12, 2022     10:00 am – 8:00 pm
Sunday, March 13, 2022        10:00 am – 5:00 pm
LOCATION:
Moncton Coliseum
377 Killam Drive, Unit 100
Moncton, New Brunswick
FOR MORE INFORMATION:
Scott Sprague, Show Manager
Master Promotions Ltd.
1-888-454-7469
Moira Pellerine, Marketing and Operations Manager
Master Promotions Ltd.
mpellerine@mpltd.ca
1-888-454-7469

Master Promotions Ltd. has been producing trade shows, consumer shows and conferences in Canada since 1973. Managing in excess of twenty-five events annually, Master Promotions Ltd. is Canada's largest independent trade and consumer event management company. For complete company information and event schedule, visit www.masterpromotions.ca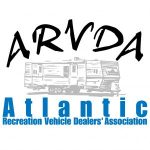 The ARVDA is a non-profit organization that is dedicated to the recreation vehicle industry in Atlantic Canada and is associated with the RVDA of Canada. Membership in the Atlantic Recreation Vehicle Dealers Association is voluntary. Applicants must provide two industry references, and agree to abide by the RVDA Code of Ethics, as well as, adhere to our Standards of Business Practice.