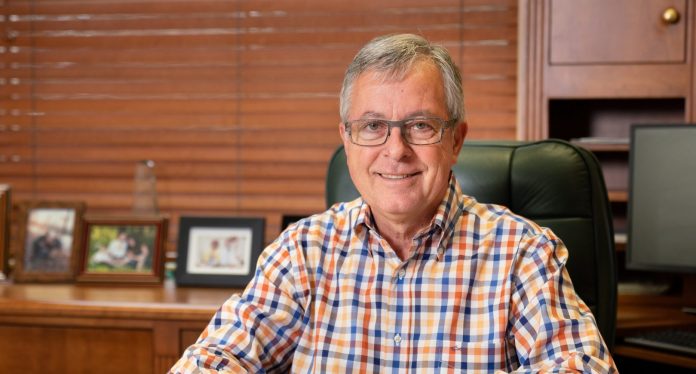 Jayco has announced Wilbur Bontrager, Chairman of the company and member of the RV/MH Hall of Fame will retire from full-time duty effective December 31, 2018, after serving 47 years of faithful service and unwavering loyalty.
"It has been a privilege to serve Jayco Inc. since 1971, during which time the company has grown significantly, all the while producing high-quality RV products for families all over the world," said Bontrager. "I want to thank each of our nearly 4,000 employees for their support and ongoing commitment to Jayco."
"I know the company will continue to be in good hands with my brother, Derald, at the helm," said Bontrager.
Bontrager has been associated with Jayco from its inception, having helped his parents, Lloyd and Bertha, plan and set up the original facility on the family farm in 1968.  He officially began his career with Jayco on May 8, 1971, working in many parts of the organization with a special emphasis on engineering and manufacturing.
He was named executive vice president in September 1985.  In 1993, after serving on Jayco's Board of Directors for many years, was elected as Chairman of the Board. He served on the RVIA Board of Directors from 1994 to 2002, holding the Chairman seat from 1999 to 2000.  In 2008, Bontrager received the industry's highest honour – induction into the RV Hall of Fame.
The Jayco Family of employees, dealer partners, owners, and vendor and trade partners say they are eternally grateful for Wilbur's tireless dedication to God, family, Jayco and the RV industry.
"On behalf of the entire Jayco team, I want to thank and commend Wilbur for his stellar and distinguished track record of accomplishments with our company, in the RV Industry and in our community," said Derald Bontrager, Jayco, Inc. President and CEO.  "The Jayco Executive team and management will remain focused on ensuring that Jayco remains the RV manufacturer of choice for families, delivering on our slogan of Generations of Family Fun."