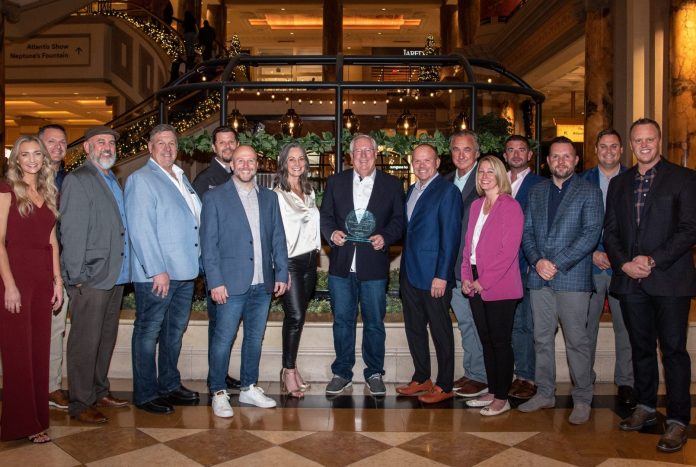 Lead photo: Left to right: Natalie Martin, Director of Marketing; Steve Stuber, Chief Financial Officer; Jon Jackson, Partners in Progress Field Manager; Dan Kussow, Partners in Progress Field Manager; Mark Schieber, Partners in Progress Field Manager; Chase Booth, Momentum Product Manager; Mary Minix, VP of Human Resources; Jerry McCarthy, Sr. VP Service Operations; Don Clark, President and CEO; Peter Kinden, General Manager; Shannon Wingard, Executive Assistant; Rob Groover, General Manager; Tommy Hall, Solitude Product Manager; Tony Lizzi, Reflection Product Manager; Eric Landis, Imagine Product Manager.
Grand Design Wins RVDA Dealer Satisfaction Index Quality Circle Awards –
 Net Promoter Score 50 Points Higher than Industry Average  
A Special report from our friends at Grand Design RV.
MIDDLEBURY, Ind., December 5, 2022 – Grand Design Recreational Vehicle Company is thrilled to celebrate the results of RVDA's 28th Annual Dealer Satisfaction Index (DSI) Survey. Every year Grand Design brands have been eligible for consideration, every brand has won the coveted "Quality Circle Award" – a direct reflection of dealer partner satisfaction. This year is no exception. All brands – Transcend, Imagine, Reflection, Momentum, and Solitude received the honourable Quality Circle Award for 2022.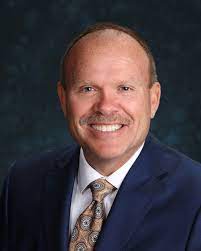 "The DSI award is one of the most significant announcements of the year," said Don Clark, President, CEO and Co-Founder of Grand Design RV. "It's extremely important to Grand Design because we are scored based on the principles we work and strive to improve every single day for our dealer partners: Quality, Parts, Warranty and Sales. These are key fundamentals of our business model."
The survey also measures dealer attitudes in key policy, product, service operations and procedure areas essential in their businesses.
"This year, we heightened our intensity on listening to what the market wants and designing to customer trends," Clark continued. "At Open House, Tradeshows, dealer training events like Grand Design University – we are listening. We are offering industry-first programs in Sales and Service to help move the industry's needle in a positive direction. Receiving the DSI Quality Circle Award reinforces these efforts. It's a great honour to be held in high regard by our industry's dealers."
The Net Promoter Score poses the ultimate question to dealers: How likely would you be to recommend this brand to a friend (in a different market) to handle at his/her dealership? Not only did each Grand Design brand sweep the DSI award, but the company's Net Promoter Score averaged an 89.8% compared to all towable brands' average of 39.6%.
"Our teams care – from sales, service, production and all support disciplines – they show up and deliver every day," Jerry McCarthy, Sr. VP Service Operations shared. "We are fortunate to have people that truly care about our dealers and customers. I want to congratulate all our Grand Design team members for their dedication to excellence and for continuously raising the bar in quality, design and service."
About Grand Design RV
Grand Design RV®, headquartered in Middlebury, Indiana, manufactures the market-leading Reflection® Fifth Wheel and Travel Trailer, flagship Solitude® Extended Stay Fifth Wheel, luxury Momentum® Toy Hauler, lightweight Imagine® Travel Trailer, and conventional built Transcend™ Travel Trailer product lines. Since its founding in 2012, Grand Design RV has become one of the fastest-growing RV companies in history and rated among the highest quality RV manufacturers. Grand Design RV is a wholly-owned subsidiary of Winnebago Industries (NYSE: WGO), a leading North American manufacturer of premium outdoor lifestyle products.