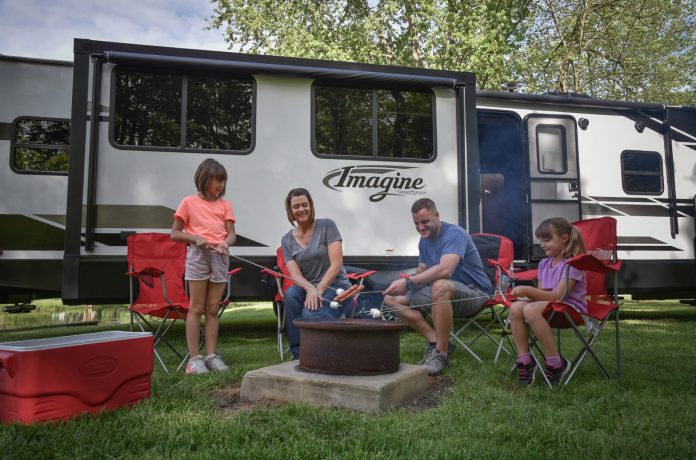 FOR IMMEDIATE RELEASE
Media Contact: Tommy Hall
Director of Marketing
MIDDLEBURY, Ind., May 25, 2021 – GRAND DESIGN RECREATIONAL VEHICLE COMPANY recently reached 50,000 retail sold units in both Imagine and Reflection divisions.
Since the company's start in 2012, growth throughout all brands has been remarkable. Recently, Statistical Surveys reported that Imagine and Reflection distinctively reached 50,000 milestones in retail registrations. The announcement marks the first and second monumental sales achievement Grand Design has earned in the calendar year.

Eric Landis, Product Manager for the Imagine brand, stated, "Achieving 50,000 retails is truly humbling. Grand Design crafted the Imagine brand on three unwavering pillars; operate with a collective group that values and demonstrates teamwork each day, have a relentless obsession with our customers' wants and needs, and forge meaningful and lasting relationships with our dealer partners to create lifelong Grand Design customers. From each GDRV team member, we remain honored to have the ability to earn customers' business and trust."
 Tony Lizzi, Product Manager for the Reflection brand, added, "This is a significant moment for our company, the Reflection team and ultimately, our customers. We couldn't celebrate one without the other. The Reflection line has continued to grow through company support, our team's dedication to quality and our customer's vital feedback. Our dealer partners have remained committed to excellence in service and we are simply grateful to all parties who have made this achievement possible."
About Grand Design RV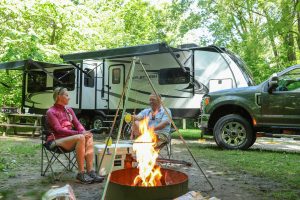 Grand Design RV®, headquartered in Middlebury, Indiana, manufactures the market leading Reflection® Fifth Wheel and Travel Trailer, flagship Solitude® Extended Stay Fifth Wheel, luxury Momentum® Toy Hauler, lightweight Imagine® Travel Trailer, and introductory level Transcend™ Travel Trailer product lines. Since its founding in 2012, Grand Design RV has become one of the fastest growing RV companies in history and rated among the highest quality RV manufacturers. Grand Design RV is a wholly owned subsidiary of Winnebago Industries (NYSE: WGO), a 63-year old manufacturer of outdoor lifestyle products.