CRVA Update – March, 2023
Special Report from Shane Devenish, CRVA.
Wholesale Shipments into Canada for the Year Ending December 31st, 2022
The Canadian Recreational Vehicle Association reports that RV Wholesale Shipments into Canada for the 4th Quarter ending December 31st, 2022 totaled 7,480 units compared to 13,355 in 2021, representing a decrease of 44% year over year. RV Wholesale Shipments into Canada for the calendar year were 56,152 units vs 57,700 in 2021, representing a slight decrease of 2.7% year over year overall.
Please find our full report below.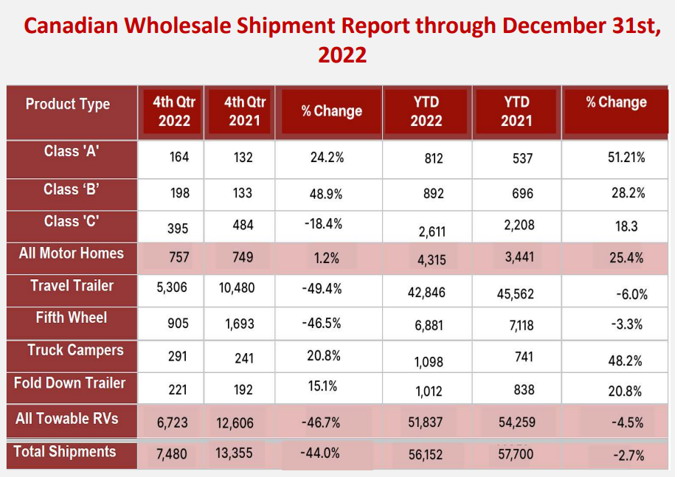 CSA Z240 RV Series Standard Update
The CSA Z240 RV Series Technical Committee have been holding meetings since late 2022 with a mandate to update and synchronize CSA Z240 RV Series to NFPA 1192.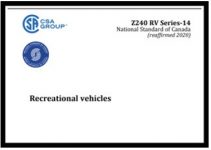 The Canadian Standards Association Technical Committee received several proposed CSA Z240 revisions, including new lithium battery requirements, labeling changes, updating the number of liquid propane cylinders, and updating the definition of an RV to include in the new revision. The new CSA Z240 edition is scheduled to be available for public input in April 2023 and is scheduled to be published this November.
When considering the upcoming revision, RV standards experts are acknowledging the importance of keeping both the American and Canadian standards as closely synchronized as possible.
We expect that the draft edition will be made available for public comments in April 2023 with publication by year end.
CRVA would like to thank TC Chair Garth Cane from RV Lifestyle Magazine , Co-Chair David Mihalick from Thor Industries along with Project Leader Michael Li from CSA and all of the volunteers who committed their time to assist with the project.
Transport Canada
After Transport Canada notified the Canadian RV Association that their ELD Exemption Request would not be granted by the January 1st , 2023 mandatory implementation, CRVA and the RVDA of Canada have been working with Transport Canada officials to address issues expressed to them by some Provinces.
CRVA and RVDA of Canada met with TC on February 18th to strongly voice our concerns and immediate need to mirror the ELD Exemption currently in effect throughout the United States for the Drive-Away/Tow-Away Industry.
We have been asked to re-submit our exemption request with additional information which we expect to be in a position to complete by March 24th. We remain optimistic and will provide our members with a further update afterwards.
This is a critical issue for the RV industry, and the RVDA of Canada, the Canadian Recreational Vehicle Association, and the RV Industry Association will keep pushing forward.
RV Transportation to RV Retailers in Newfoundland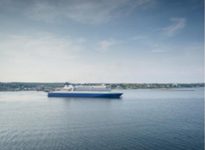 CRVA was pleased to successfully work with the Atlantic RVDA to gain a travel exemption for Commercial Vehicles transporting new RVs to retailers located in the Province of Newfoundland using Marine Atlantic.
Effective immediately, new RVs destined for delivery to Newfoundland RV dealers may travel as commercial vehicles, including motorhomes and double units comprised of pick-up trucks towing new travel and 5th wheel trailers.
To travel under this exemption:
At North Sydney check in, the driver must produce documentation identifying the RV that is EITHER:

the Canadian Boarder Services Agency manifest or the Canada Customs invoice; OR
the manufacturer's invoice clearly stating delivery to an RV dealer in NL.

This exemption may also apply to the return travel back to North Sydney.

At check in, the driver must produce the booking number showing their travel to NL under a commercial booking for the same tow unit with the same passengers within the previous 7 days.
The unit may be the returning pick-up truck alone, or with another trailer unit in tow. For motorhomes, the same passengers must be returning but the RV can be different.
Drivers without vehicles (foot passengers) will be ticketed as passenger-related.
All other normal commercial processes and pricing will apply. If the driver cannot, or chooses not to, present the required documentation, units will be ticketed as passenger-related and follow all normal passenger processes and pricing.
This was a great example of the RV Industry joining together to voice our concerns to officials and advocate for change.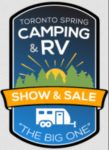 Toronto Spring Camping and RV Show
The Toronto Spring Camping and RV Show returned to International Centre in Mississauga, Ontario from March 2nd-5th to a record crowd of over 25,000 RV enthusiasts and new RV prospects.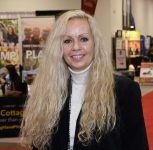 "Despite the worst snow storm of the year throughout Friday evening, we are excited to announce that attendance for the 2023 show was the highest ever in the history of this CRVA organized event," said Shannon O'Callaghan, Canadian Recreation Vehicle Association's Show Director.
"It was great to get back to our pre-pandemic full floorplan which was thoroughly enjoyed by our attendees" continued O'Callaghan.
Attendees were delighted to see more Dealer Exhibitors in 2023 along with a new 15,000 sq foot Camper Marketplace featuring a Parts & Accessory store hosted by 1000 Islands RV.
Go RVing Canada once again helped to set the stage with a large camping simulation, complete with campfire setting, oversize marshmallow roast with country music entertainers Deanna Earle, Charlie Bird and Brandon Michaels playing to the crowd on The Big Stage and face painting and colouring contests for kids in the "Go RVing Canada "Wildhood" Zone.
A full slate of seminars provided insights on the RV experience from some of Canada's leading experts. The Daily Seminars were all well attended, and covered a wide range of topics, including Towing Tips, RV Maintenance, RV Insurance, Holding Tank Treatments, Solar Panels, Wifi Connectivity and an Introduction to the RV Lifestyle.
See the RV Show story at the RV Lifestyle Magazine website:
On-Site Sales…
Although we expect that 2023 will be a challenging year for the Industry, exhibitors at the Toronto Spring Camping and RV Show reported good sales activity and prospects for the near future.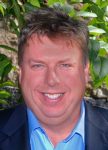 Shane Devenish