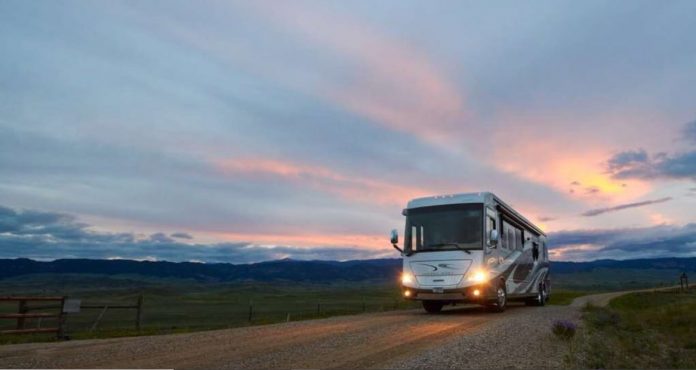 Canadian Recreational Vehicle Association Wholesale Shipment Report into Canada – 3rd Quarter and YTD ending September 2022
A Special Report from Shane Devenish, CRVA.
Burlington, Ontario, December 5, 2022 – The CRVA reports that RV shipments into Canada declined for the 3rd quarter ending September 30th 2022, but remain up by nearly 10% for the year.
The decrease reflects market factors arising from supply chain issues in 2021 and seasonal fluctuations in the pandemic and post-pandemic periods. Despite the decrease in the 3rd quarter, the Canadian RV Association is forecasting that shipments in 2022 will still be one of the strongest in recent history.
Summary
The Canadian Recreational Vehicle Association reports that RV Wholesale Shipments into Canada for the 3rd Quarter ending September 30th, 2022 totalled 10,269 units compared to 14,245 in 2021, representing a decrease of 27.9% year over year.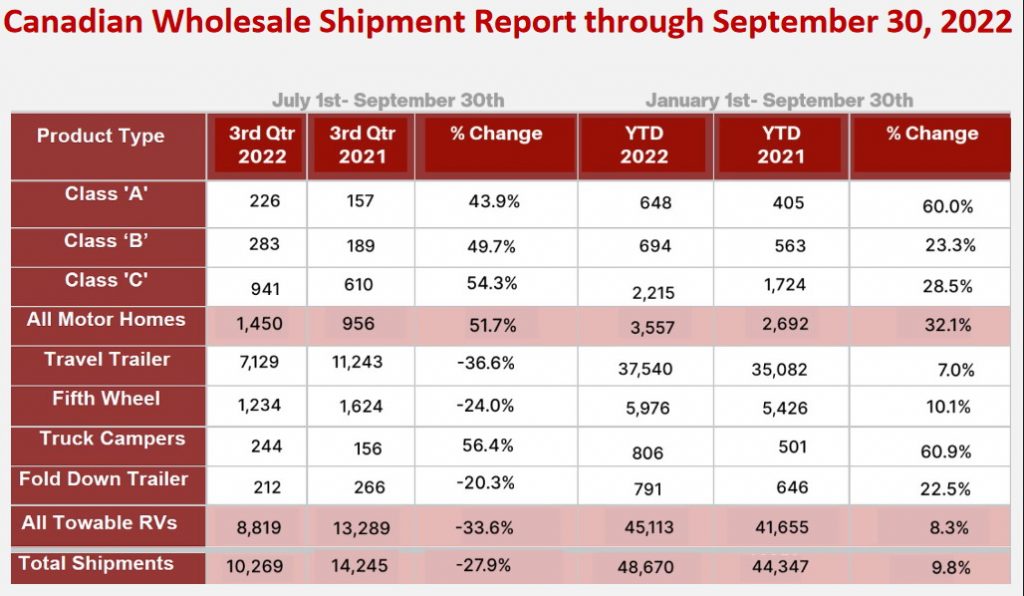 According to Statistical Surveys, RVDA of Canada reported that Retail Activity during the 3rd Quarter totalled 12,601 units compared to the wholesale shipment figure of 10,269.
YTD Stats:
Canadian RV Dealer Inventory levels decreased significantly during the quarter which would be considered appropriate.


RV Wholesale Shipments into Canada YTD for the first 9 months ending September 30, 2022 were 48,670 units vs 44,347 in 2021, an increase of 9.8% year over year overall.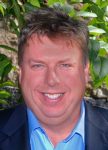 Shane Devenish,
Canadian RV Association
1100 Burloak Dr, #300
Burlington, Ontario L7L 6B2
Office: (905) 315-3156
Website: www.crva.ca
Email: info@crva.ca