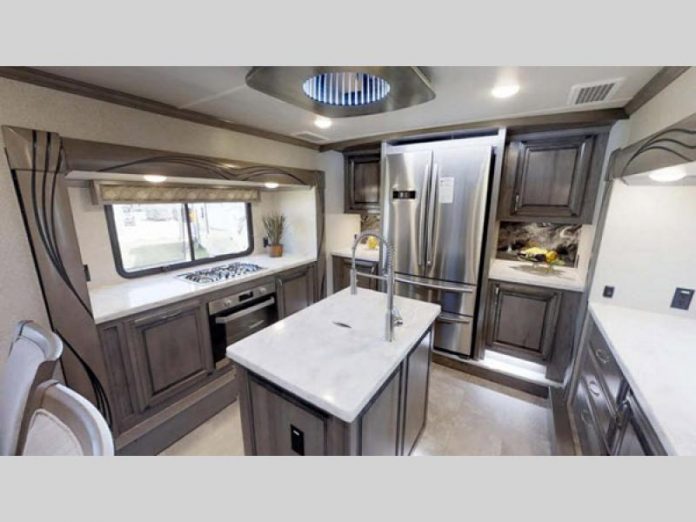 Truma announced their AquaGo product will be standard on Forest River's Cedar Creek division's Champagne models. The AquaGo will be a part of the luxury fifth-wheel's included residential amenities.
The Truma AquaGo instant water heater continues to be integrated as the new standard, on-demand water heater for RVs throughout the industry.
"RV customers who buy high-end RVs expect the very best products to be included and work flawlessly for their adventures," said Gerhard Hundsberger, president and CEO of Truma. "Truma is pleased to offer systems that enhance customer experience and function with little to no maintenance. Cedar Creek is dedicated to providing the best travel experience for their customers and we are pleased to support them"
Nick Schrock, sales manager at Cedar Creek expressed, "Our customers expect to get the 'best of the best' so providing them with the quality and convenience of the Truma AquaGo was a clear choice for us."
The Truma AquaGo instant water heater comes in three models: basic, comfort and comfort plus. The AquaGo can be installed on new RVs or retrofitted to older models.
To learn more about Truma and their innovative systems please visit www.truma.net.