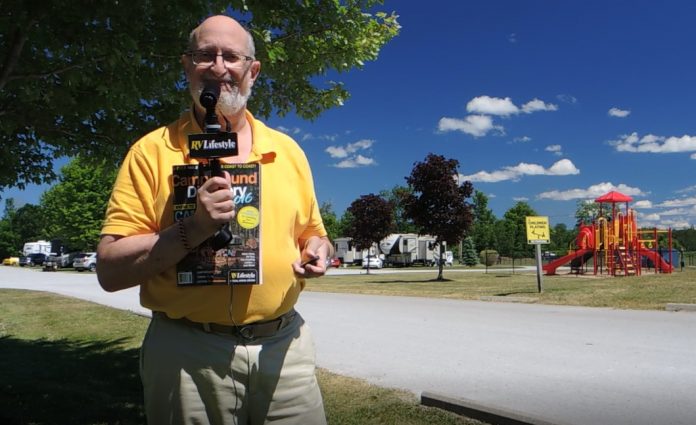 Pour lire cet article en français, veuillez cliquer sur ce lien :
Une période de défis importants… – RV Dealer News (rvldealernews.com)
With Elkhart Open House Dealer Days cancelled for the second year due to the pandemic, and the land border between Canada and the USA closed to non-essential traffic until at least September 21, Canadian RV dealers are faced with a very difficult situation.
Canadian dealers across the nation are looking for new RV suppliers to augment their existing brands.
With no Elkhart event, virus hot spots across the United States making business travel a concern for Canadian dealers, and manufacturers scrambling to build units to fill backorders, RV Dealer News has offered to help the industry provide Canadian dealers with the information and contacts they need to order their 2022 units, and reach out to potential new suppliers… so far, not much response from the manufacturers – do they realize that the Canadian market is not just a mirror image of the US market?
We have serious issues facing the Canadian RV market.
Inventory on Canadian RV dealer lots has been far below the desired levels for months… and it looks like the supply chain will continue to impede deliveries for several months to come, as demand continues to rise.
The result is that customers are waiting months for new vehicle deliveries, and when their RVs arrive, it is not unusual for the units to require extensive PDI adjustments. We hear consumers complaining about long delays for warranty replacement parts, keeping their RVs out of service for weeks – or longer.
Compounding this problem is the perception within the dealer ranks of a general drop in quality control of new units – with dealers having to make adjustments and repairs well beyond the "normal" levels that have always been part of the manufacturing process.
This will likely become more serious as the demand for RVs rises across North America.
There is one more complication – the industry seems to assume that the units will be used for traditional camping purposes… a few weeks or months during the year – but there is a new wave of RV consumer who will use the vehicle as a remote work environment, and there is a significant portion of the new buyers who intend to live in the RV for long periods of time, many with small children. This greatly increases the amount of use, and the wear and tear on the RV structure, components, and finish will likely present a higher number of problems within the traditional warranty period – has anyone in the manufacturing sector considered this?
I think we need an RV industry ombudsman to work on these issues, and more, for the greater good of the industry, the RV consumers, and the campgrounds.
That's my perspective, as a 50-year RV journalist…
What do you think?
Let me know…
Norm Rosen,
V.P. Special Projects,
Taylor Publishing Group
nrosen@taylorpublishinggroup.com