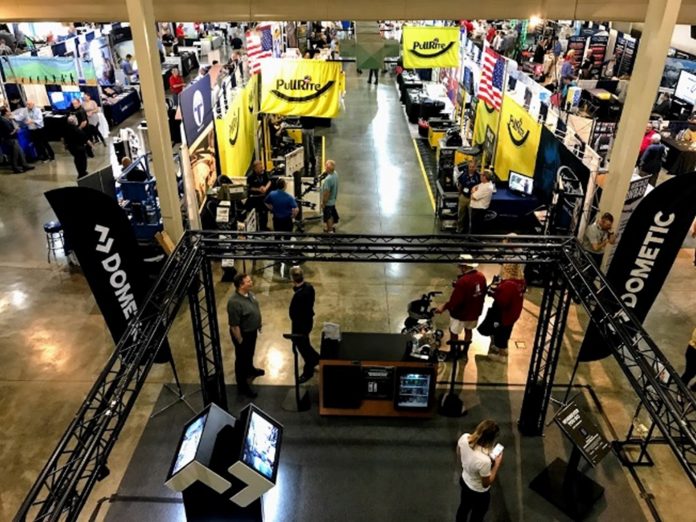 [Elkhart, IN August 30th, 2021]
The RV/MH Hall of Fame announces that an opportunity has arisen for a few more RV suppliers to purchase booth space in the 2021 RV Supplier Show. As of August 31st, 2021, there are a total of seven 10' x 8' indoor spaces available and one 10' x 20' outdoor space available. These spaces will not be available long. If interested, please contact Darryl Searer at 574-903-3850 or dlsearer@aol.com as soon as possible to ensure a chance of exhibiting at the 2021 RV Supplier Show.
As a reminder, the show hours are 9 am – 5 pm ET Monday September 27th through Wednesday September 29th and 9 am – 1 pm Thursday September 30th. According to Hall of Fame president and show director, Darryl Searer, "While I feel sympathetic toward the company's that had to withdrawal due to shortage of personnel and other reasons such as company buy-outs… I am excited for other companies to have the opportunity to get into the show, since for so long we were sold out and did not seem possible."
This show, which coincides with the Elkhart Dealer Open House, is a platform for the bulk of the industry's relevant suppliers to be seen in one location. Purchasing a booth this year grants access to your same space in future shows, which is reassuring as the Hall of Fame plans to grow the show each year until a maximum potential is reached.  Act today!