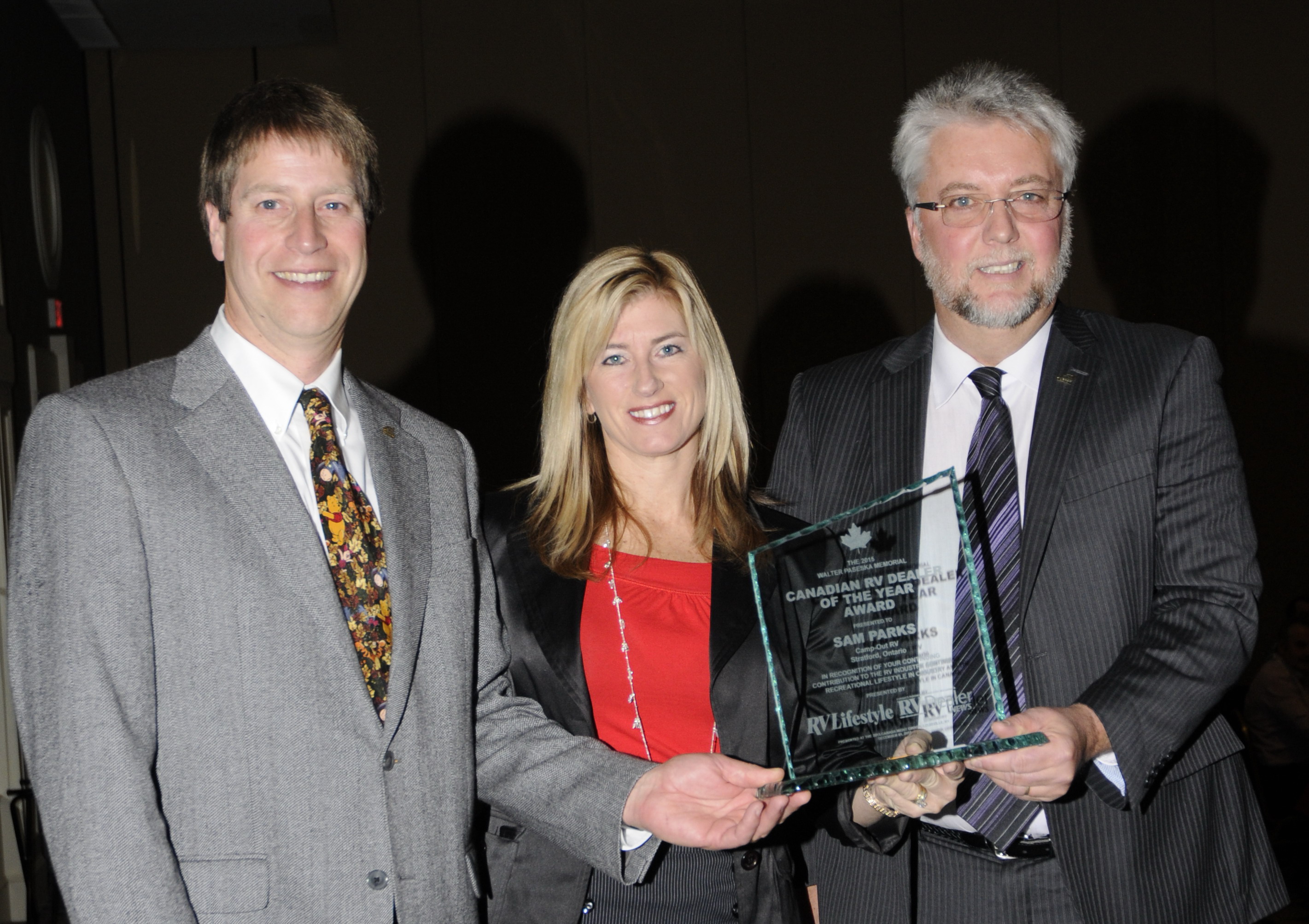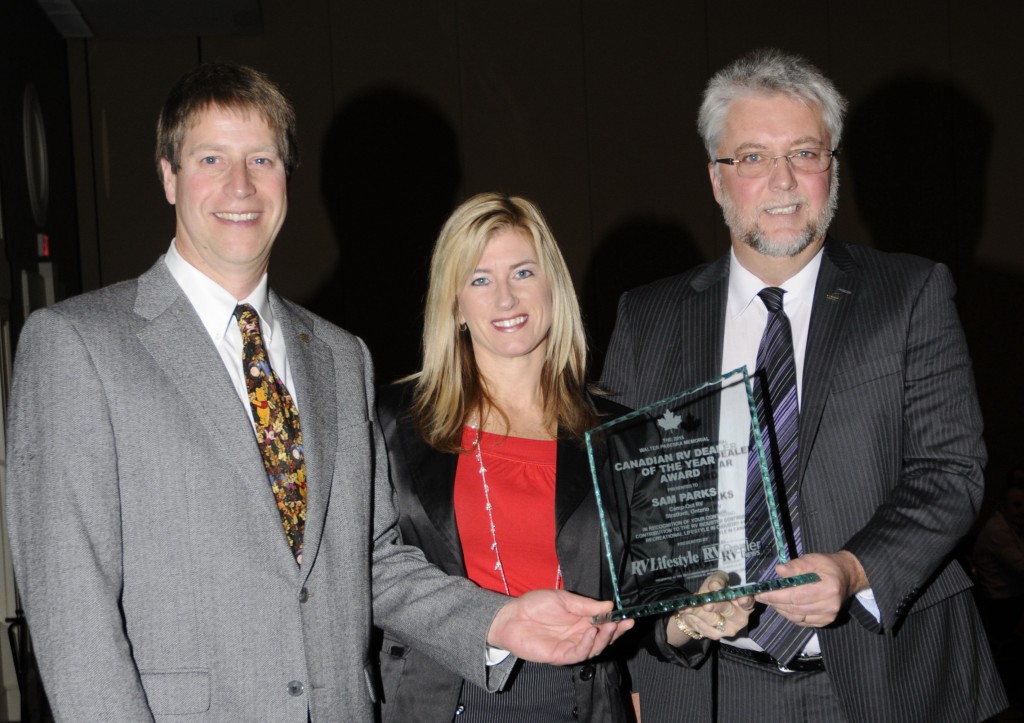 CANADIAN
RV DEALER OF THE YEAR
SAM PARKS
Camp-Out RV
Stratford, ON
The business that became Camp-Out RV began quite by accident when, in 1959, Sam Parks' parents elected to purchase a soft-top tent trailer. When not in use, the trailer was parked in front of the family home. Quickly recognizing opportunity, Sam's father, Cy Parks, recognized the potential for an RV business after a series of people who had been passing by stopped in to ask if the trailer was for sale or rent. Starting in the family garage, the foundations for Camp-Out RV were laid.
Following a stint working as a bank manager in Toronto, Sam Parks and wife Debbi abandoned their careers and returned to Stratford to help run the growing family business, which they purchased in 1992. Today, Camp-Out
RV has grown to a seven acre property with 20 employees.
Parks' dedication to the RV industry is evident in his long-term commitment to multiple industry trade associations. He has been a member of ORVDA for many years, serving on its membership and education committees, as well as the organization's board, culminating in a term as President. A two-time winner of ORVDA's Ontario Dealer of the Year award, Parks also donates his time in the service of the RVDA of Canada and Go RVing.
Through Parks' leadership, Camp-Out RV is knows as an active member of the community it serves, supporting a large number of local organizations and groups. The dealership – and all of its employees – enthusiastically support both the Sunshine Foundation and the Make A Wish Foundation, helping ill children achieve their dreams.
The dealership is also a strong supporter of the Canadian Cancer Society, providing trailers for use in support of the Relay For Life fundraising walk for cancer research. Further, each April Camp-Out RV donates all sales proceeds for the month to the local Cancer Society chapter. Camp-Out RV also sponsors a number of local soccer teams, hockey teams, baseball tournaments and gallery auctions.
On a personal level, Sam and Debbi volunteer with their local church, working in a soup kitchen, delivering Meals on Wheels, and serving on a number of roles within the church council. Sam further donates his personal time to the board of directors for the Libro Credit Union. "Over the years Sam has consistently proven himself as an outstanding business operator, dealer mentor and industry advocate," says Go RVing Canada Chairman, Jeff McDermott. "As an industry we need more people like Sam Parks, who's selflessness and leadership are essential as we strive to propel our industry forward."
For more information on the Canadian RV Dealer of the Year Award, and profiles of the five dealers dominated for the honour in 2015, please visit RV Dealers News Volume 44 Number 3