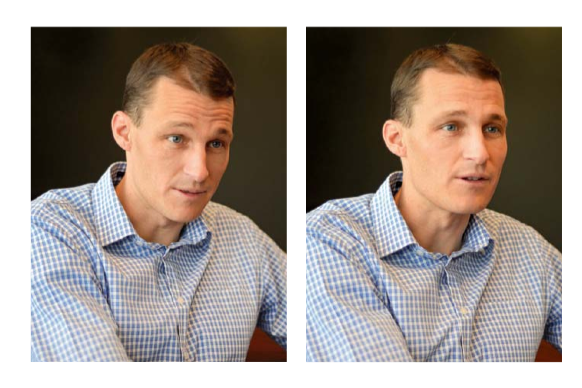 David Robinson is senior vice president for GE Capital Commercial Distribution Finance Canada. Robinson joined GE Capital in 1997. He holds an MBA from Wilfrid Laurier University. A familiar face to many in the Canadian RV industry, Mr. Robinson took time to share his thoughts on financial factors that could impact sales this year.

RV Dealer News:
What are your thoughts on the Canadian RV industry as the 2015 season gets underway?
David Robinson:
The Canadian RV industry was very resilient in 2014. There were many pressures that dealers faced,
and they navigated through those very well. There was a late spring that impacted sales early in the year, and economic challenges later, particularly in the west. But in spite of those factors, dealers have done a nice job of managing their inven-tory. Aging is in good shape, so with rea-sonable weather we should have another solid year in 2015.
RVDN:
What external factors are you watching?
DR:
Currency is something that's very much on everyone's mind right now. We need the dollar to find its level and stabi-
lize. The absolute value of the currency over the long-run is less of a concern than is the short-run volatility of the CAD$. However, it should be noted that RV dealers have sold units when the dollar was at 65 cents and they sold units when it was above par, so regardless the dealers find a way. What causes uncertainty is the volatility, as consumers are uncertain as to what prices of imported goods will level off at.
As for the employment picture, despite some regional pressures, employment on a national level remains pretty stable, so that's a positive.
We know that dealers and consumers are facing some uncertainties right now.
That said, it should be noted that we're hearing some good stories from dealers coming out of winter RV shows, so we hope that's a good leading indicator for the spring selling season.
Weather will always be a factor in Canada, and the industry would definitely benefit from an early and warm spring. While we obviously can't control that, we do need to pay attention to it, since weather does influence sales to some degree.
RVDN:
Our interest rates are still low. That has to also be considered a positive.
DR:
Interest rates have been at or near historic lows for a long time. And more importantly, rates have been stable. We do keep an eye on things like overall household debt, and the Bank of Canada has said that they are willing to continue using low interest rates as an insurance measure to protect the economy. So it looks like that stability will remain for the next while, and that's very good news for RV dealers and manufacturers alike.
RVDN:
Speaking of manufacturers, the low dollar and ongoing recovery of the US economy should be good news for
exporters.
DR:
The US has always been our largest export partner, and it will likely remain our dominant trading partner. Seeing the US economy rebound bodes very well for exporters, and particularly with the low dollar giving them a clear competitive advantage. That's a factor that is directly strengthening the manufacturing sector in Ontario and Quebec, in particular. The ripple effect reaches throughout our economy, so there are benefits to everyone, not just exporters.
RVDN:
You mentioned you were generally happy with the aging picture. How does the exchange rate impact that?
DR:
We define aged product as anything over a year old, and we normally like to see that remain in the mid-teens, as a percentage. But the present situation is very interesting because any aged product that's still out there would have been bought before the dollar declined further, so the dealers have a great opportunity now to clear that inventory since the pricing to the consumer will be advantageous. Compared against the cost of
replacement inventory, older stock is going to look like a real bargain. There is a little more aged inventory on the ground now than there was at this time last year, but we expect it will clear out quickly given the incentive consumers have to buy it at a considerable savings.
RVDN:
What were your thoughts coming out of the Louisville RV show last December?
DR:
Confidence is higher than it has been in years, mainly because of the surge in US market. The indicators seem strong and I believe manufacturers are feeling it.
RVDN:
Last year was said to be a bit of an off year due to weather. But 2011, 2012 and 2013 were very strong. With boomers beginning to retire and live on
savings, is there a concern that we're approaching a saturation point?
DR:
I don't know that we're seeing any evidence of saturation. We did have very strong sales over the past few years, and you can't have record sales year after year because the market is of a finite size. But Canada emerged from the global recession in very good shape; we had a strong dollar and low interest rates, and the opportunity for consumers to take advantage of that and invest in durable goods was very strong. At some point things have to level out and return to a more normal point. Whether volumes take a bit of a breather and return to normal, sustainable levels this year or not remains to be seen. Whatever 2015 brings, we at GE love the RV industry. We're deeply invested in it and have been lending to the industry for more than 30 years. So we look at things from a long-term perspective. So even if this is not a record year for sales, I believe the industry remains very strong, the dealers continue to do a good job managing inventory, and the future looks very bright indeed.