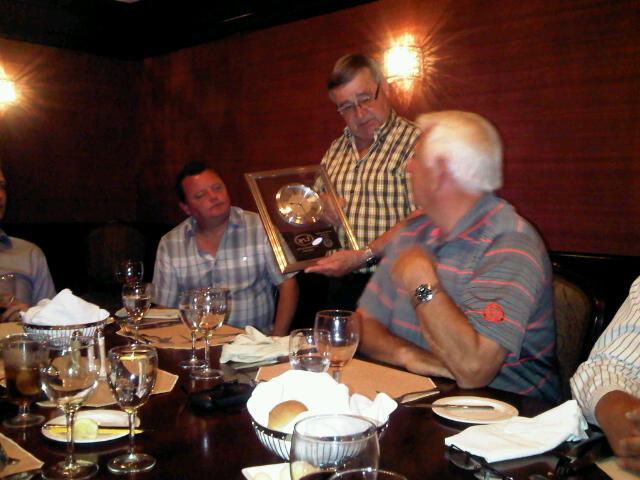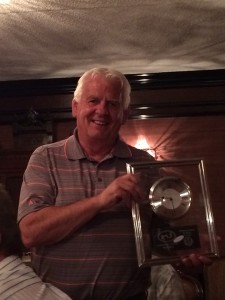 At the Nottawasaga Inn in Alliston, ON, a private dinner was held for CRVA Board Members and guests in the La Travola Padrone private dining room.
(Above) CRVA President, Roger Faulkner of General Coach (right) presents CRVA Board Member, Peter Groot, sales representative for Northlander Industries (left), with a commemorative clock to honour its bi-centennial anniversary as a Canadian RV manufacturer.
It's been 50 years since Bill Smith hired 12 employees to construct a production plant in Exeter, Ontario. Today, the company employs a staff of 120 and remains a family-owned and operated Canadian business founded in tradition, quality, innovation and teamwork.
Congratulations Northlander Industries! – www.northlanderindustries.com