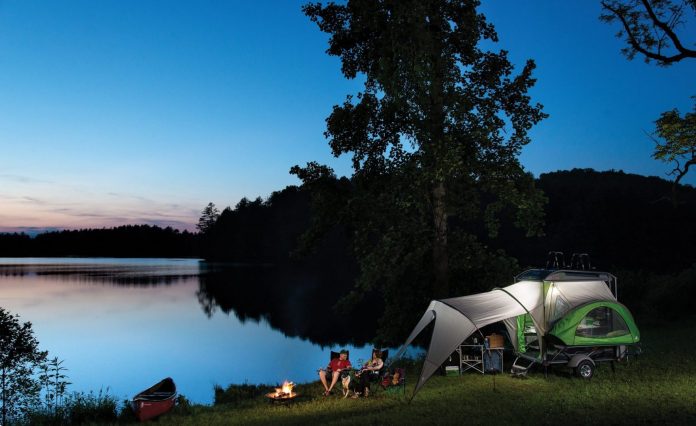 SylvanSport has added Craig McAnsh as Vice President of Marketing for the company.  He will lead all branding, marketing, advertising and communications for the company, leading the company through a new phase of growth across North America and around the globe.
"I'm beyond excited to be joining the team at SylvanSport," said McAnsh. "I'm looking forward to building upon the innovation and creativity that exists here to accelerate growth for this groundbreaking outdoor brand."
McAnsh is a well-known figure in the marketing industry with more than 20 years' experience building brands and businesses. Over his rich career, McAnsh has worked in leadership roles for global brands and agencies honing his expertise in brand strategy, creative, digital and experiential marketing, as well as consumer trends and insights, according to a press release issued by the company.
Included in McAnsh's portfolio is his reimagining of entertainment marketing for McDonald's, which he was named Entertainment Marketer of the Year for. He also helped create and implement the first Player Escort Program to activate McDonald's global sponsorship of the FIFA World Cup. While at Cartoon Network, he helped grow the fledgling Turner Broadcasting brand into a leader in ratings with global reach and mass appeal. In 2015, McAnsh led the rebranding of MLS team D.C. United, and for the past two years, he has been a futurist-consultant with Kantar Consulting helping guide clients like Ford, WhiteWave, Campari and Best Buy to better understand, anticipate and shape their future strategies.
"Adding Craig to the leadership team is a significant part of our growth strategy," said SylvanSport CEO, Tom Dempsey. "He brings a new level of excellence to SylvanSport that will allow us to advance our brand presence in the marketplace and set the stage for continued innovation in outdoor adventure."
The marketing function at SylvanSport is being elevated given the expansion in manufacturing capacity and an ambitious list of innovative new products that will begin launching this fall. Kyle Mundt, whose former role also included marketing, will now be freed up to focus full time on product design as Vice President of New Product Development.