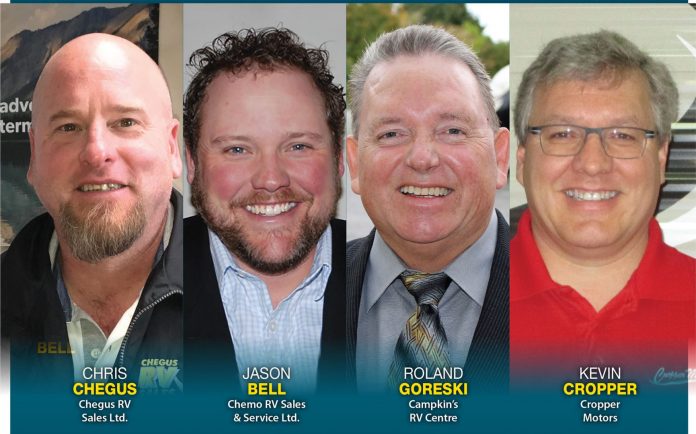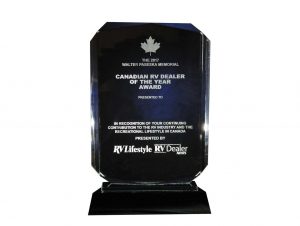 Every year the RVDA of Canada and the provincial RVDA chapters honour one of their members as the Canadian RV Dealer of the Year.
This award, created in 1989 in memory of the late Walt Paseska, and sponsored by RV Lifestyle Magazine, Vie en Plein Air, and RV Lifestyle Dealer News, is presented to the Canadian RV dealer who, in the eyes of his or her peers, best exemplifies the professionalism and community spirit of RV dealers throughout the country.
The Canadian RV Dealer of the Year is selected based on his or her long-term contributions to the RVDA in Canada at the provincial or national level, recognition by customers and peers as a person of the highest integrity and credibility in both personal and professional life, long-term commitment to the growth of the RV experience in their community, and efforts on behalf of the community at large.
This year's nominees for Canadian RV Dealer of the Year include Jason Bell, Chris Chegus, Kevin Cropper and Roland Goreski. (Listed in no particular order)